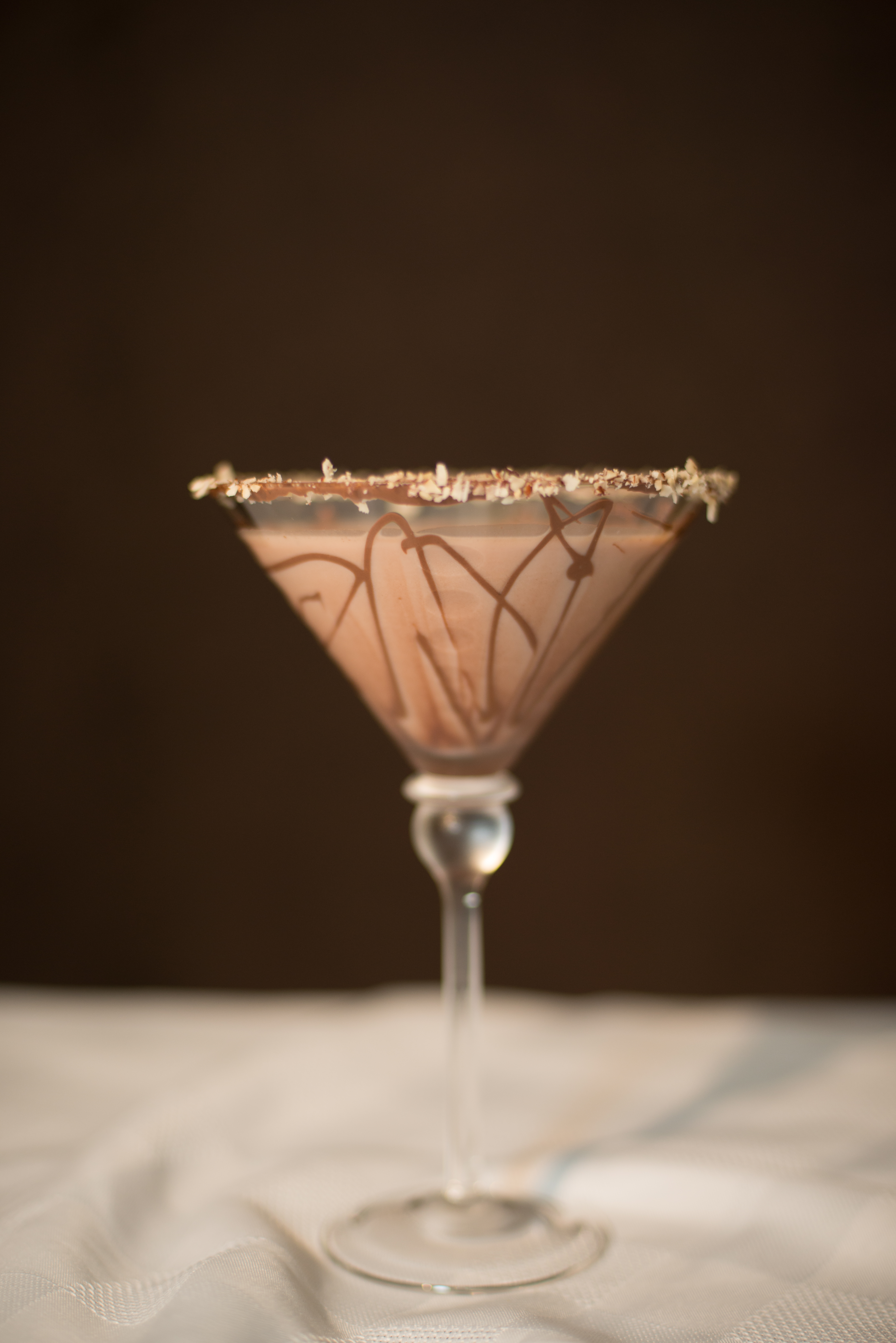 A Birthday Toast to Nutella
"To rejoice in, or have special festivities to mark a happy day or event".  This is the definition of celebration and this is exactly what many chocolate lovers globally will be doing on May 18th, to honor the birth date of perhaps one of the world's most beloved spreads, Nutella.
What was created during World War II to ration the chocolate supply has become peanut butter's rival (or partner) when it comes to bread spreads; and has been putting a smile on the faces of millions over the last fifty years.  This luscious gianduia goodness has inspired prose, art and even a holiday and commemorative postage stamp, not to mention of course numerous recipes.
There are literally hundreds of ways to enjoy the velvety goodness of Ferrero's crema gianduia, one of the best being in a glass of cheer.  So raise yours in toast to the iconic spread with this sinfully delicious Nutellatini.
Spread the love in celebration of this special occasion. Tanti Auguri, Happy Birthday Nutella and here's to many more! Salute e Buon Appetito!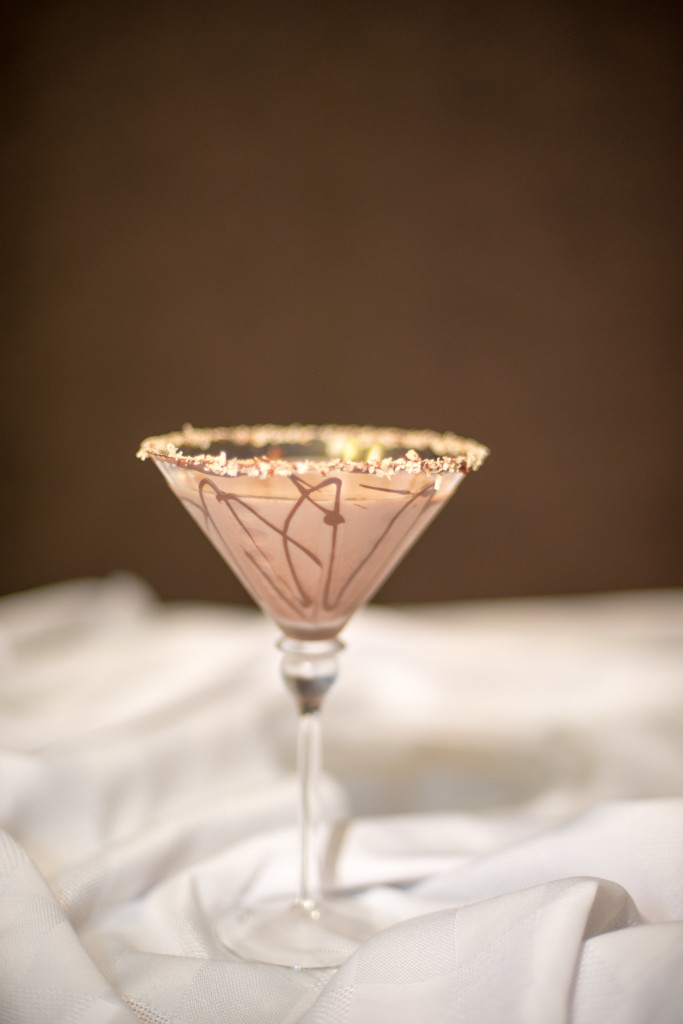 Nutellatini
Ingredients:
1 shot Bailey's Irish Cream (2 oz. shot)
1.5 shots of Frangelico liqueur
4 shots of milk
1 tbls Nutella + additional for drizzle and rim
Chopped hazelnuts
Ice
Directions:
Drizzle Nutella into a martini glass and then spread some along the rim of the glass.  Dip the rim of the glass into the chopped hazelnuts and then proceed to chill the glass.
In a small sauce pan warm up the milk and dissolve the Nutella until it has turned into hot chocolate milk.  Allow to cool and pour into a shaker with the Bailey's, Frangelico and ice.  Shake until well chilled then gently pour into the chilled martini glass and enjoy.
Photography by Venus Gennaro