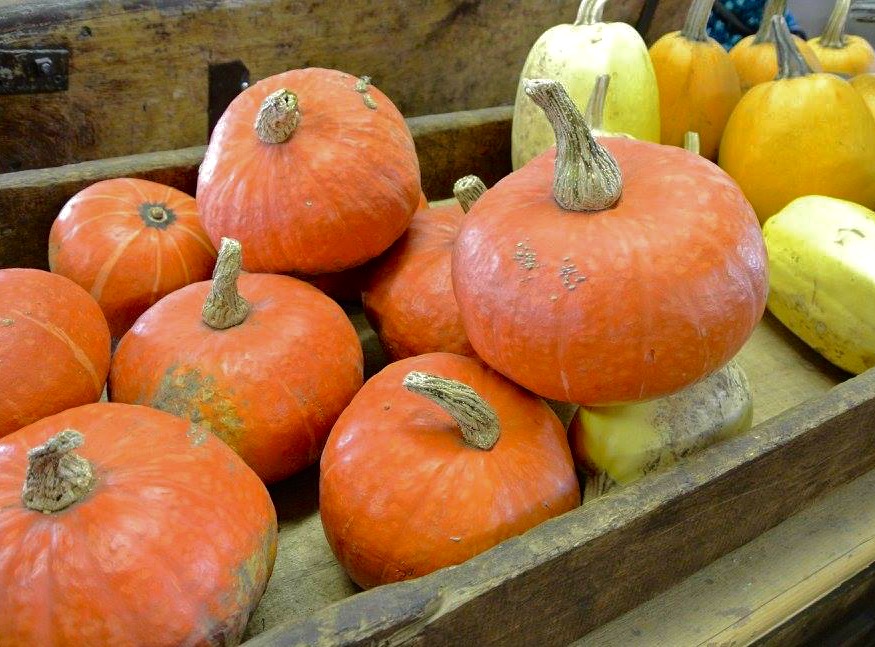 A Little Pumpkin Goes A Long Way
I never met a pumpkin I didn't like, especially once the fall rolls around and the color orange can be seen for miles in farmer's patches. While the prominence of pumpkin spice prompts sweet incarnations of this seasonal staple, I equally enjoy it in savory servings. Inspired by a fellow foodie I picked up a fairly good sized pumpkin on the weekend, cut it down and slowly roasted it off to golden perfection along with a head of garlic. Once the pumpkin pulp had a chance to cool, I pureed it along with the garlic, salt and pepper, grated nutmeg, fresh sage and rosemary and extra virgin olive oil. A bright puree that in my kitchen went a long way.
A portion of that mixture was generously spread over dough and topped with homemade pancetta, kale, sage and fior di latte for a very palatte pleasing pizza. Next I took some of that roast pumpkin goodness and mixed it with flour and egg to make golden nuggets of pasta otherwise known as gnocchi. Some of that pumpkin was further allocated to a pot where combined with chicken stock and aromatics it became a velvety fall soup that was topped with crispy sage and toasted pumpkin seeds (no part of my pumpkin gets left behind). Staring down the last remnants of my glorious gourd I noticed a resemblance to hummus. This inspired me to process that pumpkin along with cannellini beans, sage, rosemary, flaked salt and olive oil to create a harvest hummus that I have been snacking on with homemade pita chips and veggie sticks.
One winter squash divided and devoured four different ways. I'd say this was one very delicious lesson in numeracy. Buon Appetito!