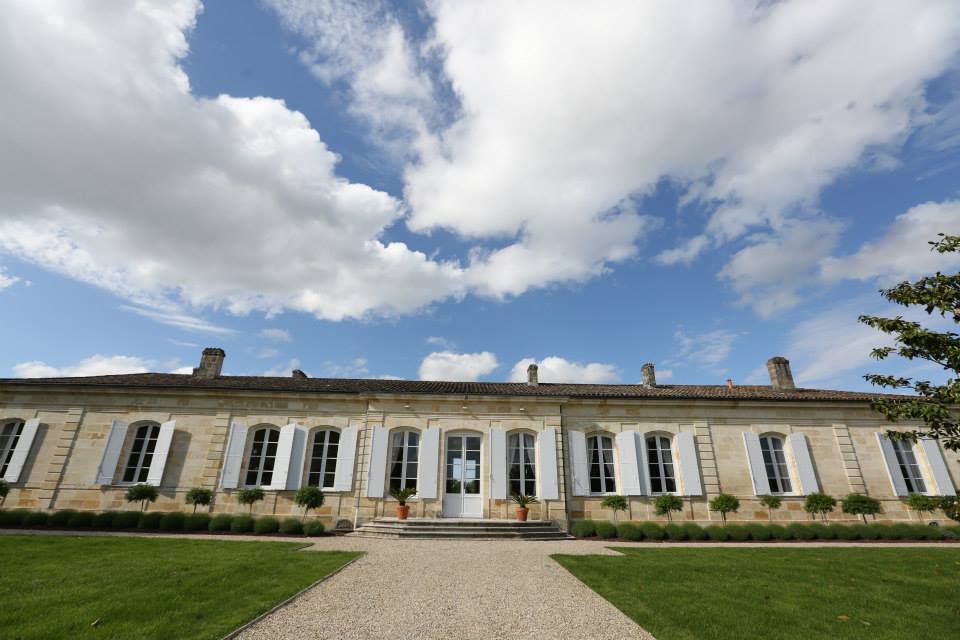 A Love Affair with Château Magnol: the Heart of Barton & Guestier
The great Ernest Hemingway once said "Wine is one of the most civilized things in the world and one of the most natural things of the world that has been brought to the greatest perfection, and it offers a greater range for enjoyment and appreciation than, possibly, any other purely sensory thing."  The true evidence of these words was demonstrated through an incredible experience I was fortunate enough to appreciate recently in France, at the Château Magnol, located west of the city of Bordeaux.
Château Magnol is the headquarters of French wine brand, Barton & Guestier. A stunning, 18th century guesthouse and wine school, located in Medoc (west of Bordeaux), featuring beautiful gardens opening to a 42 acre vineyard, it is considered the heart of B & G.   Housing 12 high standard rooms along with elegant and refined common and leisure rooms (the Grand Salon, the dining room, salon de musique and the Thomas Barton Club complete with bar, pool table and darts) my colleague and I were honored to stay, in this serene and tranquil place. Its sublime aesthetic was matched by its friendly atmosphere and unique hospitality.
As the guests of Barton & Guestier we enjoyed fine French cuisine prepared by the talented Chef De Cuisine, along with a wine tasting as part of their educational program that offers a unique opportunity to learn about the world of wine.  It is a full customized program, developed by B&G's oenologists, covering themes such as the history of wine; the French AOC system; tasting techniques; and food and wine matches.
We received a warm welcome upon our arrival and were escorted to our magnificent quarters, decorated with antique furniture yet inviting and comforting.  After taking in our spectacular surroundings we joined a group taking part in the wine connoisseur program for a mouth-watering meal in four courses, each complimented by a Barton & Guestier selection.
We began with Asperges vertes et saumon fumé vinaigrette a` la créme (smoked salmon and asparagus with a creamy vinaigrette) paired with B&G Réserve Sauvignon Blanc 2014 I.G.P. Côtes de Gascogne; followed by Suprême de volaille rôti sauce morille (roast chicken supreme with morel sauce) paired with Les Charmes de Magano Médoc 2012 A.C. Médoc; Fromages de France (an assortment of French cheeses) paired with Thomas Barton Réserve Saint-Emilion 2012, A.C. Saint-Emilion; and to conclude a Crémeaux au chocolat (chocolate mousse).   Lunch the following day would prove to be equally as gratifying with a succulent stewed duck served with a creamy twice baked potato; yet another exquisite cheese plate; and divine bread pudding;  each once again paired with B&G wines.
Before partaking in what would be our farewell fare we enjoyed a wine tasting lesson with theabsolutely lovely Château Magnol Manager, Solange Galan.  She would be our exceptional guide through a tasting flight of 10 wines.  She began by discussing the main guidelines to successful wine and food matches, providing an overview of the classifications of B&G wines and then moving into discussions around the serving order of wine; the link between the color of food and the color of wines; and regional wine and food matches.  This was followed up by the first exercise, one designed to understand the five primary tastes.  We were presented with five items, each representative of a certain flavor: olive oil (richness); cane sugar syrup (sweetness); lemon (acidity); green pepper (bitterness); and salt.  These specific tastes helped to learn and develop an understanding for which wines pair best with certain flavors.
The next discourse was that of the parameters defining food and wine and matches along with balance and contrast when it comes to wine pairing.  The tasting exercises that followed included a sampling of foie gras; and a focus on cheese with a tasting of Roquefort (blue cheese), Tomme de Brebis (cooked or uncooked pressed hard cheese), Brillat-Savarin and Brie (soft-ripened with bloomy rinds). Seafood and meat dishes were presented to conclude the workshop and we were asked to identify the best match for smoked salmon, buffalo tartare, beef goulash and lamb tagine.
The selections of wines from this very enlightening workshop varied in color, category, region, varietal and body and were meant to both complement and enhance the characteristics of the food and in some instances successfully contrast it.  The wines from this amazing appreciation included:
2011 Sauternes
2012 Bordeaux
2014 Rosé D'Anjou
2013 Vouvray
2013 Graves Blanc
2013 Pouilly-Fusse
2013 Saint-Emilion
2013 Château neuf-du-pare
2014 Sauvignon Blanc
2013 Medoc
The research on Barton & Guestier that I had conducted prior to my participation in this program highlighted that this would be a unique learning opportunity and a memorable stay.  This turned out to be accurate all counts for it truly was an unforgettable experience, one which I hope to repeat again soon.  Bon Appetit and Sante!
Photography by Vanessa Galle Photography and Design Inc.
For complete photo highlights visit my Facebook page
For more information about Château Magnol visit: www.chateaumagnol.com