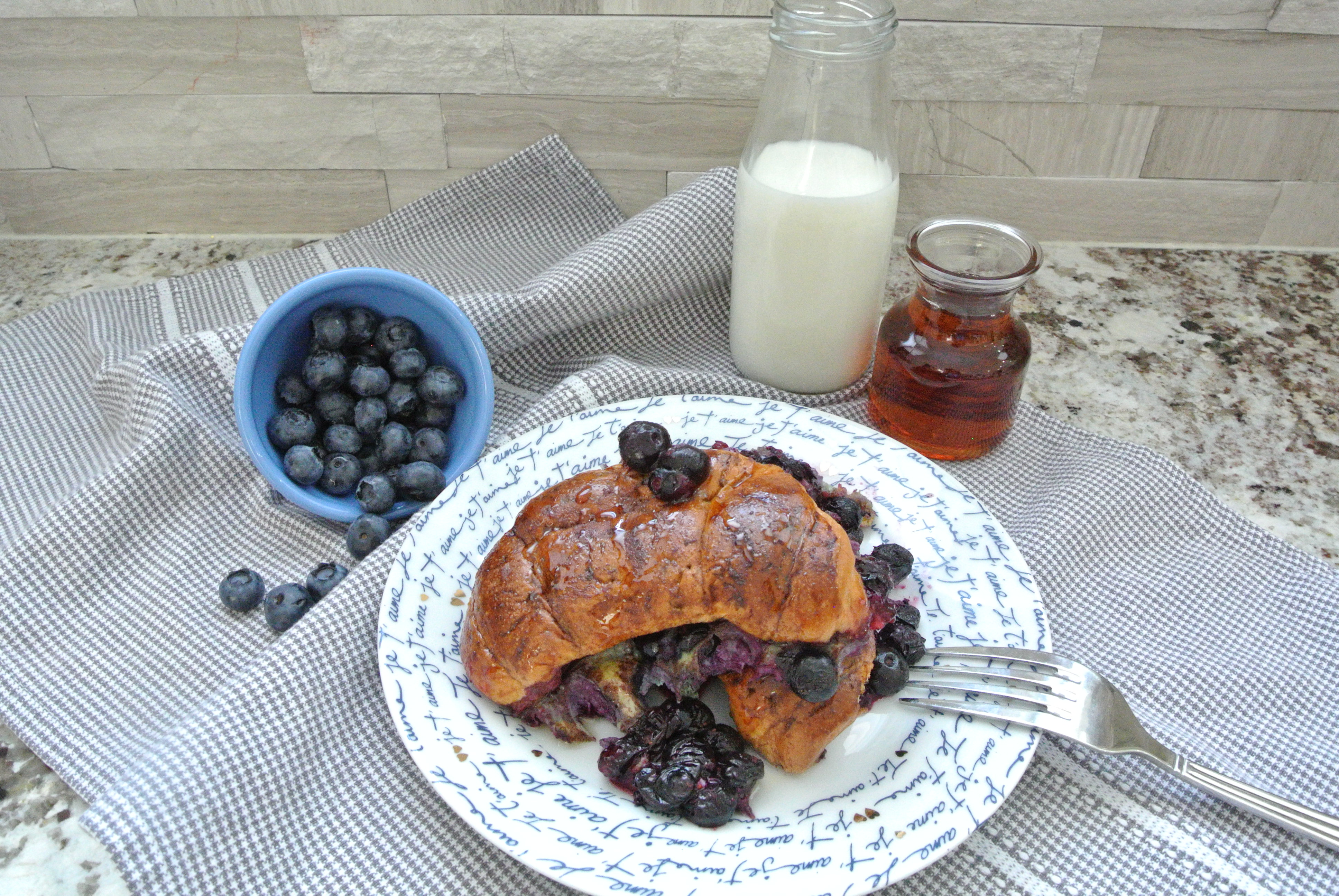 Bauli Berries and Cream Breakfast Bake
"Il buongiorno si vede dal mattino" translation: "you can tell it will be a good day by the way it begins" and if it starts with a berries and cream breakfast bake made with Bauli vanilla custard croissant it will indeed be a buongiorno.
These croissants by Bauli Canada are made using a lievito madre or mother dough and go through an 18-hour natural leavening process.  It is this process that makes them soft and flavorful and allows them to stay fresh without any added preservatives.
While I have enjoyed these delightful oven baked and filled croissants on their own for breakfast, I decided to use them along with seasonal blueberries to create an elegant brunch dish.  As I would with a baked French toast dish, I soaked the vanilla custard croissants in an egg and milk mixture then added blueberries tossed with cinnamon and maple syrup before baking.
This breakfast bake created a whole new way for my family to enjoy our favorite croissants.  Buongiorno e Buon Appetito!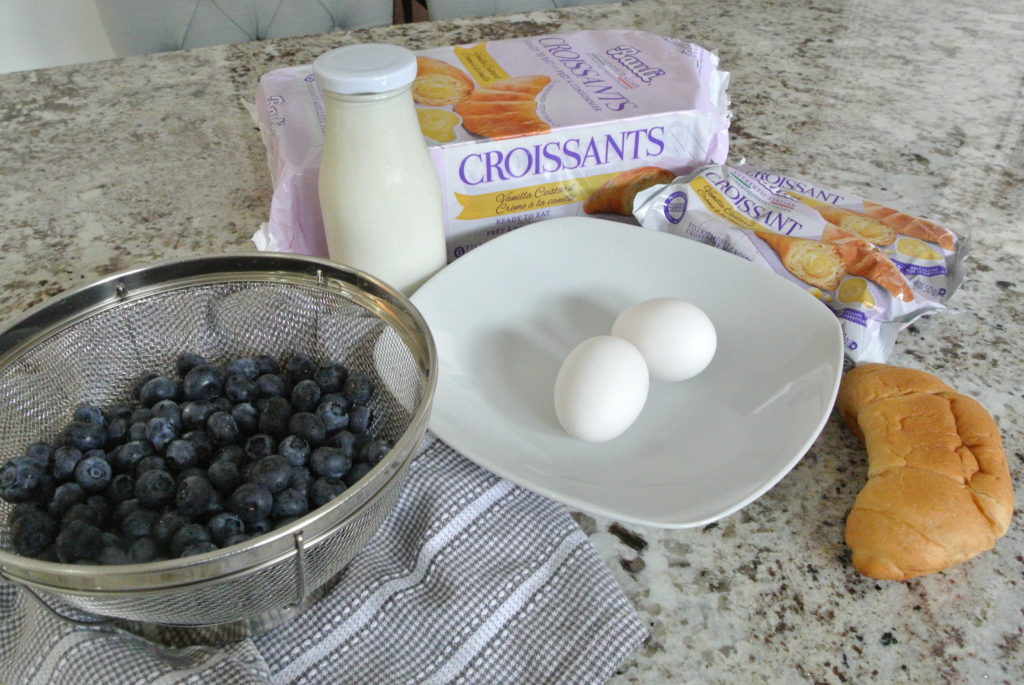 Bauli Berries and Cream Breakfast Bake
Ingredients:
3-4 Bauli vanilla custard croissants
2 cups whole milk
2 eggs
1 tablespoon vanilla extract
2 teaspoons of cinnamon
1 pint of fresh blueberries
2 tablespoon of maple syrup + additional for serving
butter, for greasing
Method
In a medium size bowl, whisk together the eggs, milk, vanilla and 1 teaspoon of cinnamon until combined.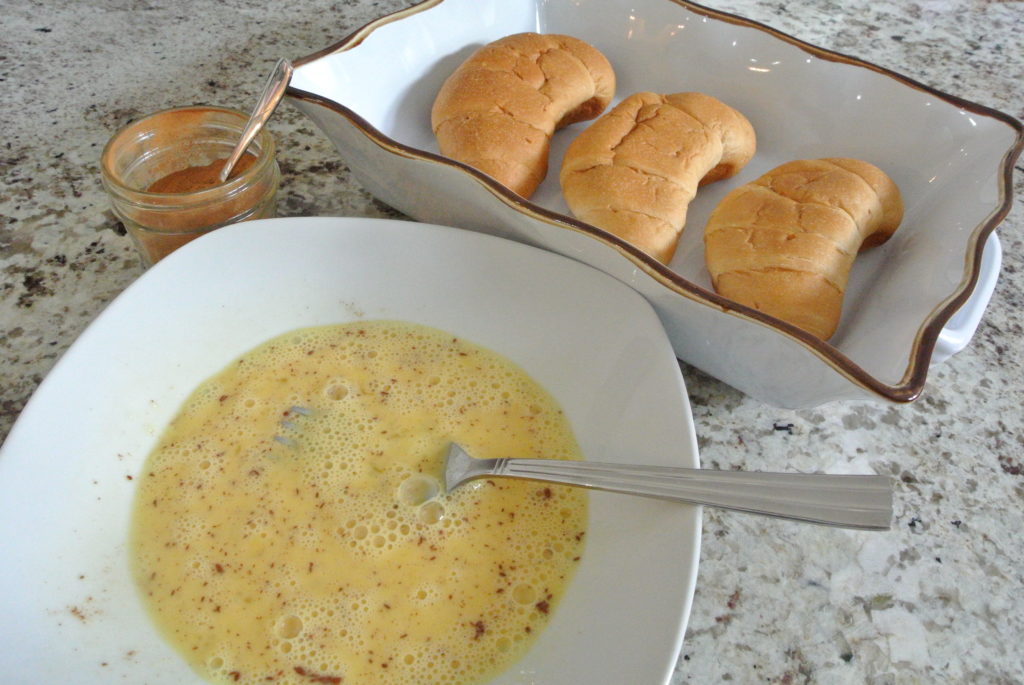 In a separate bowl mix the blueberries with cinnamon and maple syrup until well coated.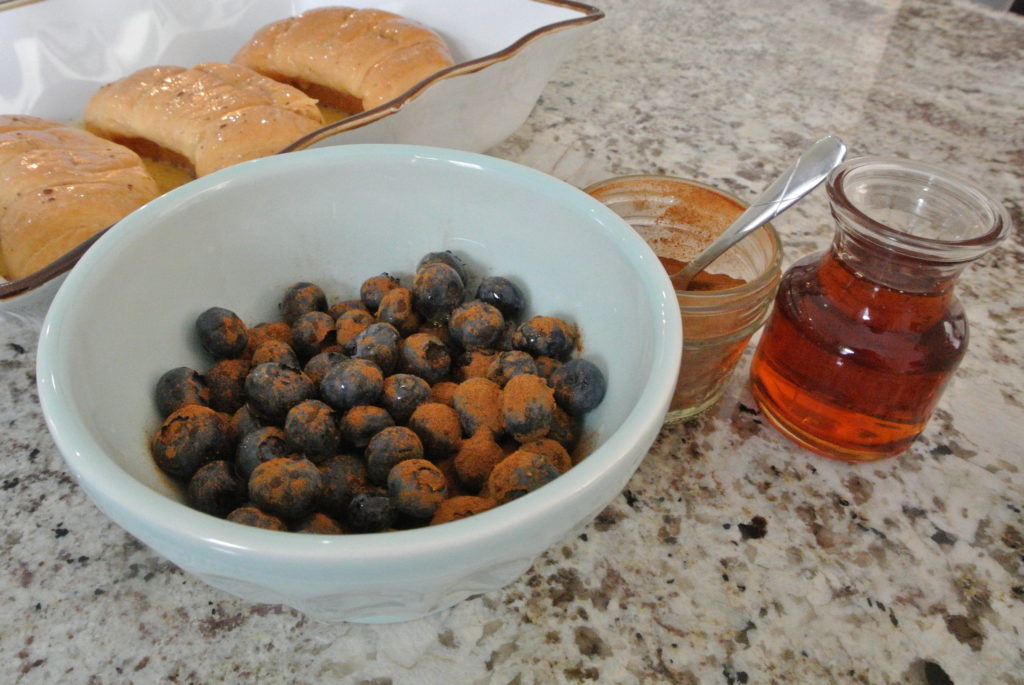 Lightly grease a baking dish with butter then lay down the vanilla custard croissants.
Pour the egg mixture over the croissants, turning to coat each side.    Cover and refrigerate for 1 hour (or overnight).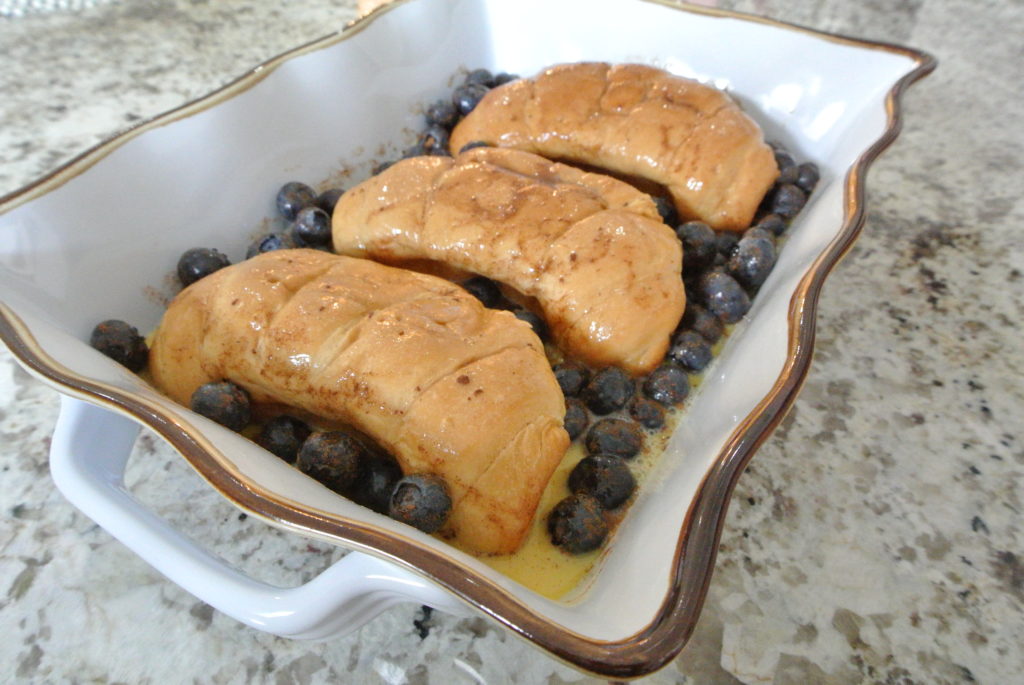 Top the croissants with the blueberries then bake in a preheated 375-degree oven for 25-30 minutes or until the croissants are nicely browned and crisp and the blueberries have almost turned into a jam. If you find that it browns too quickly then loosely cover with foil.
Drizzle with additional maple syrup before serving and enjoy.
** Sponsored post in collaboration with Bauli Canada