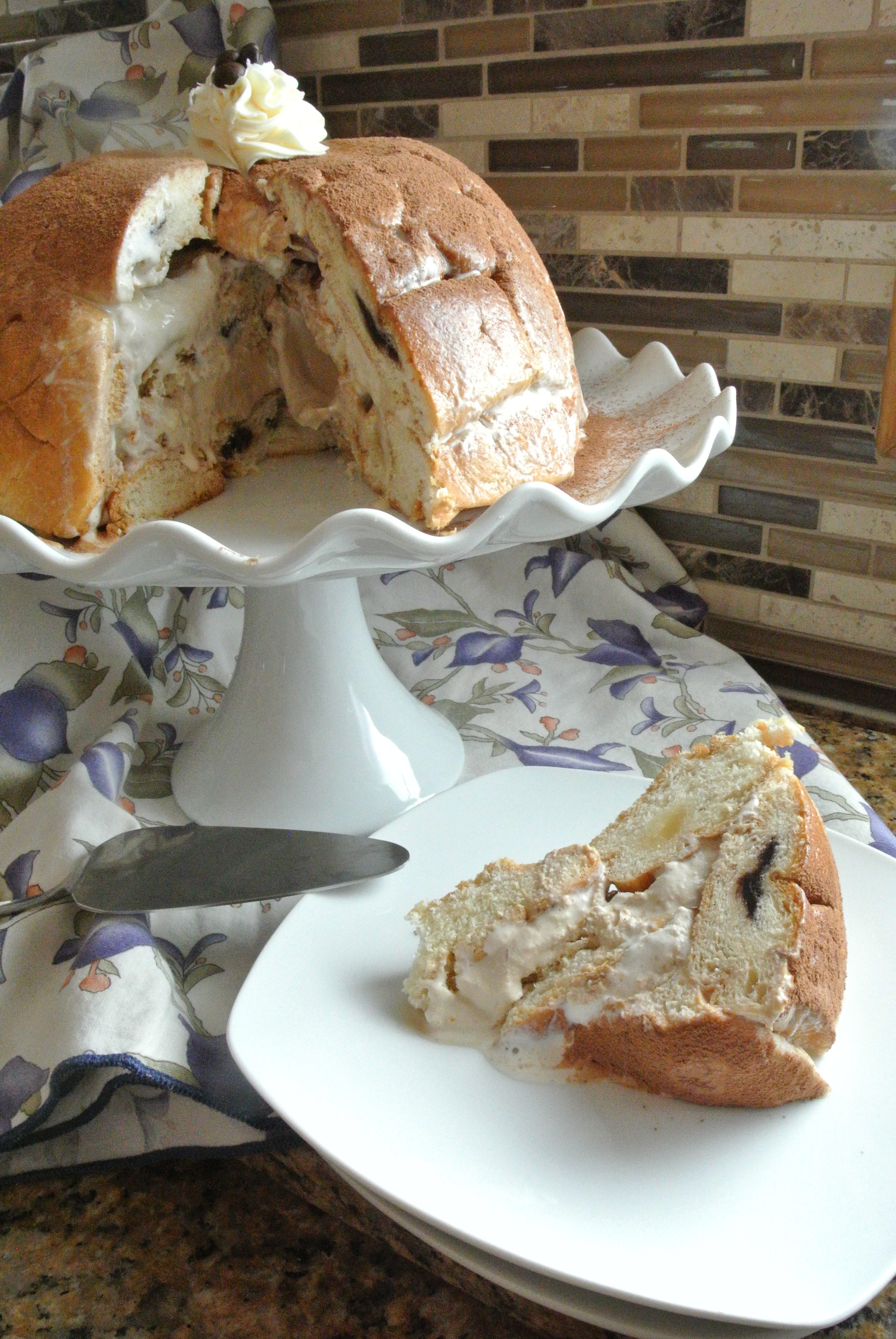 Whenever I am Italy my morning routine consists of a cappuccio (short for cappuccino) and cornetto (croissant).  It's the perfect morning wake-up and a wonderful combination of flavors; a soft, sweet croissant filled with crema accompanied by a warm brew of strong espresso and frothy milk.  As any good Italian knows its sacrilege to order a cappuccino after 11am but there's no reason why those incredible morning flavors can't be turned into a sweet treat to be enjoyed at any time of day.  Using Bauli chocolate flavored croissants I created a cappuccio zuccotto.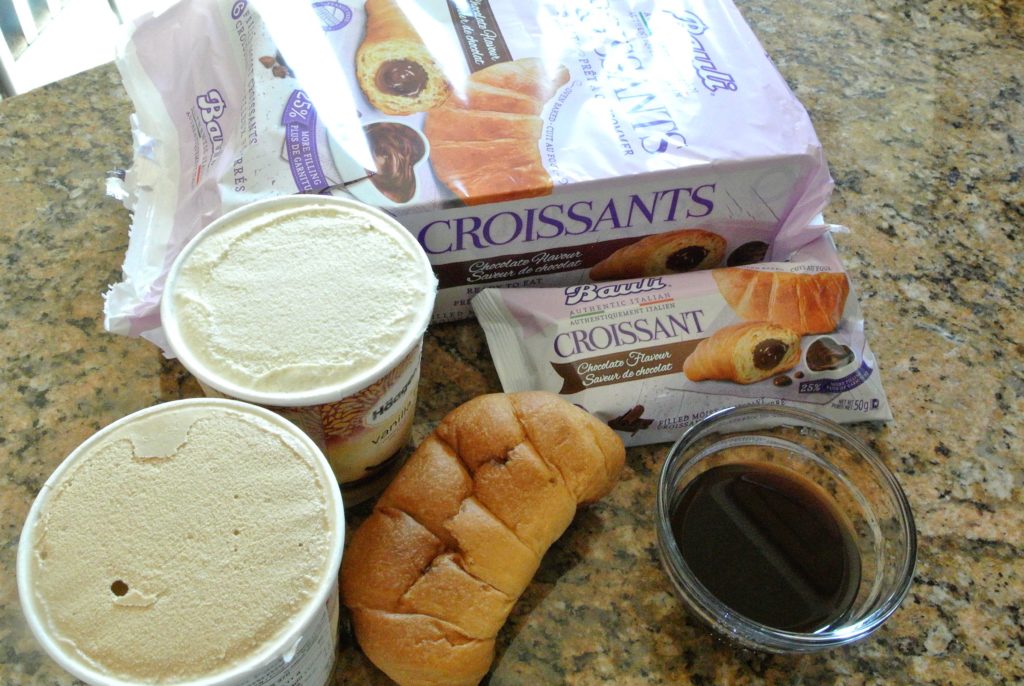 For those who may be unfamiliar with zuccotto, it is a Florentine dessert made traditionally with cake, brandy and ice cream.  The ingredients are layered into a pumpkin-shaped mold (hence the name zuccotto which translates to little pumpkin), allowed to set in the freezer and then sliced and served.  It is said the shape of the dessert was inspired by the dome of the majestic Duomo in Florence.  It is a wonderful semi-frozen treat that can be made with pound cake or panettone and as it turns out, croissants as well.
Layering Bauli croissants with gelato and combination of cold espresso and cream liqueur makes for a wonderful chilled dessert and allows you to bend the rules on what time of day you can enjoy your cappuccio.  Buon Appetito!
Cappuccio Zuccotto
Ingredients:
9 Bauli Chocolate Flavored Croissants
¼ cup cream liqueur (optional)
¼ cup cold espresso
1 pint of vanilla flavored gelato
1 pint of coffee flavored gelato
cocoa powder for dusting
Directions:
Cover a large mixing bowl with plastic wrap allowing the wrap to hang over the edges.
Combine the cold espresso and liqueur in a bowl to brush over the croissants.
Unwrap the croissants and lay them into the bottom of the bowl and up along the sides of the bowl.
Using a pastry brush, brush the croissants with the coffee mixture.
Spread the vanilla gelato over the croissants then repeat the process using the croissants and coffee gelato.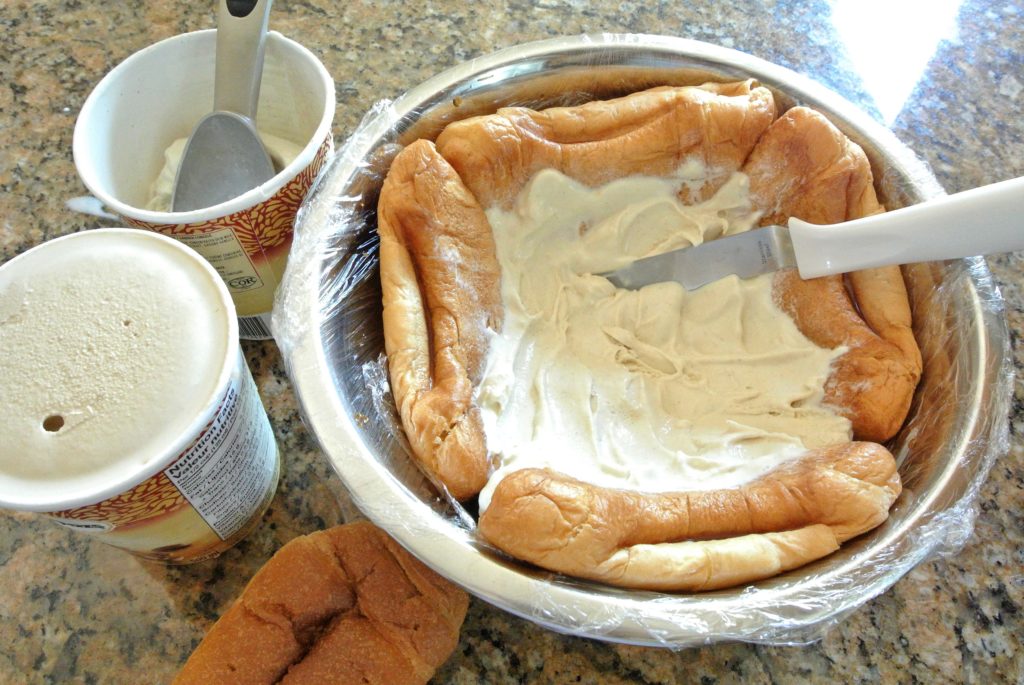 Cover the second layer of gelato with croissants then cover the bowl with plastic wrap.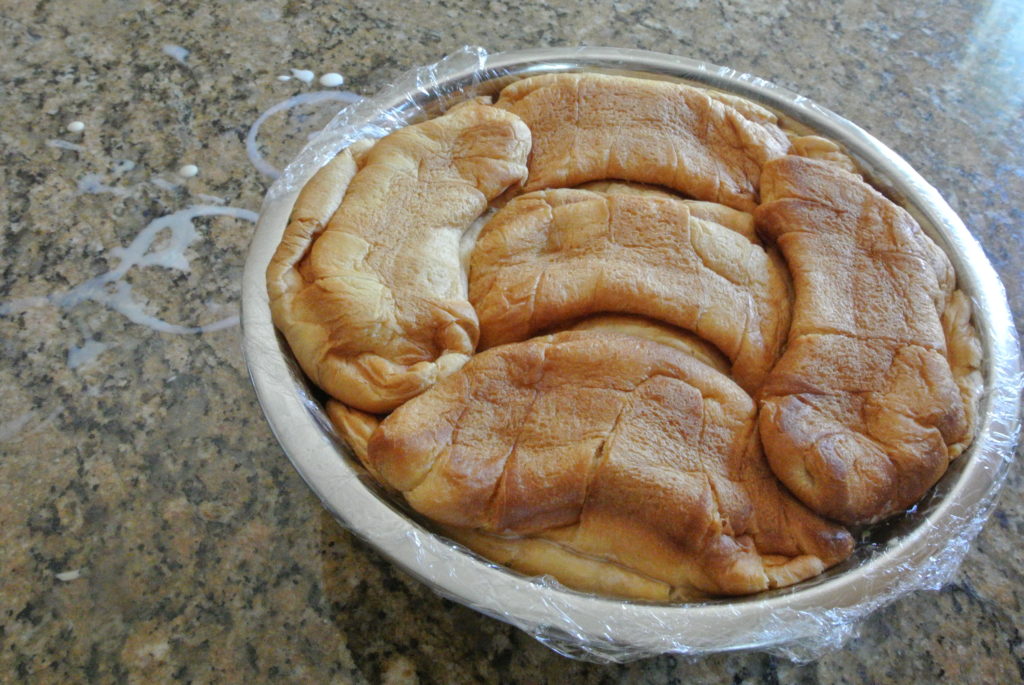 Freeze the cake for 3 hours, or overnight.  Remove a few minutes prior to serving to allow the cake to thaw slightly.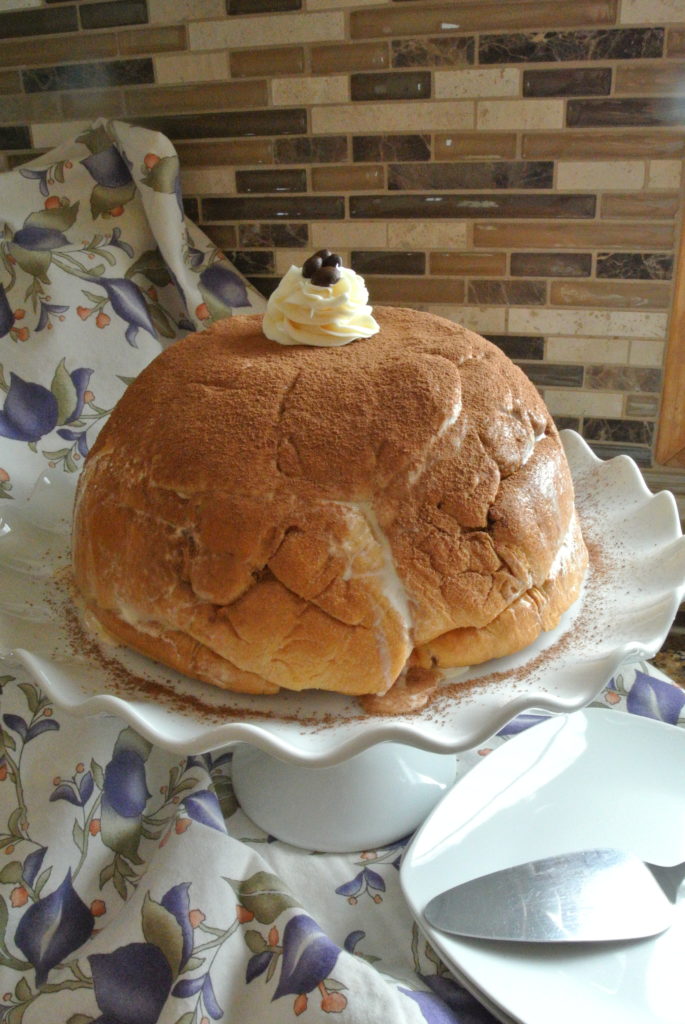 Unmold onto a cake plate and dust with cocoa powder.
Slice and serve.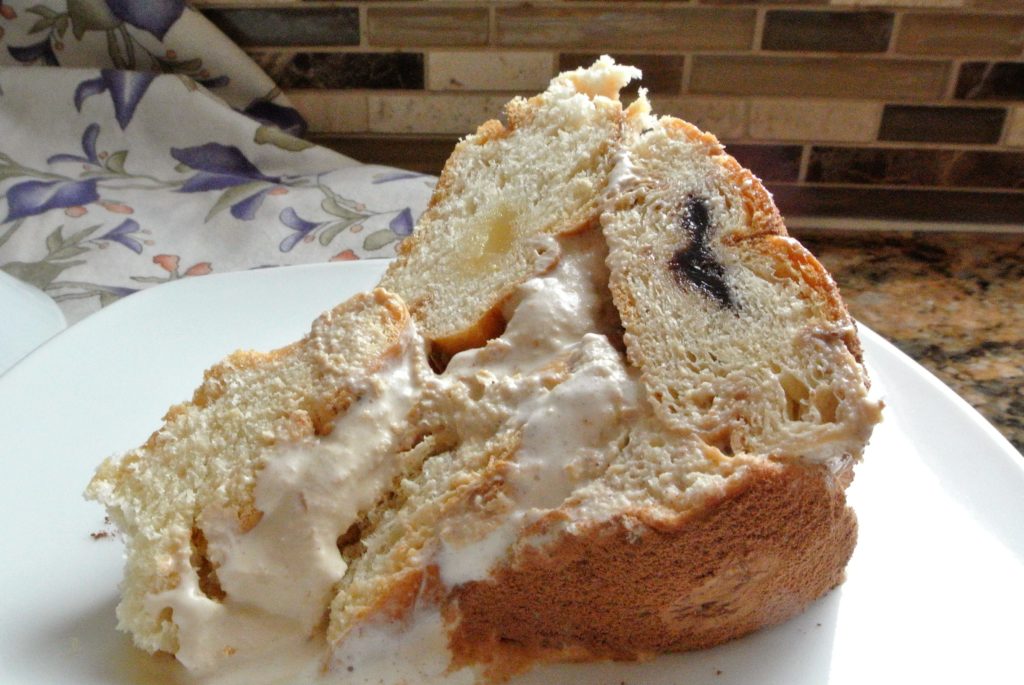 **Sponsored post in collaboration with Bauli Canada