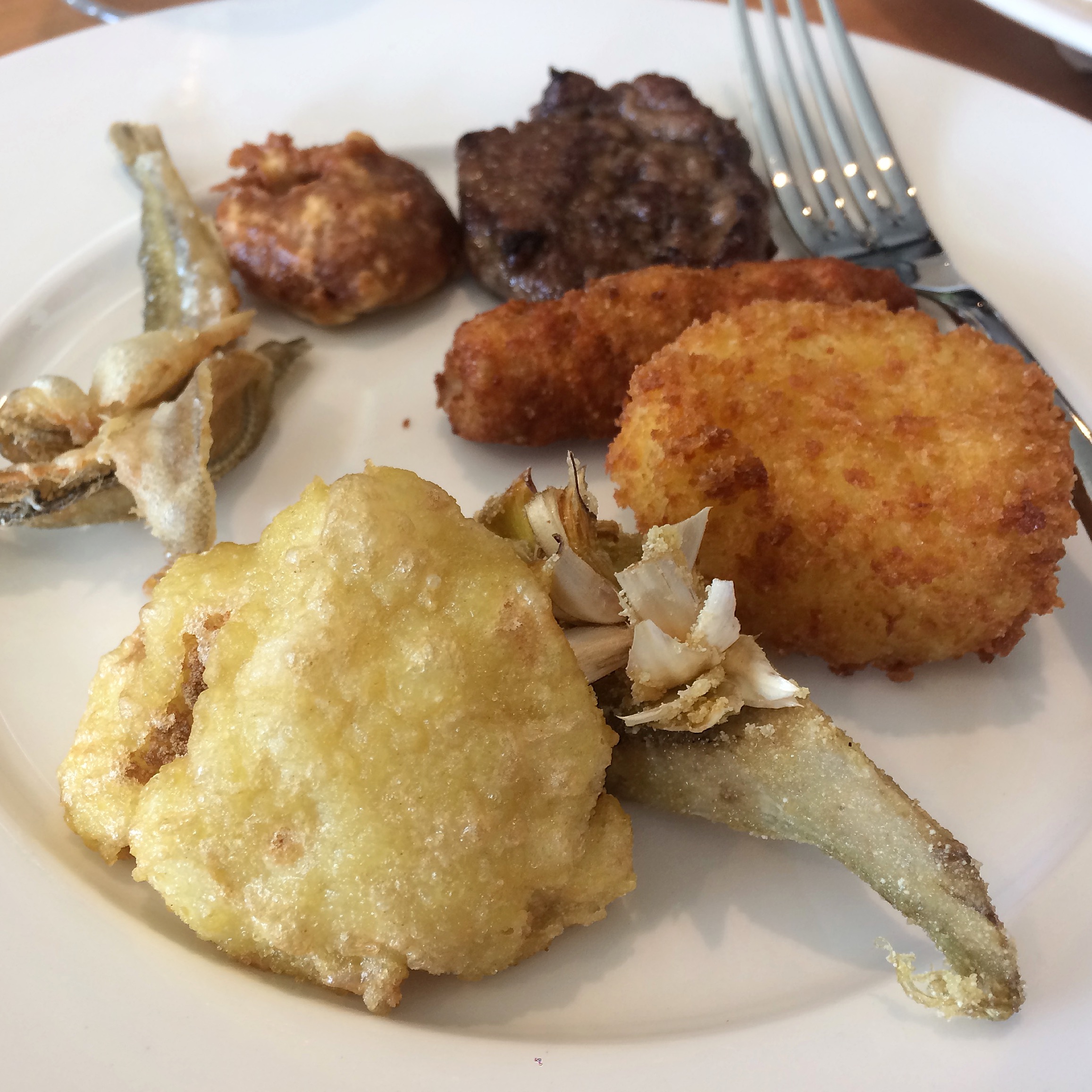 CENTITALIA: A Taste of Piemonte with Chef Ugo Mura
Chef Ugo Mura was one of four chefs who came over from Italy to be a part of the CENTITALIA Gusto Cultura Program (a collaboration between the Italian Chamber of Commerce of Ontario (ICCO) and Centennial College).Hailing from Piemonte, he has had a lucrative career, having worked in many prestigious hotels across the region and beyond, as well as consulting in the Italian enogastronomic sector. He is a passionate expert in wine and oil and shares that passion along with one for traditional Italian recipes both in Italy and abroad.
Chef Mura provided attendees of the food symposium with a traditional taste of Piemonte with his lesson on Fritto Misto. A classic dish prepared primarily during winter months.  It consists of a selection of meats, offal, vegetables, fruit, cheese, starchy foods such as dumplings and biscuits and lake fish that get battered and fried.  More so than a single dish, an entire meal is produced from the fryer, from appetizers to dessert. This food tradition began as a means to eliminate waste during the pig slaughter when the liver, lungs, slices of meat and even sausage were fried to eat.  Over time new ingredients were added including both savory and sweet flavors.  It is a rich dish or meal that is typically accompanied by a full-bodied red wine such as Barbera.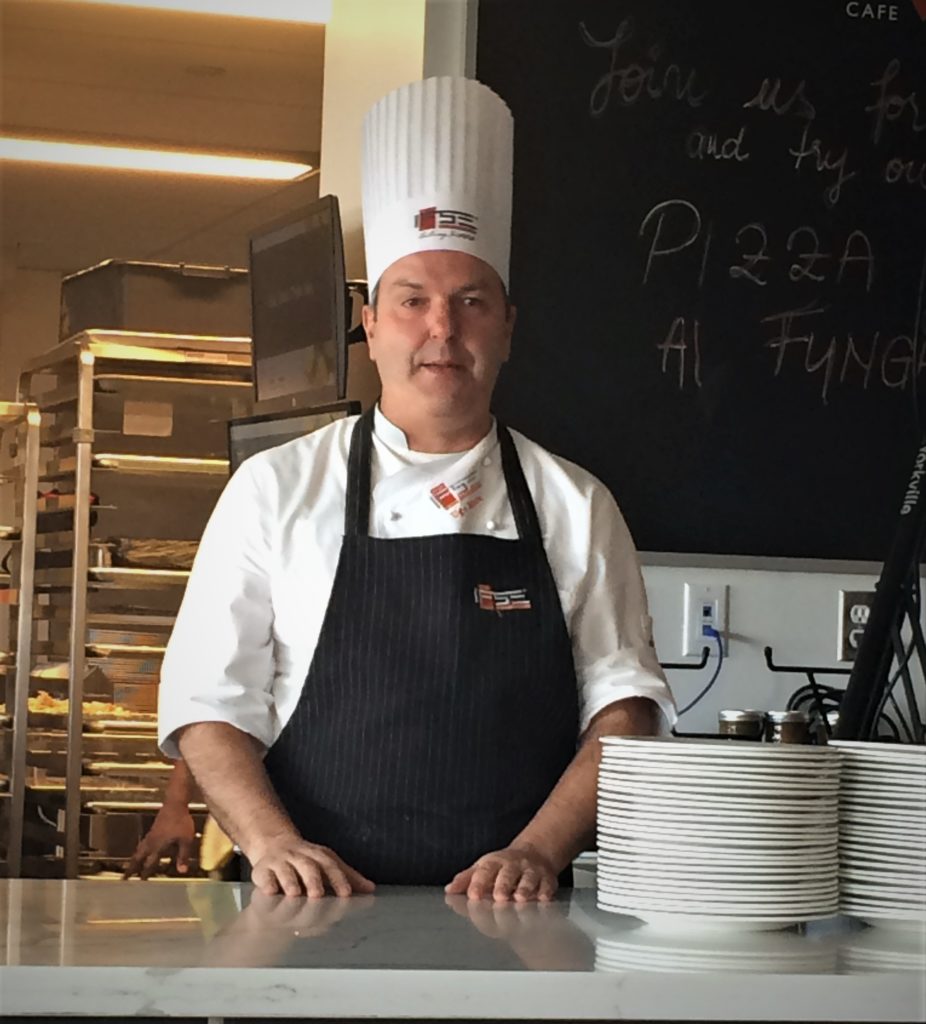 In educating the group about the fritto misto Ugo Mura emphasized the importance of the technique when it comes to the perfect frittura (fry).  The key factors in creating the perfect deep fried food that is light and crisp not oily and heavy, are the type of fat used and the cooking temperature.  He also discussed the importance of the breading for proteins and vegetables that don't naturally caramelize or create a crust in the cooking process.  For those foods a pastella (batter) is mixed consisting of flour (regular flour or semolina), eggs and sometimes other liquids such as beer.
For his golden, crispy plate of comfort Chef Mura prepared: cauliflower, artichokes, small lake fish, beef liver, amaretti and a delectable polenta like custard called crema fritta. A truly delicious taste of Piemonte.  Buon Appetito!