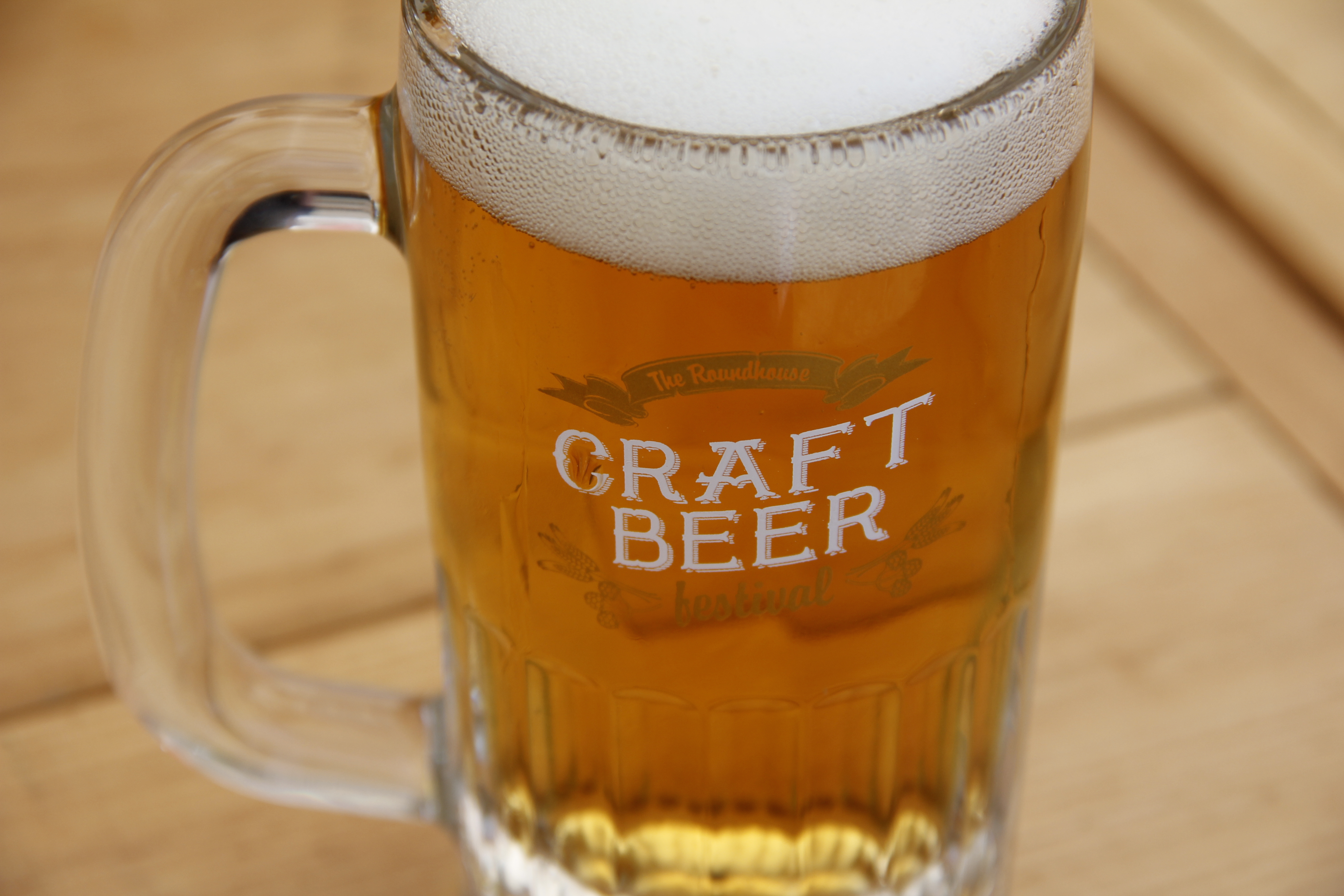 Craft Brews for Whatever Ales You
The poet Edgar Allan Poe wrote "what care I how time advances, I am drinking ale today" and on Sunday, August 10th, I too had no care in the world enjoying food and beer pairings at the 3rd Annual Roundhouse Craft Beer Festival.
In the company of great friends, under the Toronto sun, we enjoyed a wonderful afternoon hosted by Steam Whistle Brewing at Roundhouse Park sampling craft beers from 20 local producers. From light unfiltered brews featuring notes of honey, apricots, biscuits and raspberries, to bold dark chocolate stout this festival offers something for everyone.  With beer mug in hand and brown bag full of tokens we proceeded to pair flavorful ales, crisp lagers, seasonal and experimental beers with fare from gourmet food trucks that included melt-in-your-mouth gourmet grilled cheese (Gorilla Cheese), spicy and flavorful bacon cheeseburger nachos (Bombero's), crispy pork belly with pad Thai fries (Fidel Gastro)  and Nutella and salted caramel mini donuts (Sugar Mama).  Live music from local indie bands accompanied our gastronomical stroll, in a relaxed atmosphere enabling us to really appreciate the offerings being boasted.
The festival was designed to showcase the craft beer movement and highlight Ontario Craft Brewers keeping the spirit of traditional brewing alive through artisanal styles and the use of quality ingredients and offers its patrons an incredible atmosphere to scout a new stout.
To the organizers behind the great vibe of this event I raise my glass in cheer, and can fully understand why it has been named one of the Top 5 Beer Festivals to attend in the City, by Toronto Life Magazine. Buon Appetito!
Photography courtesty of David f. Di Benedeto: Design, Creative & Art Direction https://www.facebook.com/#!/DfDiB
Photogallery www.facebook.com
For more information on the Craft Beer Fest visit: www.craftbeerfest.ca
For more information on Ontario Craft Brewers visit: www.ontariocraftbrewers.com