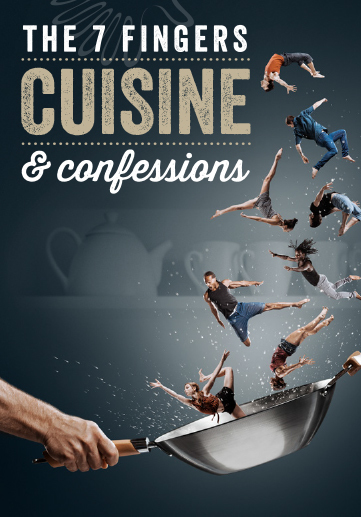 Take nine circus art performers, combined with amazing aerials, eclectic music and riveting recollections about food, allowing them to be interactive and engage for 90 minutes and you've got the recipe for one incredible performance.
Cuisine and Confessions, the latest production from The 7 Fingers is truly a feast for the senses combining their trademark acrobatic choreographic prowess with sound, smell, touch and yes even taste.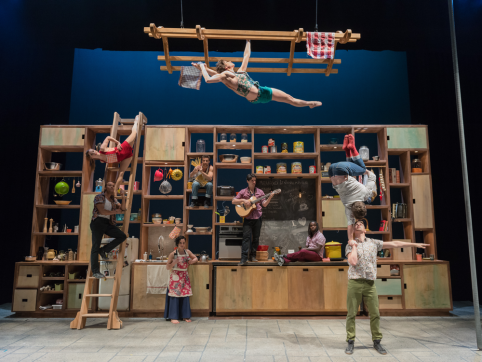 This show embodied for me the strong connection that I have always made with food and stories.  It was exactly this relationship between tastes and their tales that prompted me to start my blog several years ago. The fables that coincide with my focaccia (and other foods) hold a special importance.  So many of my greatest memories revolve around food and therefore this production really resonated with me conveying that same message.  Cuisine and Confessions, through its avant-garde dance, personal narrative and cooking, explored the family stories that come from the kitchen, illustrating how foods prepared are memories made and how those rituals underpin our most important relationships.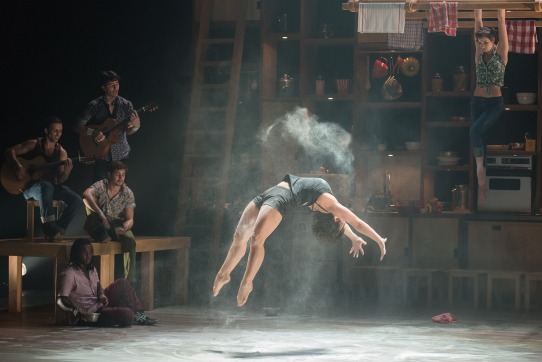 Each of the cast members takes you through their story invoking laughter and even tears, all while cooking up a tomato and basil omelet, banana bread and vegetable pasta, all of which were derived from the real, personal stories of the cast.  Their stories, while different and unique are all interconnected by the same underlying theme, life happen in the kitchen and the hearth is truly the heart of the home.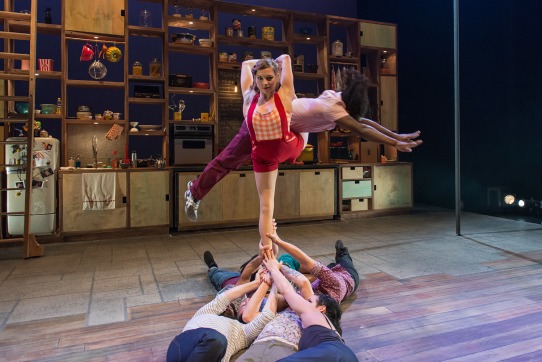 Cuisine and Confessions is currently playing at the Princess of Wales until December 4th and I strongly recommend taking your seat around this theatrical table for a delectable performance, and a taste of banana bread (which I have now been inspired to bake).  Buon Appetito!
*Disclosure: I received complimentary tickets to the performance of Cuisine and Confessions but the opinions in the post are my own.
*Performance photos from mirvish.com