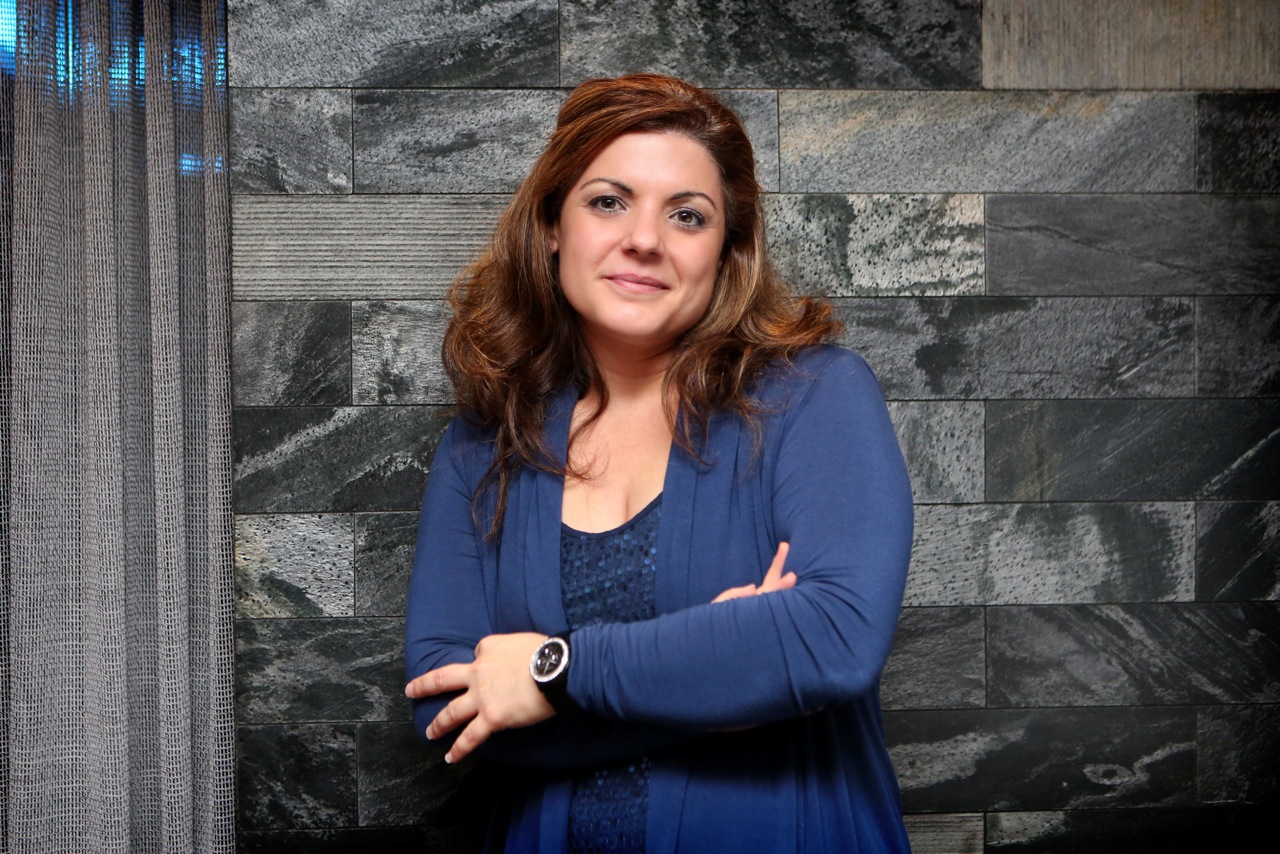 I recently received an invitation to an intimate tasting dinner at Destingo Kitchen + Bar. The name of this particular establishment was rather intriguing and to be perfectly honest I didn't think, based on this name that I was in store for a true authentic, Italian, experience, for it wasn't until I opened the invite that I learned, this new Queen West restaurant was Italian.   After perusing the menu I quickly confirmed my reservation. So it was destination Destingo for an incredible evening.
I immediately fell in love with the rustic charm of the space that combines both stylish and industrial elements. My guest and I were immediately greeted by the wonderful staff as well as the delightful proprietor, Monika Vacca who made us feel right at home. We kicked off the evening with a crisp, sparkling glass of Prosecco while taking suggestion from our very charming waiter on scrumptious starters. We sampled an incredible array of appetizers which included classic bruschetta made with ripe vine tomatoes, fresh basil and garlic on a crispy baguette and finished off with extra virgin olive oil and a phenomenal balsamic reduction so fragrant that I had to inquire if it had been infused with aromatics. This was preceded with an extremely well prepared beef Carpaccio, and succulent grilled calamari, whose tangy sauce of olives, capers and grape tomatoes we sopped up with warm herbed bread made in house. After these incredible antipasti we shared the Insalata Verde, a perfect fall salad of peppery arugula, tart granny smith apples, toasted walnuts and Parmigiano tossed in champagne-pear vinaigrette.
The preceding bounty was followed up by earthy Pappardelle alla Marsala, glorious thick noodles burnished with sautéed field mushrooms, garlic and marsala; and Linguine Cacio e Pepe  a pasta dish that excited me to no end as I haven't enjoyed it since my trip to the eternal city. This Roman classic was prepared to perfection with beautiful specks of freshly cracked black pepper and a generous grating of pecorino cheese. With little tummy room remaining an impeding decadence on the horizon we shared one of the carne options, Vitello Florentine. A buttery and fork tender veal scaloppini topped with sautéed baby spinach, and mozzarella cheese in a basil tomato sauce accompanied by peppers and potatoes whose scent immediately brought me back to my nonna's kitchen.
This delicious dinner ended with a strong espresso; a dessert quartet of tiramisu, pannacotta, crème brulee and chocolate cake; and two blissfully satiated women.
At the start of the evening I asked if there was a particular meaning to the name Destingo as it didn't immediately strike me as Italian. It was explained to be a shortened version of "destined to go". By the end of my evening, after having enjoyed an authentic Italian banquet, I completely understood the logic behind the name, for it will be destined, to go back to, this inviting eatery. Buon Appetito!
For photo highlights visit:
www.facebook.com/#!/media/set/
For more information on Destingo visit: