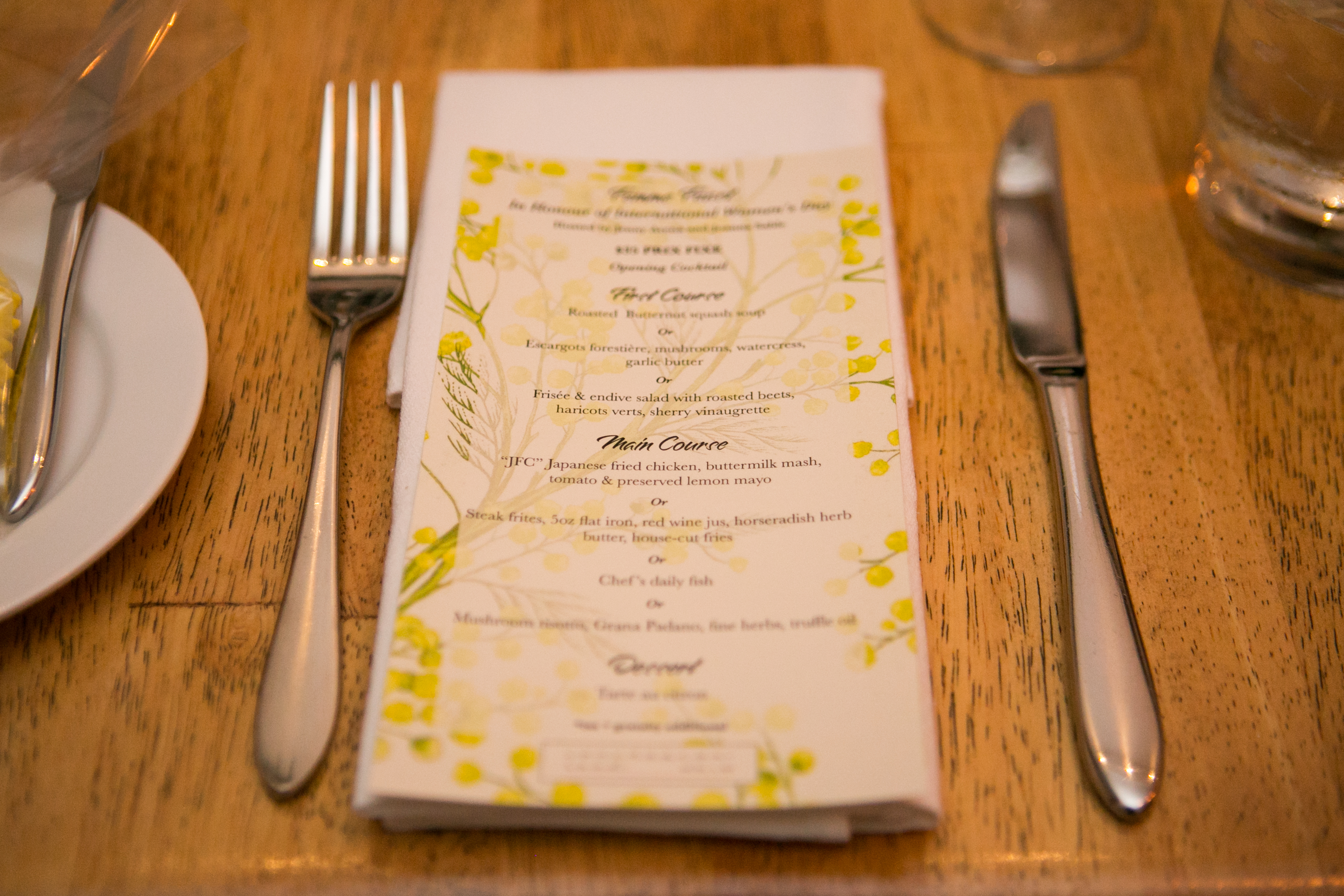 Femme Feast In Honour of International Women's Day
Take one chef, and one event planner; add twenty-five or so of their closest friends; combine with three delectable courses at modern French restaurant and you've got the recipe for an incredible Femme Feast.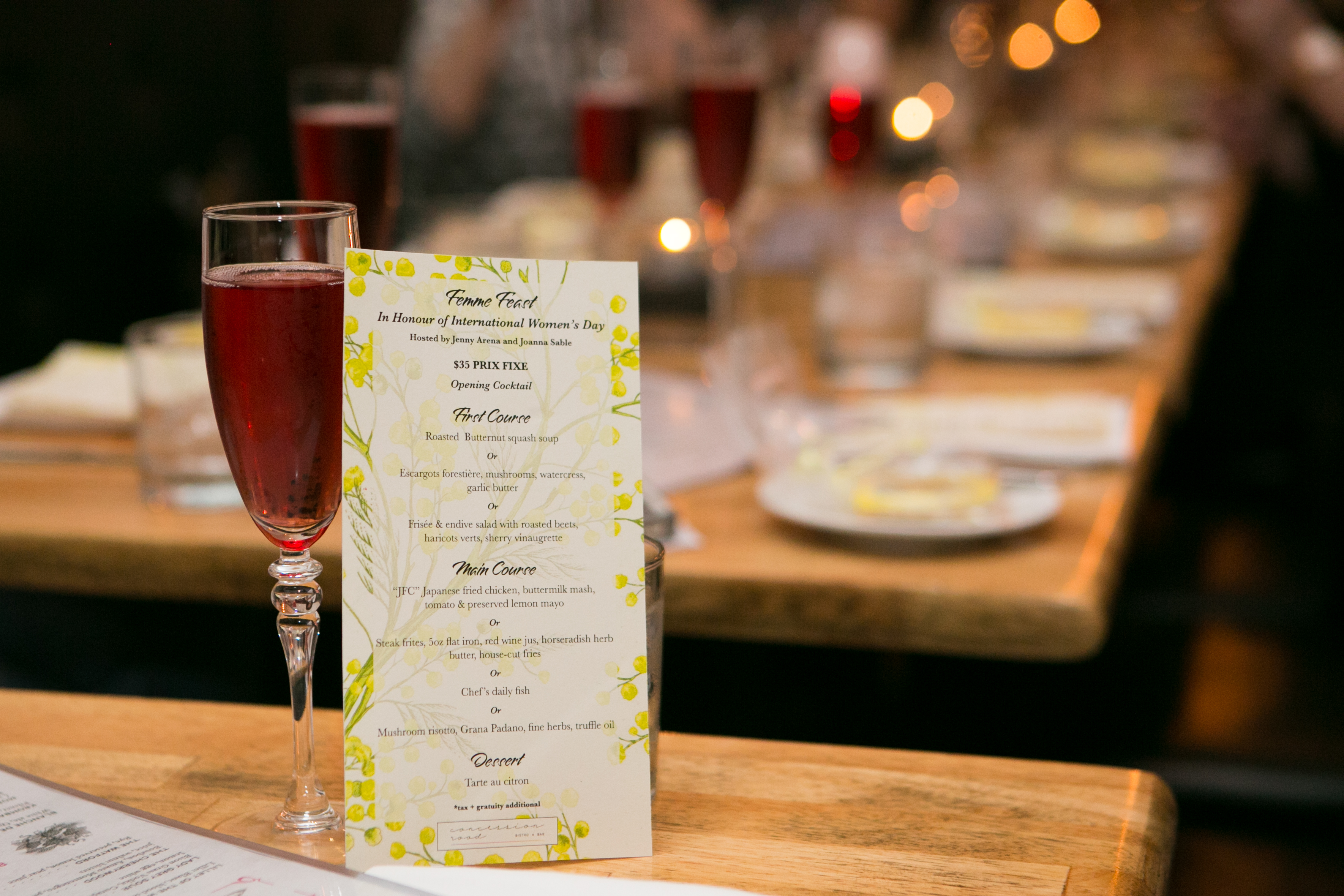 I had the honour and pleasure recently of co-hosting a dinner with Joanna Sable, in commemoration of International Women's Day.  The wonderful group of women that gathered around a communal table at Concession Road, were the embodiment of vitality and joy.
The night began by raising a glass of 13th Street Winery Sparkling Rose, in cheer.  This was followed up by a round table introduction of our tablemates who all shared a love and passion for good food.  From there we each had the opportunity to peruse a mimosa patterned menu outlining the mouthwatering options for our meal.  First course offerings included: a bright roasted butternut squash soup; tantalizing escargots forestière with mushrooms, watercress and garlic butter; and jeweled salad of frisée and endive with roasted beets, and haricots verts dressed in a sherry vinaigrette.
The Main offerings were just as marvelous providing selections such as: golden crisp "JFC" (Japanese Fried Chicken)served with buttermilk mas and preserved lemon mayo; a succulent 5oz flat iron steak frites with red wine jus, horseradish herb butter and house-cut fries, earthy mushroom risotto finished with Grana Padano, fine herbs and truffle oil; and the Chef's daily fish entrée of cod in beurre blanc and capers served with rapini and fingerling potatoes.
This spectacular spread was capped off with a tangy tarte au citron for dessert, its brilliant yellow curd mirroring the golden buds gifted to women on this day, mimose.  Our guests also received a sweet parting gift of sugar cookies customized for the occasion.
This femme feast can only be described as a truly magical evening radiating with positive energy from all those who gathered for a divine dining experience.  Buon Appetito!
Photography by Vanessa Galle Photography & Design Inc.
Visit my Facebook Page for all the photo highlights