Having My Cake and Eating It Too!
For the last few years I have been a little unconventional with my celebratory confection and have set my birthday candle atop (or in the near vicinity of) cake pops, donut towers, cheesecake and even macaron pyramids rather than the conventional chocolate or vanilla layer cake.  While it's enticing to experiment, there's something to be said about tradition, or a variation thereof which set me down a rainbow colored path, on sweet spree that I christened my "Birthday Cake Crawl".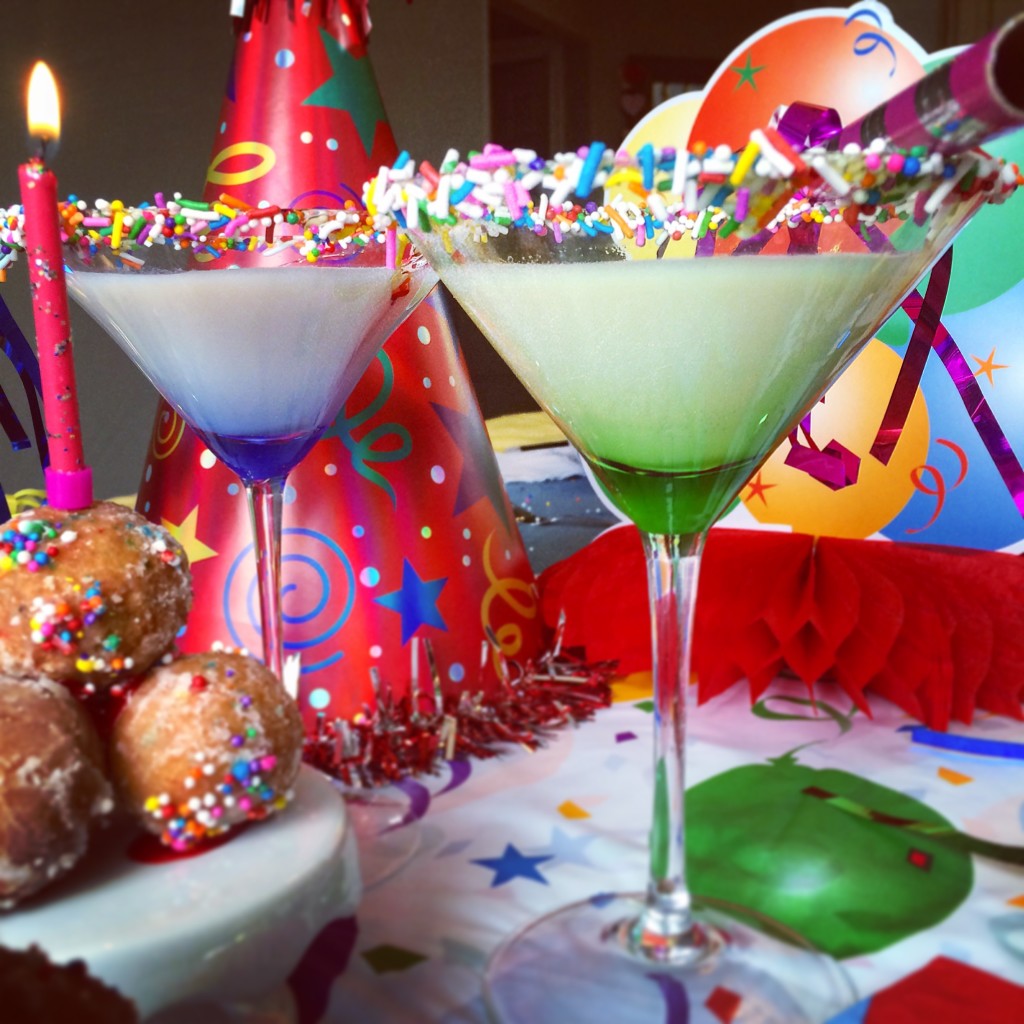 In the company of some fabulous friends (after all a party for one is no fun) we set out for a sprinkling of adventure, sampling birthday cake finds of all kinds.  The first leg of our journey actually began at home mapping out our route over Tim Hortons birthday cake Timbits paired up with birthday cake martinis rimmed with colored sprinkles. After shaking things up we established the plan for our sugar high in Toronto.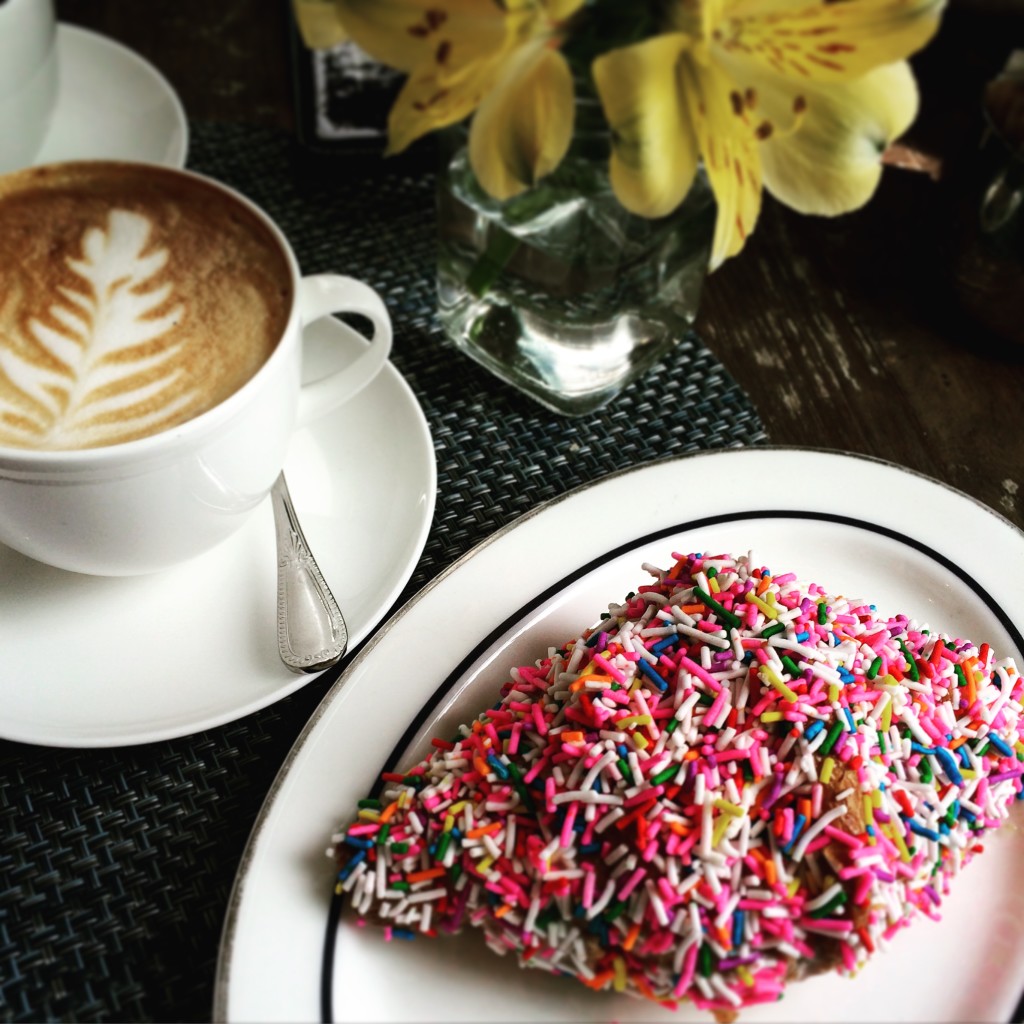 First stop latte art and a birthday cake croissant at one of my favorite places, Colette Grand Café.   A gloriously decadent way to kick off my birthday, a giant croissant filled with vanilla bean cream cheese and completely covered in multicolored cylinders literally creating a party in my mouth and leaving sugary confetti on my lips.  Mere minutes away, the next delicious destination, Delyees Authentic French Bakery. There among the elegant eclairs, beautiful bonbons, and mini gateaux lay a magnificent array of macarons which included chocolate and vanilla birthday cake flavors.  Thrown in for good measure, adorable donut macaron doused in pretty pastel sprinkles.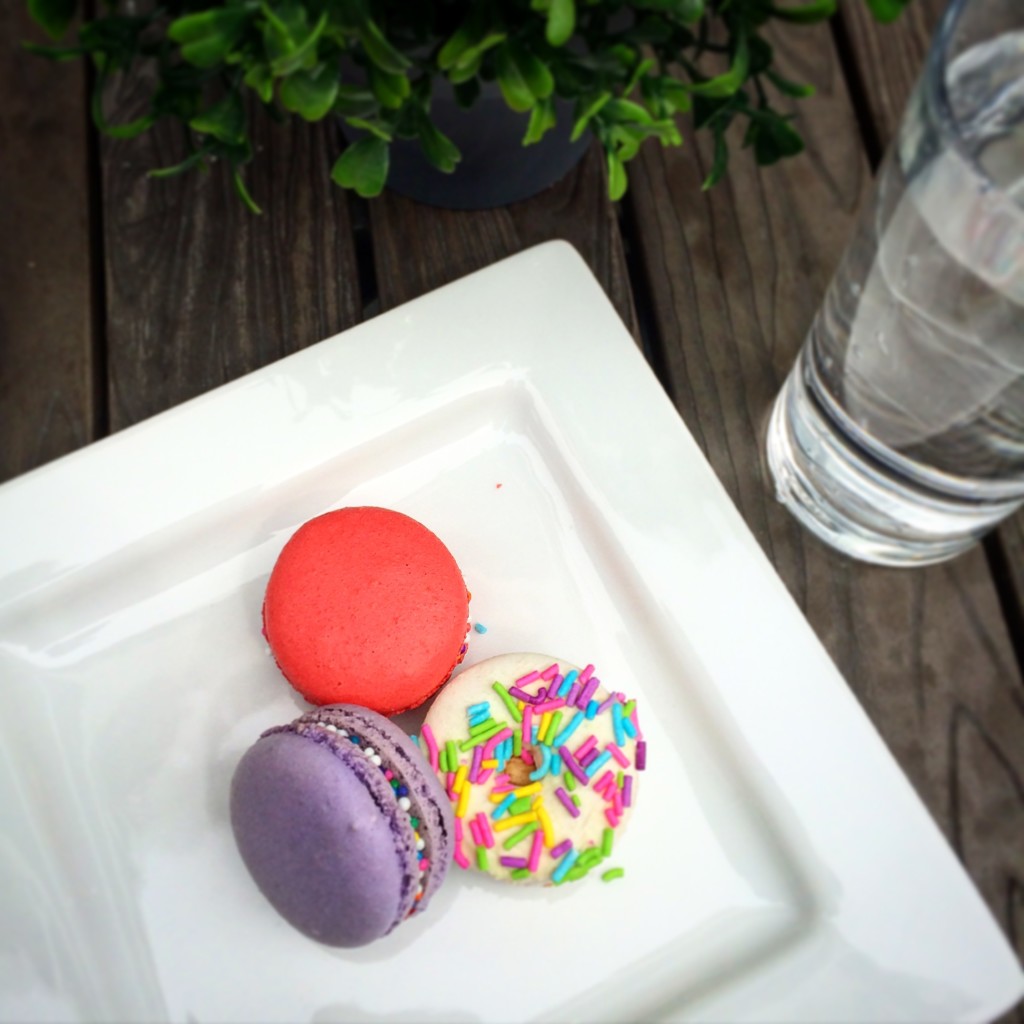 From there it was on to Sweet Jesus for the pimped out cone made famous on Instagram, The Birthday Cake.  A grand swirl of vanilla soft serve topped with vanilla frosting, birthday cake bits and those lovely sugary orbs, finished off with a lit birthday candle.  Talk about having your cake and ice-cream too.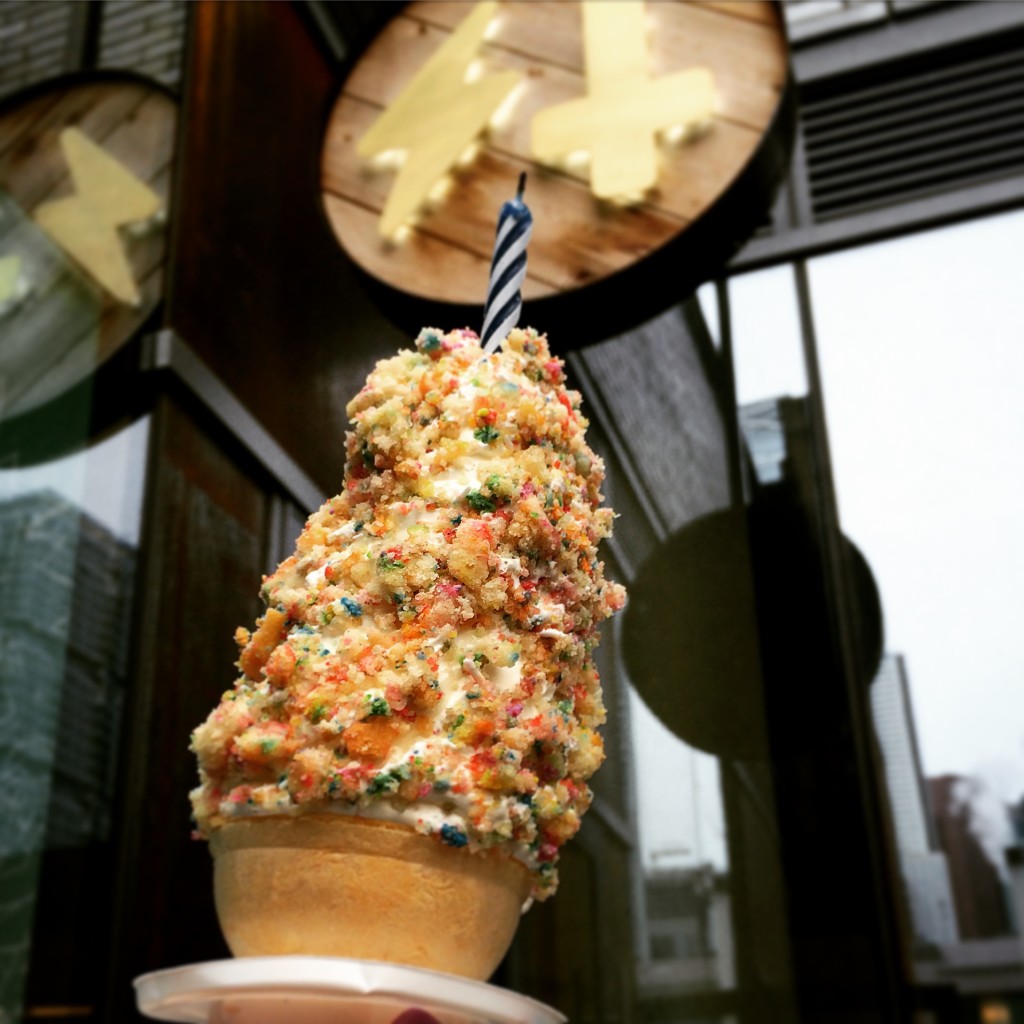 En route to home (and the birthday dinner awaiting me) a stop at Starbucks for the Birthday Cake Frappuccino.  While the frosty frappe with signature pink whip is the current craze (celebrating the frappuccino's 20th birthday), it was already beknown to me as the cake batter frappuccino from the secret menu.  The limited edition drink made with a vanilla bean base combined with hazelnut syrup and topped with raspberry infused whipped cream could only be accompanied by a nonpareil covered birthday cake pop.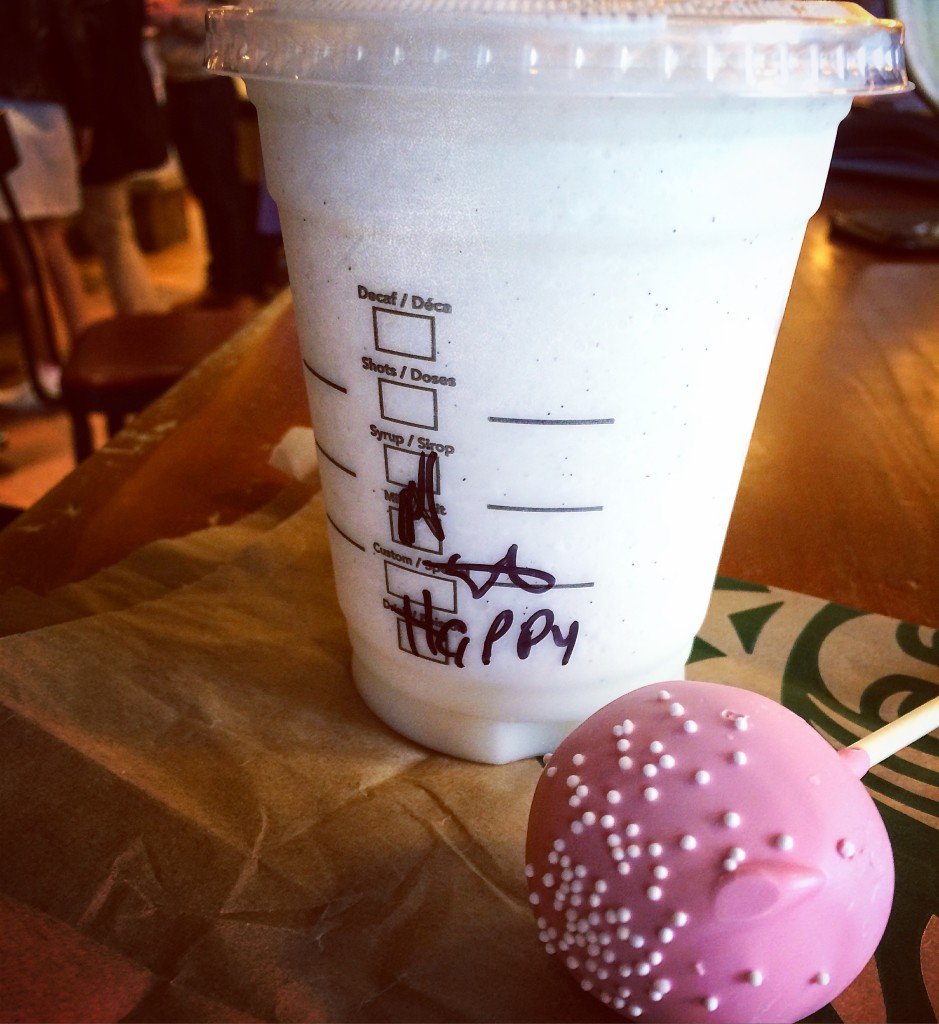 Last but not least, my actual birthday cake, the one upon which I set my candle for the 41st year, a classic frozen treat of chocolate and vanilla gelato.
A whole lot of sugar I agree, and there is plenty more where that came from, which means resuming the crawl next year.  After all, birthday cake calories don't count. Buon Appetito!