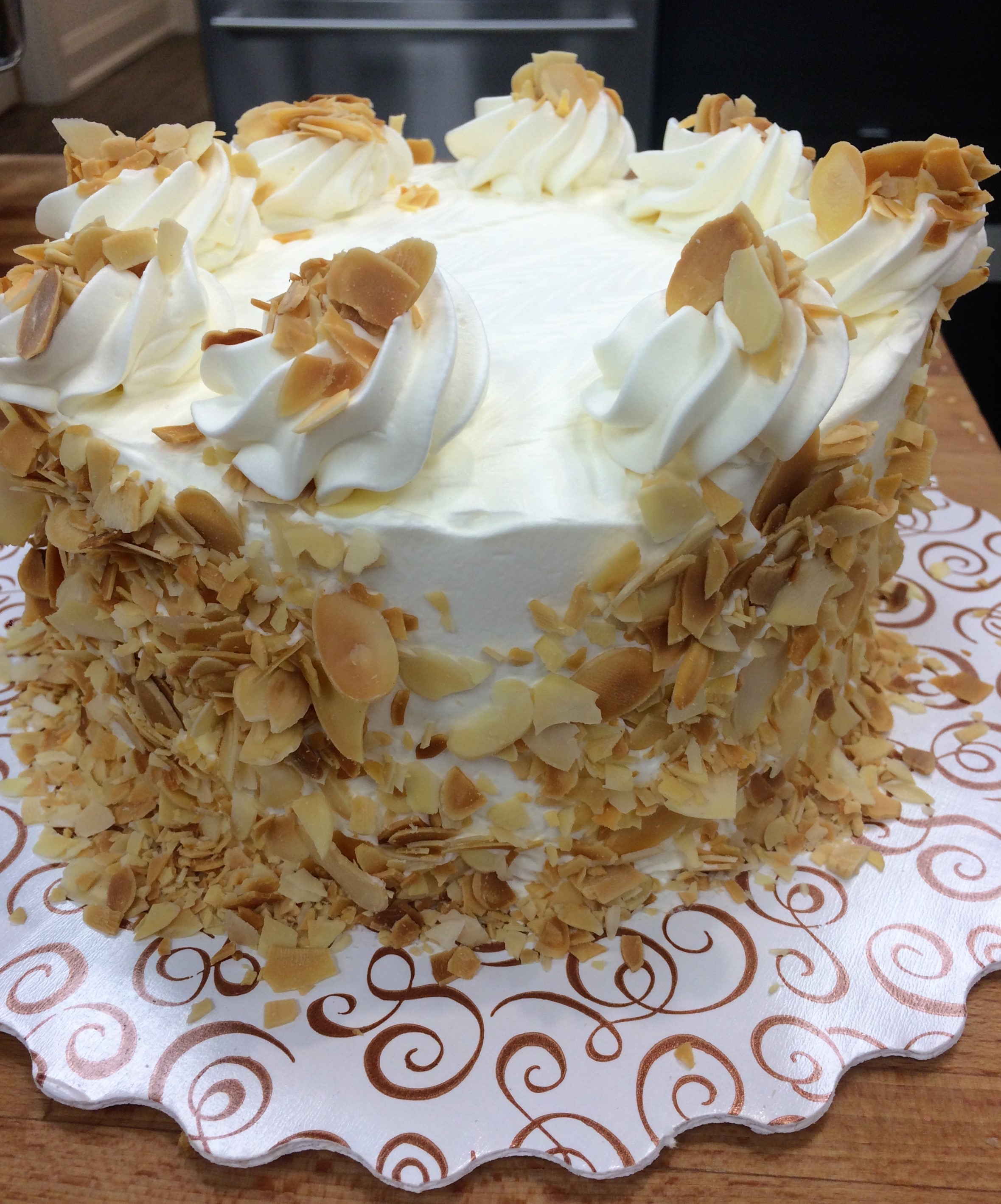 How Sweet It Is: Baking Lessons from Sweet Boutique
Italian rum cake sometimes also referred to as Italian wedding cake is a cake that has been synonymous with celebration for the greater part of my life.  It was the cake that for many years would be frosted with my name and the words Auguri in celebration of my birthday along with the rest of my family.  It has been the sweet centerpiece of many family festivities, baptisms, communions, confirmations, engagements, anniversaries and even weddings (long before the cake sculptures of the Cake Boss and Ace of Cakes).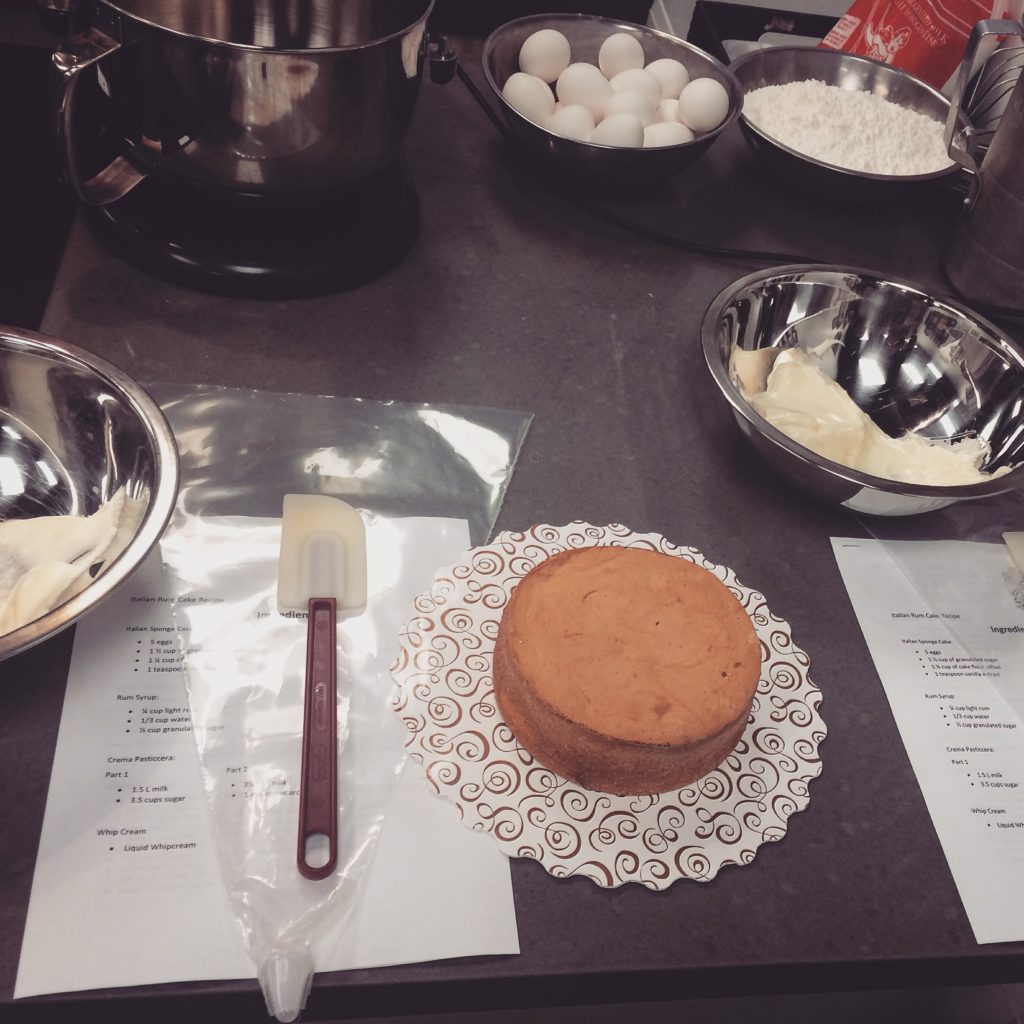 If you've never had an Italian rum cake before, it is a cake made with three layers of sponge (similar to an angel food cake but made with egg yolks) that are soaked with a rum flavored syrup, filled with layers of chocolate and vanilla crema pasticciera, iced with whipped cream and adorned with crushed peanuts or sliced almonds.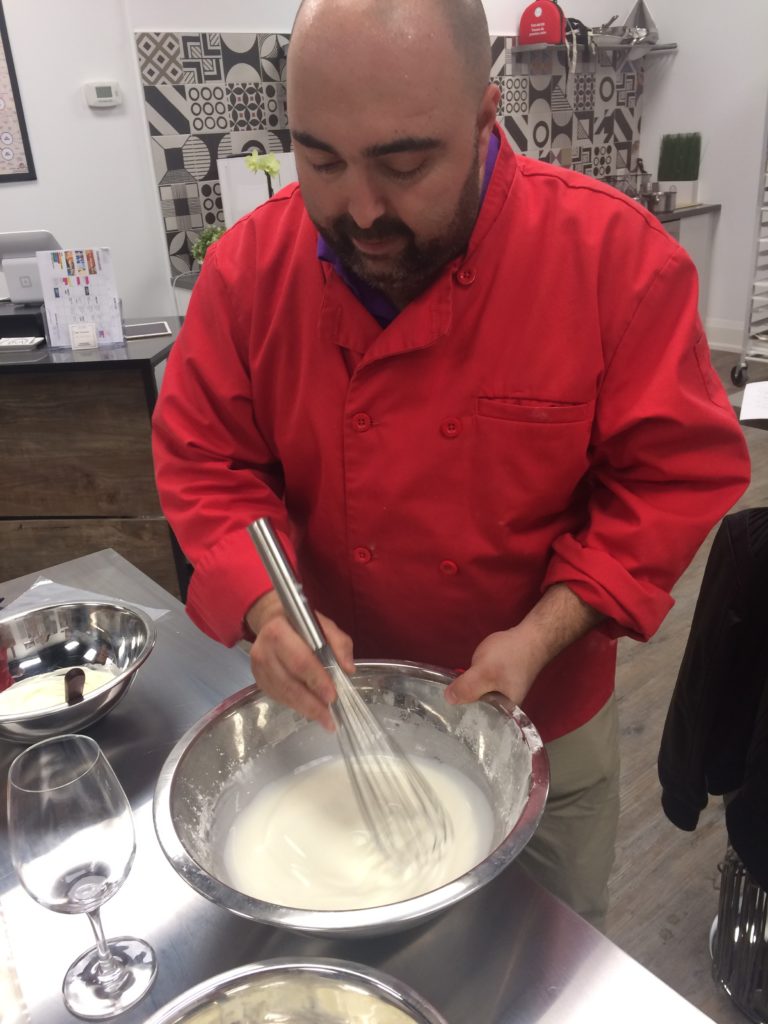 It is one of my favorite cakes yet the only one for some reason that I had never attempted to make in all my years of baking.  Thanks to friend and pastry chef Anthony Macri, I can now cross that cake off my list.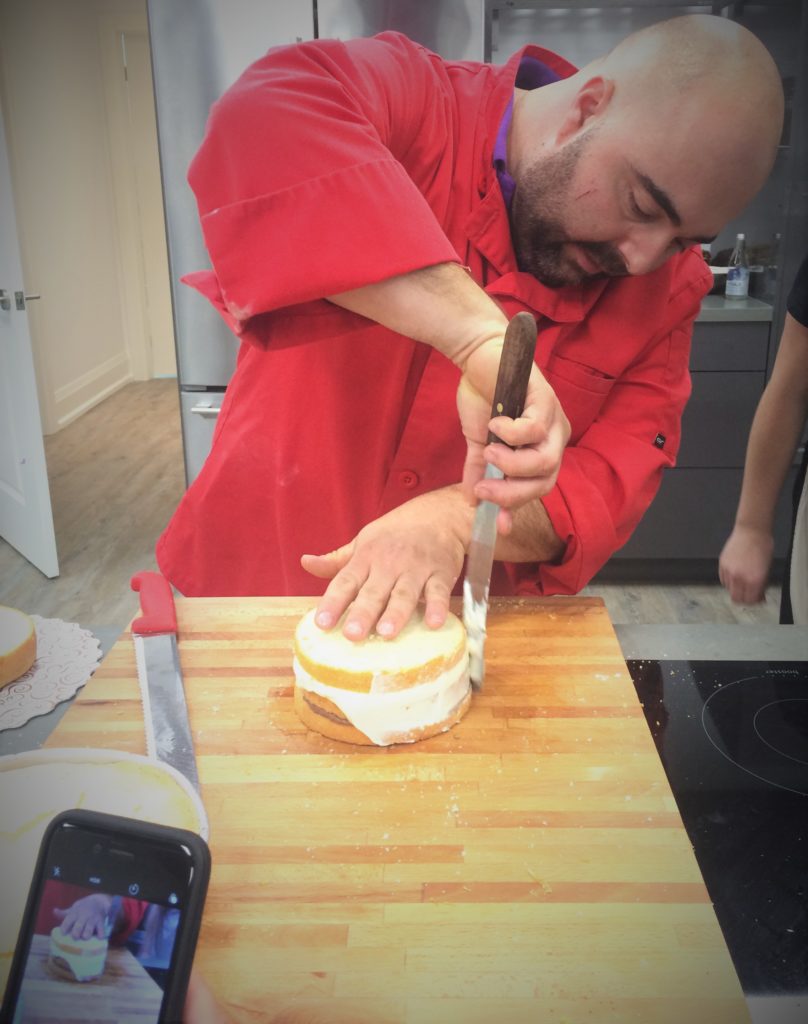 Anthony who is the owner of Sweet Boutique (a well-known Italian pastry shop in Woodbridge) imparted his knowledge and shared his recipe in a recent baking class (rum cake being just one in a series of classes being offered). Equipped with only my appetite for this saccharine schooling I joined a class along with 14 others for a truly sweet lesson. Anthony demonstrated each step in preparing the rum syrup, the sponge cake and the pastry cream, which was then followed by assembly and decoration. All this while sipping on a glass of sparkling moscato, and laughing at the pastry chef's anecdotes and stories (many of which incorporated a phrase or two in Calabrese dialect).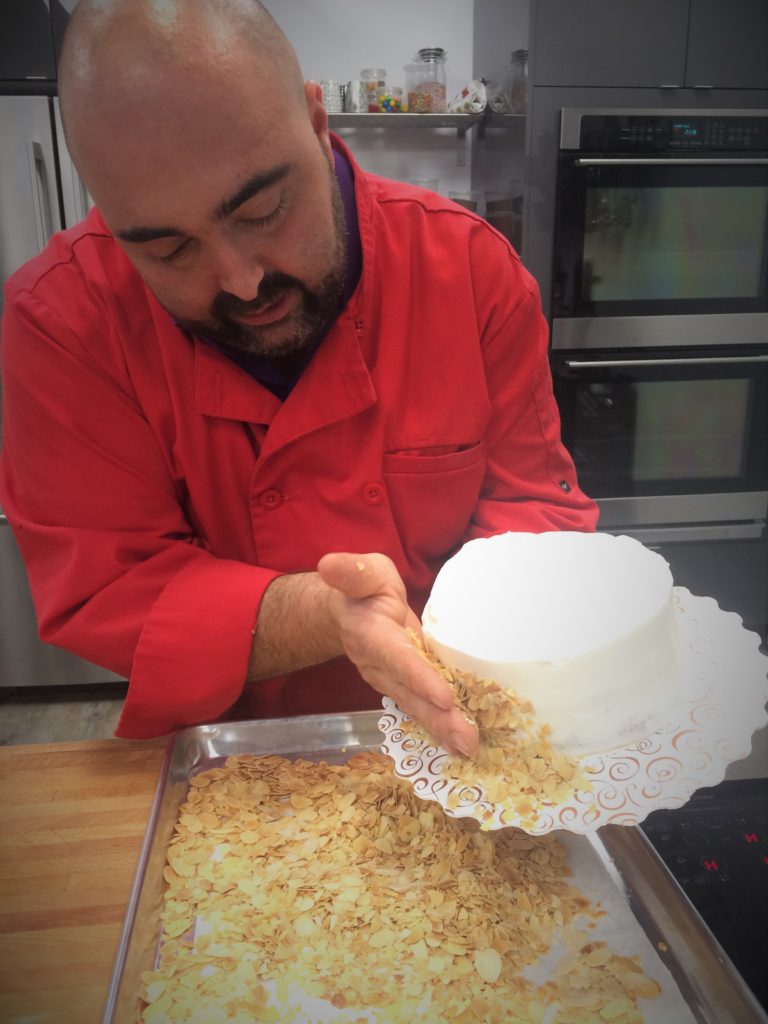 I left the class not only with my own rum cake to take home and enjoy but the knowledge needed to now be able to make it myself and had the opportunity to do so under the instruction of one of the best in the business.  That is a truly sweet thing.  Buon Appetito!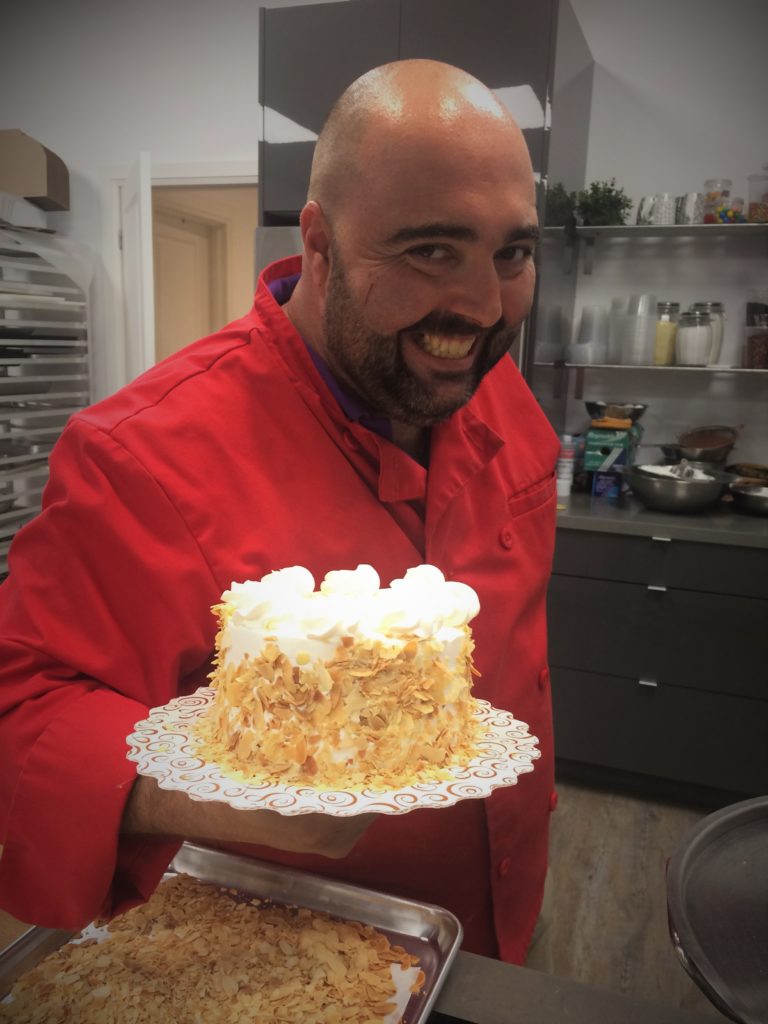 For information on upcoming classes be sure to visit their website.