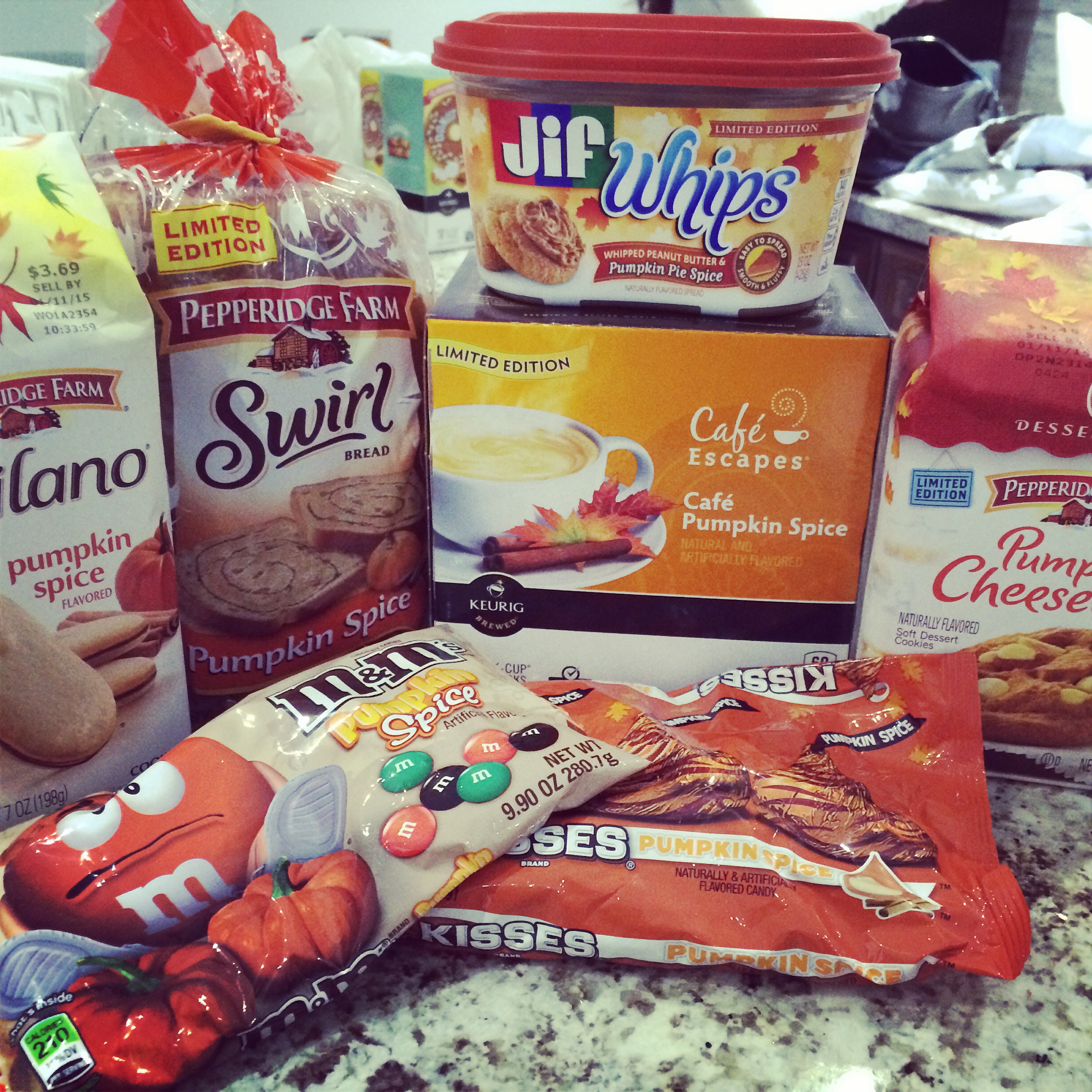 While I consider myself to be a summer girl and wish that the bright skies, warm weather, and sun-kissed glows of the season could last forever, there are certain elements of the autumnal equinox that appeal to my senses.  The gloriously colorful palette gifted to us by Mother Nature; the opportunity to gather with loved ones and give thanks; and the unmistakable flavors of the season.  A sweet and fragrant blend known as pumpkin spice.
Starbucks may have elevated the status of the blend when they first introduced their now famous latte ten years ago, however, any baker can tell you that pumpkin spice has been around for centuries. The aromatic combination of cinnamon, ginger, nutmeg, cloves and allspice has always been a familiar and comforting one to me.  I (and many of those in my foodie circles) may adore pumpkin spice, but as it turns out, here in Canada, the autumnal flavor profile is not as predominant as it with our counterparts in the US.  In fact, research from product testers for companies such as Kraft (who offer up an amazing array of pumpkin spice products in the States) have found that the food trend is not as popular here in the great white North.
So what is a girl to do? The answer, partner with my like-minded sister, fill up the tank and take a trip across the border in pursuit of pumpkin.  With passports in hand and fuelled by a pumpkin spice latte we headed due south along our pumpkin path.  A very worth trip that produced the following provisions: Dunkin Donuts pumpkin spice coffee; pumpkin spice M & M's; pumpkin spice Hershey kisses; pumpkin spice Milano cookies, pumpkin cheesecake cookies, and pumpkin spice swirl bread from Pepperidge Farms; and last but not least Jiff whipped pumpkin spice peanut butter (which we were so excited to try that right there in our vehicle we made ourselves a sandwich and picnicked on the dashboard).
The pumpkin palooza however did not end there as I was inspired to experiment with my findings and create my own seasonal sweet (pumpkin chip cookies),taking my passion for all things pumpkin to the next level. Buon Appetito!
Pumpkin Chip Cookies
1 cup softened butter
1 cup packed brown sugar
1/2 cup granulated sugar
2 eggs
1 1/2 tsp vanilla extract
2 cups all-purpose flour
1 tsp baking soda
1/2 tsp salt
2 cups chopped pumpkin spice Hershey kisses
1 cup pumpkin spice M&M's
Directions:
Heat oven to 375°F
In large bowl, beat softened butter, brown sugar and granulated sugar until fluffy. Beat in eggs and vanilla until creamy. In medium bowl, mix together flour, baking soda and salt. Gradually blend into creamed mixture. Stir in Hershey kisses and M&M's then drop from a small spoon or scoop onto a cookie sheet lined with parchment paper. Bake 10 to 12 minutes until golden brown.
Makes about 4 dozen cookies.