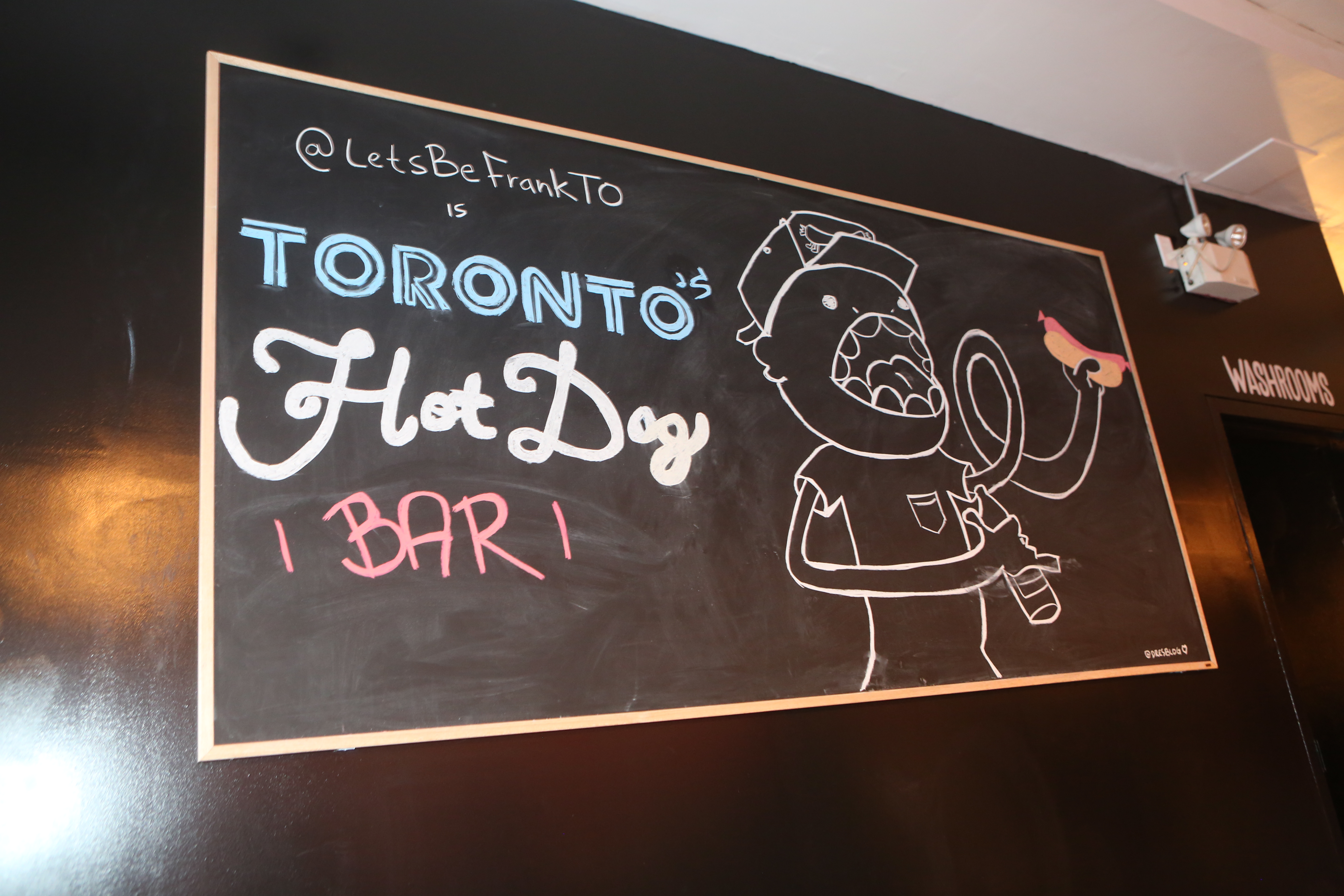 Let's Be Frank About Hot Dogs
There are certain foods that seem to naturally lend themselves to culinary creativity; things like pizza and pasta have often fallen into that category.  I would've never thought that mouth-watering masterpieces could come from a simple sausage until my recent experience at Let's Be Frank Toronto's Hot Dog Bar.
The brainchild of Christa Muio, Julie Ford and Simon Colyer, this trio has elated the frank from a humble hot dog to an haute dog.  And while the food may be elevated the atmosphere is completely fun and casual; the type of place where people can hang out while enjoying great food and, because this is a licensed establishment, great drinks as well.  Their approach to taking a hot dog spin on traditional bar food is what differentiates them from other restaurants featuring red-hots.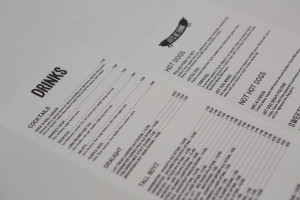 Their menu boasts 13 different lip smacking links ranging from the naked dog (a classic hotdog on a bun which can then be topped with condiments ranging from standards like ketchup and mustard to extras like pulled pork, Dine Alone Foods barbecue sauces and kimchi); to their signature Tijuana Danger Dog (a wiener wrapped in 2 pieces of bacon then deep friend and topped with aged cheddar and spicy salsa verde); to their Hot Dog Wings (hot dog bites, breaded, fried and tossed in buffalo sauce and served with carrots, celery and blue cheese or ranch sauce).  There is further flavor experimentation with the special weekly feature dog and restaurant goers are encouraged to make their suggestions.
The franks they serve up are none other than Nathan's Famous, which won out over other brands in private taste tests.  They are also available in 3 different sizes: 3.5" sliders (which are also great for little fingers and appetites), 6" regulars and the 8" big dogs which can be enjoyed in a bun, on a bed of fries, or on a romaine leaf.  Vegetarian appetites are also satiated by veggie wieners.
To complement the delectable dogs on the menu are: fries (regular along with chili and cheese); various poutine options (including a hot dog gravy poutine); mac and cheese; coleslaw; and Caesar salad.  There are even a couple of options for those with a sweet tooth.
The bill of fare at my recent tasting included:  the Pulled Pork Po' Boy (a grilled frank topped with juicy pulled pork, tangy homemade coleslaw, bbq sauce and hickory sticks); the Katsu Dog (a panko coated deep-fried frank, wasabi mayo, katsu sauce and green onion); Mac and Cheese (macaroni in a creamy, sharp cheese sauce topped with bacon bits and bbq sauce); the Corn Dog (a frank dipped in special recipe corn batter, fried to perfection and served on a stick, drizzled with bbq sauce); the Hot Dog Gravy Poutine (crispy Yukon gold fries topped with cheese curds and their signature hot dog gravy); the Hot Dog Wings; and to end off on a sweet note the Ivana Banana (deep-fried banana served with peanut butter, Nutella and jelly).  Each bite was textural and flavorful and most of all delectable.  Quite frankly, I really enjoyed the experience and will definitely be returning (and who knows maybe I'll come up with a hot dog concoction of my own).  Buon Appetito!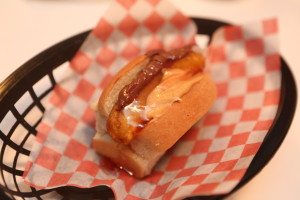 Photography by: Vanessa Galle Photography and Design Inc.
For information on Let's Be Frank visit: Let's Be Frank