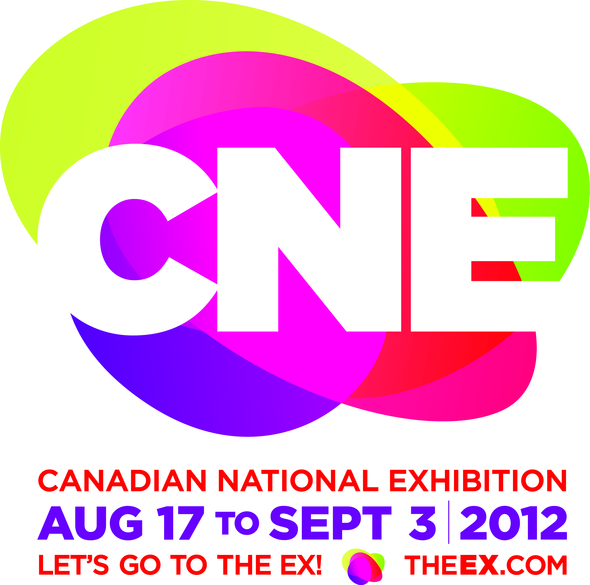 The Canadian National Exhibition, the eighteen day, summer fair that has been highly anticipated by young and old alike for 135 years. Kicking off in mid-August on Toronto's waterfront, this yearly carnival attracts millions of visitors and is considered Canada's largest annual fair.  The "Ex" as it has come to be known has certainly  evolved from its humble beginnings as a showcase for agriculture and technology to an extraordinary festival of amusements, entertainment, shopping and last but not least food.  It is precisely this component which draws me back year over year.  The cost of admission, is a ticket to merriment for my mouth.
While some may wait with baited breath for announcements such as first round draft picks for sporting teams, or award nominations for the Oscars, I eagerly await the list of must-try foods each year at the CNE. It is a list that includes some of the most amazing and outrageous offerings on both the sweet and savory ends of the satiating spectrum.  Over the years that list has included things like the donut burger, Nutella fries, deep fried Mars bars and the bacon milkshake just to name a few.  Admittedly some have more taste bud appeal than others, but they all score points for creativity and originality.  This year's list of indulgences spread out between the famed food building and throughout the fairgrounds included: thanksgiving waffles, cocoa infused fried chicken, butter coffee, s'more bao, Elvis grilled cheese, spicy peanut butter sriracha rolls, liquid nitrogen gelato, a crowbar (croissant baked with a chocolate bar inside), a fun-ana (hybrid between corn dog and funnel cake) and bacon wrapped corn.  Not to mention the return of Food Truck Frenzy featuring a convoy of 19 trucks parked for palette pleasing service, just inside the princess gates.
The Ex has become a foodie fiesta that is mandatory part of my summer plans. This year, in addition to favorites like Tiny Toms donuts, BeaverTails, waffle ice-cream sandwiches, corndogs, snow cones and poutine, my gluttonous group and I enjoyed some of the following as our midway munchies: fried ravioli with marinara sauce, polenta fries with garlic mayo, fish and chips, schnitzel sandwiches, a baked sweet potato loaded with pecans, marshmallow and brown sugar, chicken and waffles and the epic Thanksgiving waffle and apple pie milkshake.  Hands down the combination of our favorite holiday dinner made up of a milkshake and a waffle was our top pick.  The delectable combination created by Fran's Diner consisted of roast turkey, cranberries and gravy, sandwiched between a fluffy, stuffing waffle, which could only be washed down with a slice of apple pie blended into the perfect creamy milkshake.  Once again, the taste experience at the CNE did not disappoint, making my case for eating at The Ex year after year, ever stronger.  Buon Appetito!