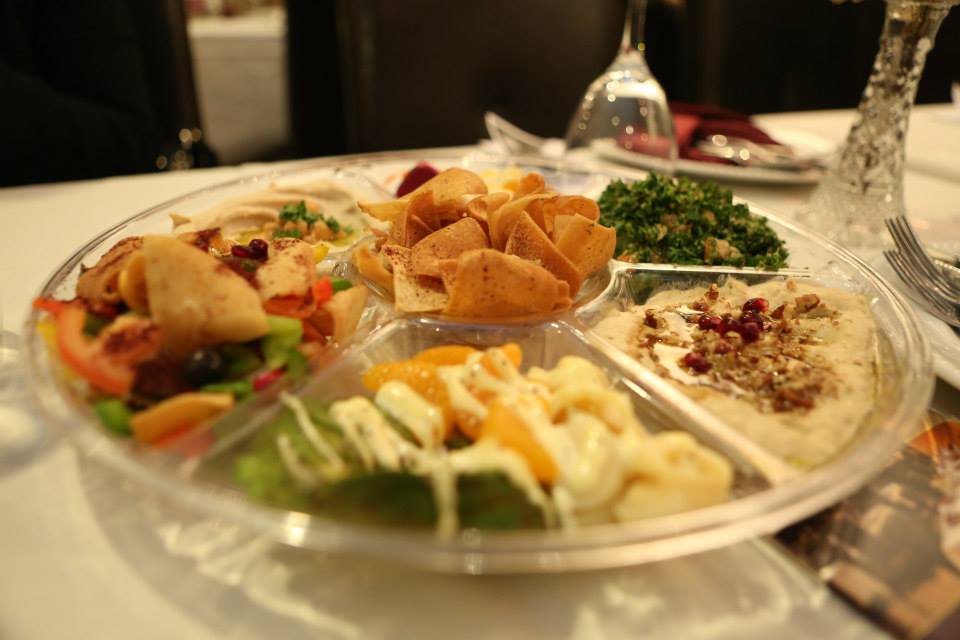 Levant: Rising to the Occasion
Levant, from the Latin "levare" meaning rising, as in the point where the sun rises. It was a term coined in the 1400's denoting the Mediterranean lands east of Italy, or the region otherwise described as "the crossroads of western Asia, the eastern Mediterranean and northeast Africa". Levant is also the name of a wonderful family run establishment in Vaughan that brings the authentic flavors of its namesake region to life.
Serving up the finest ethnic Mediterranean Northeast African cuisine was definite cause for celebration marking their first monumental year in business. Pride and tradition came together in a wonderful culmination of festivity as officials, family and friends gathered around tables brimming with a flavorful and colorful celebratory feast. Guests at this anniversary party had their taste buds completely tantalized by an infusion of cultural cooking styles.
Glasses of fragrant Tmir hindi (tamarind tea) and sparkling rose leaf were raised in cheer as a vibrant assortment of salads and appetizers were offered up at the beginning of the evening. A multicolored platter of tangy tabouleh (fine chopped parsley, tomatoes, green onions and burgle with lemon and olive oil dressing), creamy avocado salad, bright mango and beet salad, velvety hummus, crunchy fattoush (diced cucumbers, tomatoes, green peppers, radish and toasted pita) and lush Mtabal (eggplants and tahini mixed with lemon and garlic) was an incredibly inviting starter.
The delicious revelry continued with a tantalizing chicken tagine. Slow roasted chicken breast mixed with chickpeas served directly from the earthenware pot in which it is cooked and spooned over fluffy couscous. Following that, succulent seasoned quail served with freekeh (green wheat) and a mouthwatering Ma'alobeh (meaning upside down), rice cooked with eggplant and lamb in a deep vessel and then flipped upside down onto the plate.  Rounding out the banquet, Mansaff (lamb cooked in dry yogurt) and Lahmah mhamara (slow-roasted seasoned lamb served with rice topped with ground beef and nuts).
The proprietors of Levant served up their savoury comfort food in a complete feast for the senses demonstrating their commitment to providing their patrons, with delicious and remarkable food, paired with impeccable service. They have succeeded in impressing the guests who have walked through their door over the past year, and based on the satiated celebrants, will continue to do so for many years to come.  Buon Appetito!
For photo highlights visit:
www.facebook.com/media/set/
For more information on Levant visit:
www.levantrestaurant.ca
Photos courtesy of:
vanessagalle.com