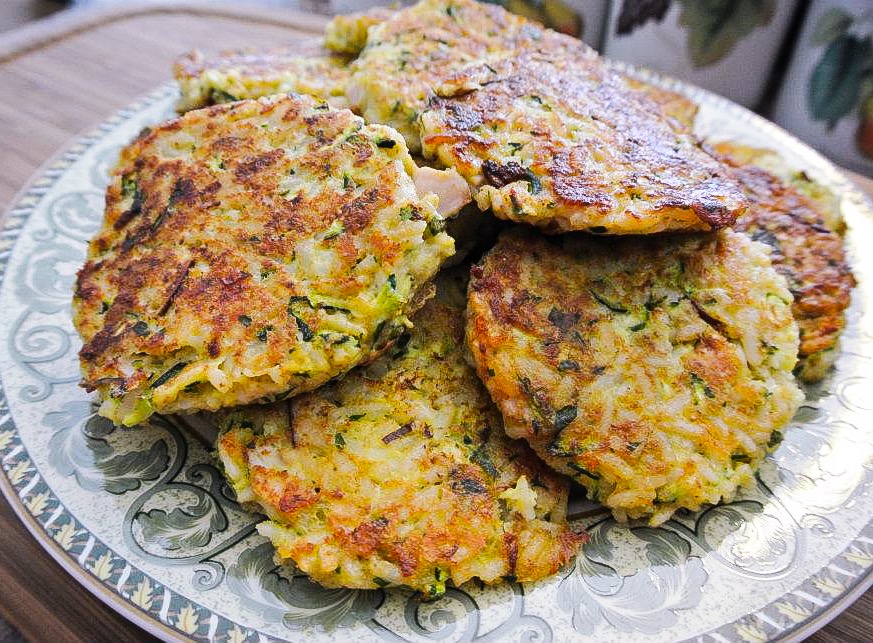 You've planned, shopped and prepped to execute the perfect meal, whether for a formal dinner party to celebrate a special occasion or holiday, or a weeknight family meal. After said meals, there is sometimes and extra serving or two that remains, gets packed up in a reseal able container and banished to the depths of refrigerator, lost and forgotten until garbage day. An all too tragic end to what was once a glorious plating. This sad fate however is a rarity in my kitchen for two specific reasons: the first that I absolutely hate to waste food; and second, the creative challenge that leftovers offer.
There is nothing wrong with a simple reheat the following day, but being able to give those bits and bites an additional fifteen minutes of fame, is greater still. Certain foods naturally lend themselves to specific reincarnations: day old or stale bread gets a facelift as toasted crostini or bruschetta, chopped into croutons for salad or ground into seasoned breadcrumbs which are in turn used in a myriad of ways. Sunday's roast chicken (or that Thanksgiving turkey) gets diced into salad, sliced and used as pizza topping or tossed into a plate of pasta along with pesto and even those leftover roast vegetables, not to mention that its carcass makes a great base for a flavorful broth. Those straggler strands of spaghetti are combined with a beaten egg and a good amount of parmigiana and fried up as a pasta frittata. These are a few reinventions for several supper staples but the possibilities are endless when creativity and cooking prowess are combined.
Leftover grilled sausage and roasted red peppers are married quite nicely with caramelized onions, goat cheese and eggs to create a colorful quiche; those vegetables used as an aromatic rack at the bottom of the roasting pan once pureed with the roast drippings and strained make a wonderful harvest soup that can be paired with those remaining slices of roast pork or poultry rolled into a wrap with cheese and sautéed pears. Making a stir fry or fajita filling is also a great use for those proteins; and if you've got stuffing still hanging around bind it with some egg and fry into little bites that once dipped into that last little bit of cranberry sauce make an incredible appetizer; and any leftover mashed potatoes make incredible croquettes. I will often make a large batch of risotto for the sole purpose of having leftovers which I can then roll into golden arancini or use as a filling for stuffed peppers.
The additional use for a surplus of steamed rice in my kitchen is frittelline di riso (rice patties), a concoction of my unconsumed rice that actually eared me a place among the pages of an Italian cookbook entitled "Amo La Cucina Calabrese". This recipe, like many others, was inspired by simply opening my refrigerator door. Inspiration struck when staring down a bowl of brown rice, zucchini and cold cuts (sliced turkey to be specific). I decided to grate the zucchini and finely chop the smoked turkey slices before adding them to the rice along with eggs, mozzarella, breadcrumbs, basil, parsley, salt and pepper. I shaped the mixture into patties and pan fried them a few minutes on each side until brown and crisp. A truly tasty revamp of remaining fare.
It is said that you don't get a second chance to make a first impression, however my love of leftovers seems to dispute that old adage. In giving mealtime remnants a makeover, I have given them a second chance (and second helping). Buon Appetito!
Frittelline di Riso e Zucchine (Rice and Zucchini Patties)
200 gr steamed rice (white or brown)
50 gr breadcrumbs
50 gr grated parmigiano cheese
4 slices of smoke turkey (chopped)
340 gr mozzarella cut into cubes
2 eggs
1 small zucchini (grated)
Chopped fresh parsley and basil (optional)
Salt and pepper to taste
Cook the rice according to the package instructions and allow to cool. Once cooled combine in a bowl with the remaining ingredients. Take a handful of the mixture and form into a small patty. Continue to form patties and place on a flat surface lined with wax paper to prevent sticking. Heat olive in a medium sized fry pan (enough to coat the pan but not to deep fry) and cook the patties for a few minutes on each side until golden and crispy. The patties can be sprinkled with some additional parmigiano if desired and served with a salad for a light meal.