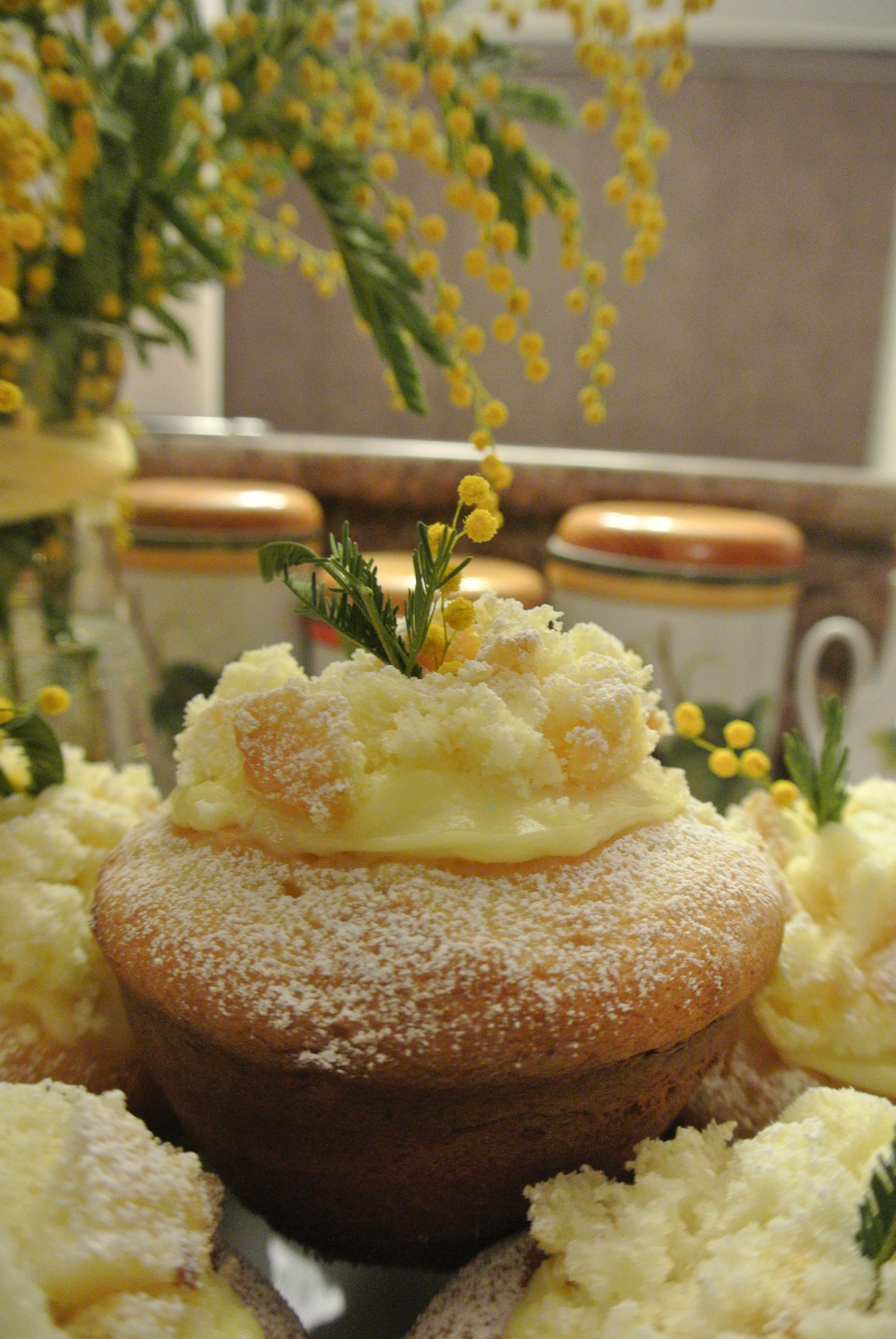 The mimosa, unmistakable symbol for the La Festa Della Donna, International Women's Day, celebrated on March 8th.  The tradition of distributing the bright yellow branch dates back to 1946, in Italy when the Unione Donna Italiana chose it to be the bloom representative of the March 8th Celebrations.  The success of the Mimosa as an emblem of Women's Day is due not only to the fact that it blossoms at this time of year, but also to its bright yellow color, a symbol of vitality and joy which represents the passage from death to life. In addition to this, despite its fragile look the Mimosa is, appropriately, very resilient! It has become a tradition that men will buy small sprigs of Mimosa which they will then offer to women as a sign of respect.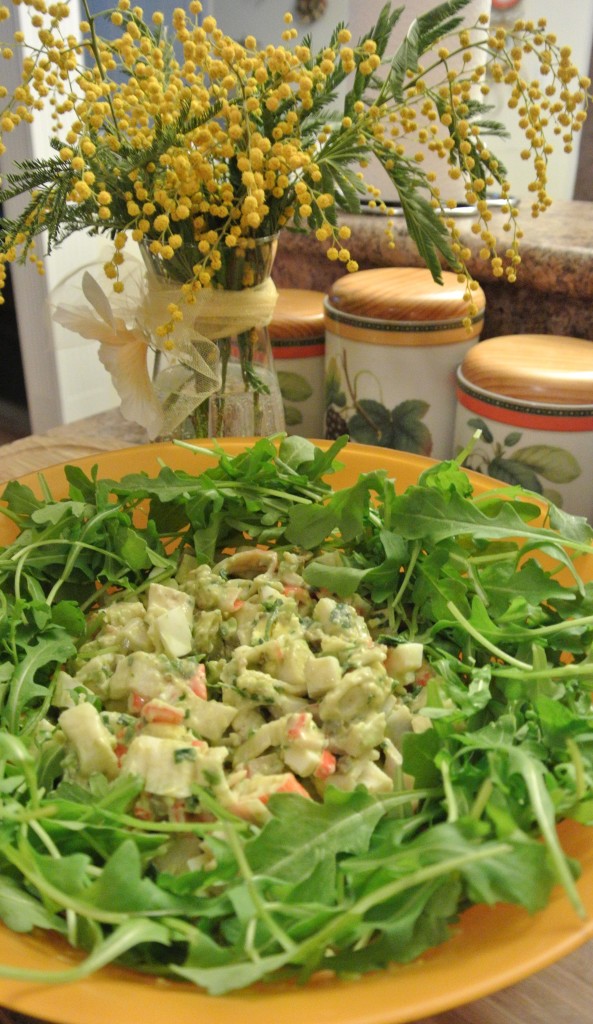 The mimosa has also been the inspiration for a myriad of menu options for this day of celebration from cocktails to confections.  As a female foodie, inspired by the yellow branches perched on my kitchen counter, I could not let the opportunity pass to prepare a festive feast to mark the occasion.  Varying shades of green and yellow infuse each dish mirroring the bright colors of the symbolic branch in my vegetarian bill of fare.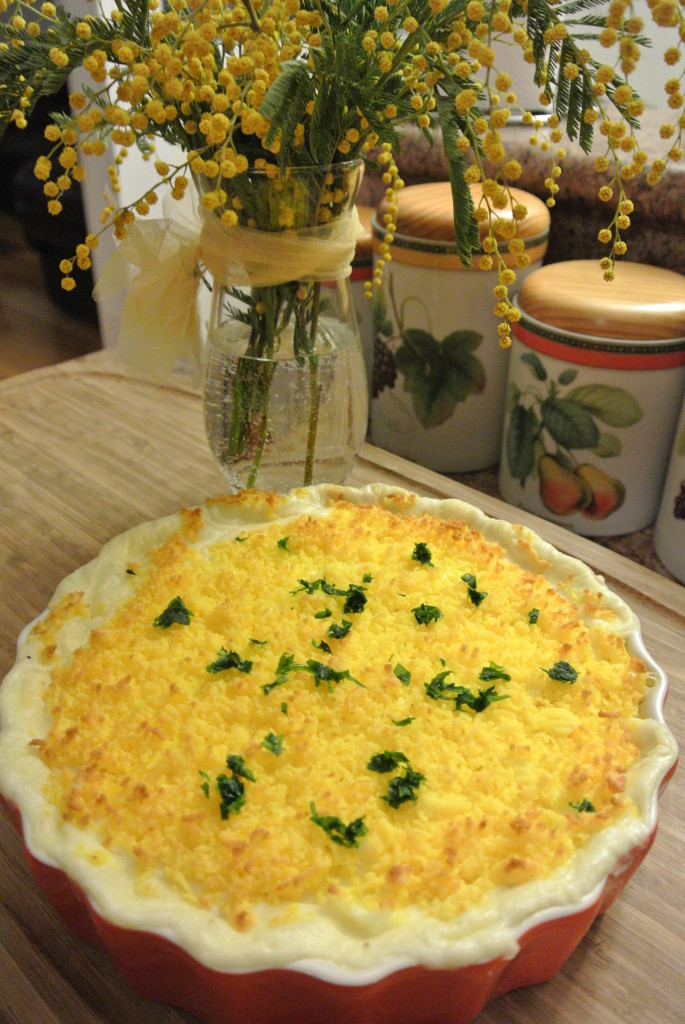 The mimosa menu begins with the reinvention of a classic French dish reinvented, rich and luscious Oeuf Mimosa (Eggs Mimosa), made by layering egg whites with a rich parmesan bechamel sauce, topping them with the buttery yolks before baking and topping off with chopped parsley.  To accompany the eggs two variations  of bright pizzette mimosa, the first, a white crust topped with herb infused olive oil, roasted asparagus, parmigiano and egg yolk;  the second topped with tomato sauce, fresh basil, mozzarella and corn.  As a side, stalks of asparagus dressed in a tangy Dijon vinaigrette and topped with crumbled egg yolks to produce Asparagus Mimosa; and to finish, a decadent crab, avocado and arugula mimosa salad dressed with avocado mayonnaise.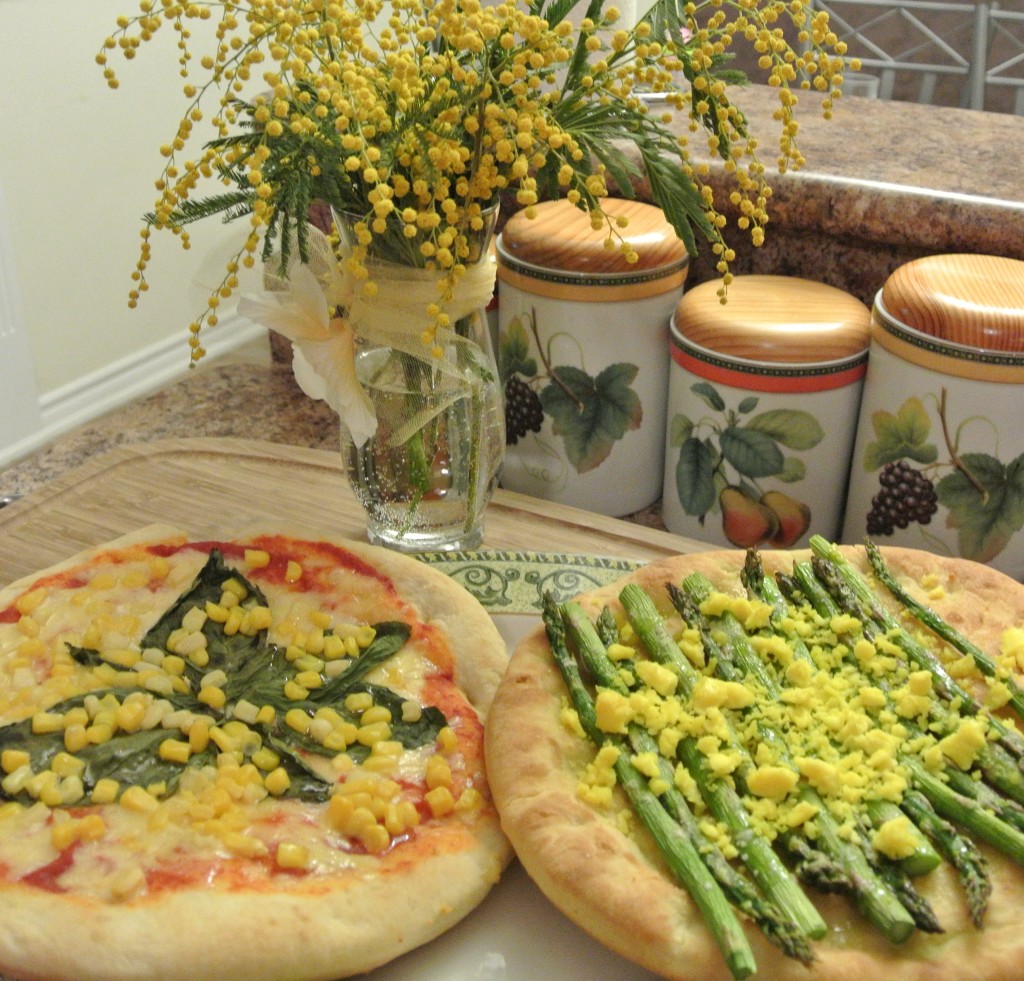 For dessert, indulgent mini orange and rosewater scented mimosa cakes lusciously filled with custard, and of course to wash it all down a sparkling and crisp mimosa cocktail.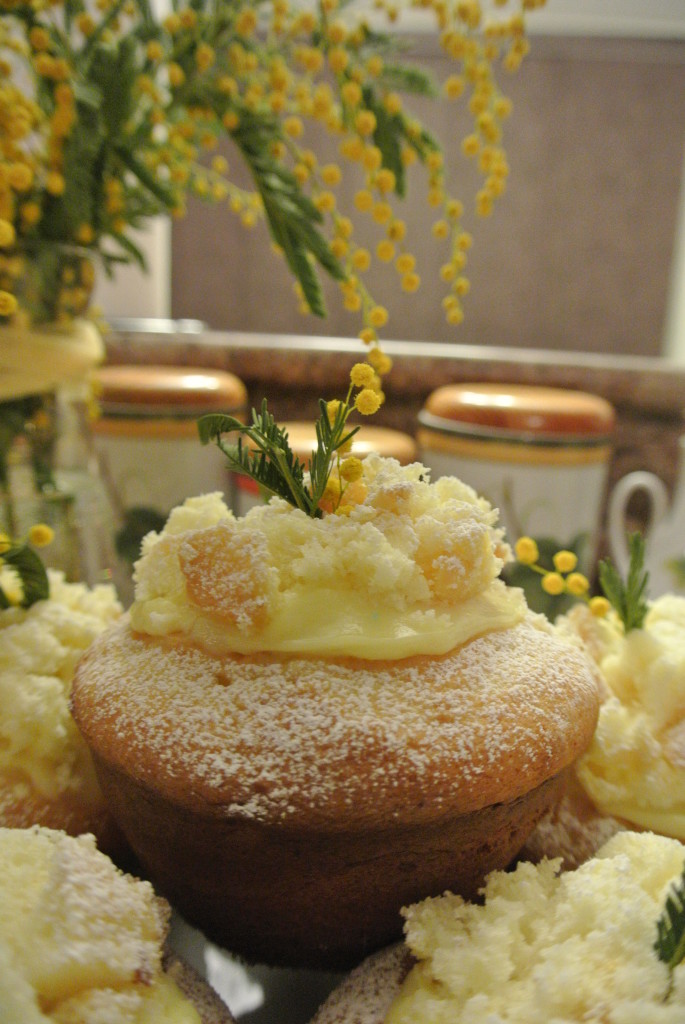 Not the most figure friendly meal I will admit but it's a celebratory dinner after all and from start to finish it was designed to be epicurean bliss, to honor the being that within her "has the strength, the patience and the passion to reach for the stars, to change the world"(Harriet Tubman).  Happy Women's Day and Buon Appetito!