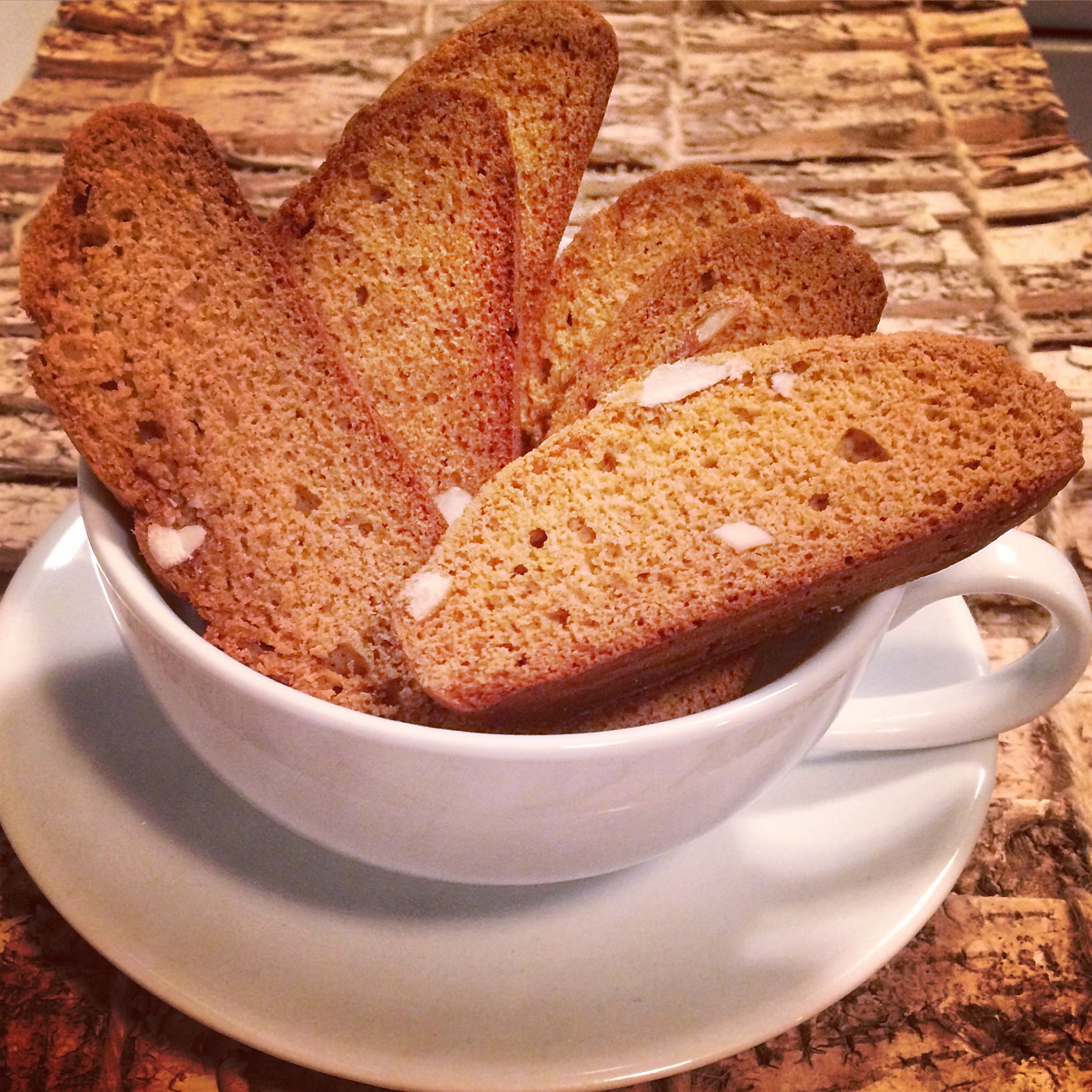 If you've ever visited a fair or festival in Italy you have likely seen city squares crowded with banchini (booths) with vendors selling their wares or religious articles, souvenirs and regional fare.  Among them you will typically find mastazzolari selling celebratory confections known as mastazzoli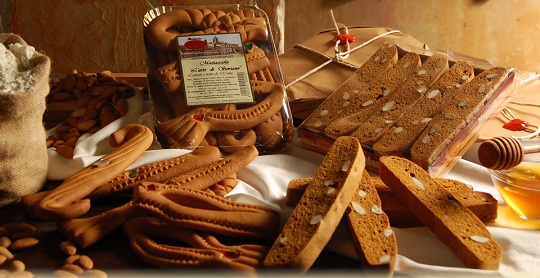 (image from www.italyspecials.com)
Mastazzoli, typical of Soriano Calabro (a town in the Calabrese province of Vibo Valentia) are among the region's oldest treats.  Many variants of this cookie can be found in various regions of Southern Italy bearing names like mostaccioli or nzuddi.   Made primarily with flour and honey, their roots are said to be Arabic.  The mastazzolu is an unleavened cookie that is baked until rock hard making it difficult to chew.  The intention is to suck on them slowly until they soften, which also allows for their aromatic flavorings of anise, cinnamon and cloves to come through.
The mastazzoli that are typically seen during periods of patronage, are rolled flat and formed into whimsical shapes (fish, horses, baskets, dolls etc.).  Artisans typically form them by hand using only a knife and their imagination for shaping; their inspiration drawn from myths, legends or even everyday life.  During times of formal courtship, mastazzoli makers would be asked to create their confections in heart shapes for young men paying their first official visits to their fiancés.
In addition to their intricate shaping they are decorated with hatch marks and tiny squares of colored foil creating a festival appeal.
While closely associated with times of festa, they can be enjoyed year round taking on the form of more traditional biscotti (baked into a log and then sliced).  The recipe has evolved to include the addition of leavening agents and embellishments such as sliced almonds and chocolate.
These fragrant and not overly sweet honey almond biscotti are a lovely accompaniment to coffee or tea and can easily be made at home. In either form they are a must-have bite of tradition and heritage in my home. Buon Appetito!
Mastazzoli Calabresi (Honey Almond Biscotti)
Yields approximately 5 Dozen Cookies
Ingredients:
3 eggs
3 cups of honey
3 tsp of baking soda
¼ cup of olive oil
1 tsp of cinnamon
½ tsp of cloves
Zest of 1 orange
10 cups of flour
1 cup of chopped almonds
Method:
Combine the eggs, honey and oil in the bowl of stand mixer and mix with the paddle attachment until well combined.  Once combined add in the orange zest.
Sift together the dry ingredients and slowly add in to the wet ingredients until a soft dough forms.
Stir in the chopped almonds then remove the dough from the bowl and place on a lightly floured surface.
Divide the dough into breadstick shapes (the size will depend on the size of cookie you wish to achieve; smaller breadsticks will produce smaller cookies).
Place the breadsticks on baking sheets lined with parchment paper several inches apart.
Bake in a preheated 350 degree oven until browned (20-25 minutes approximately).
Remove the cookies from the oven and allow cooling before proceeding to slice.
Place the sliced cookies onto the same baking sheets and bake for an additional 3-5 minutes per side.
Cool and enjoy.