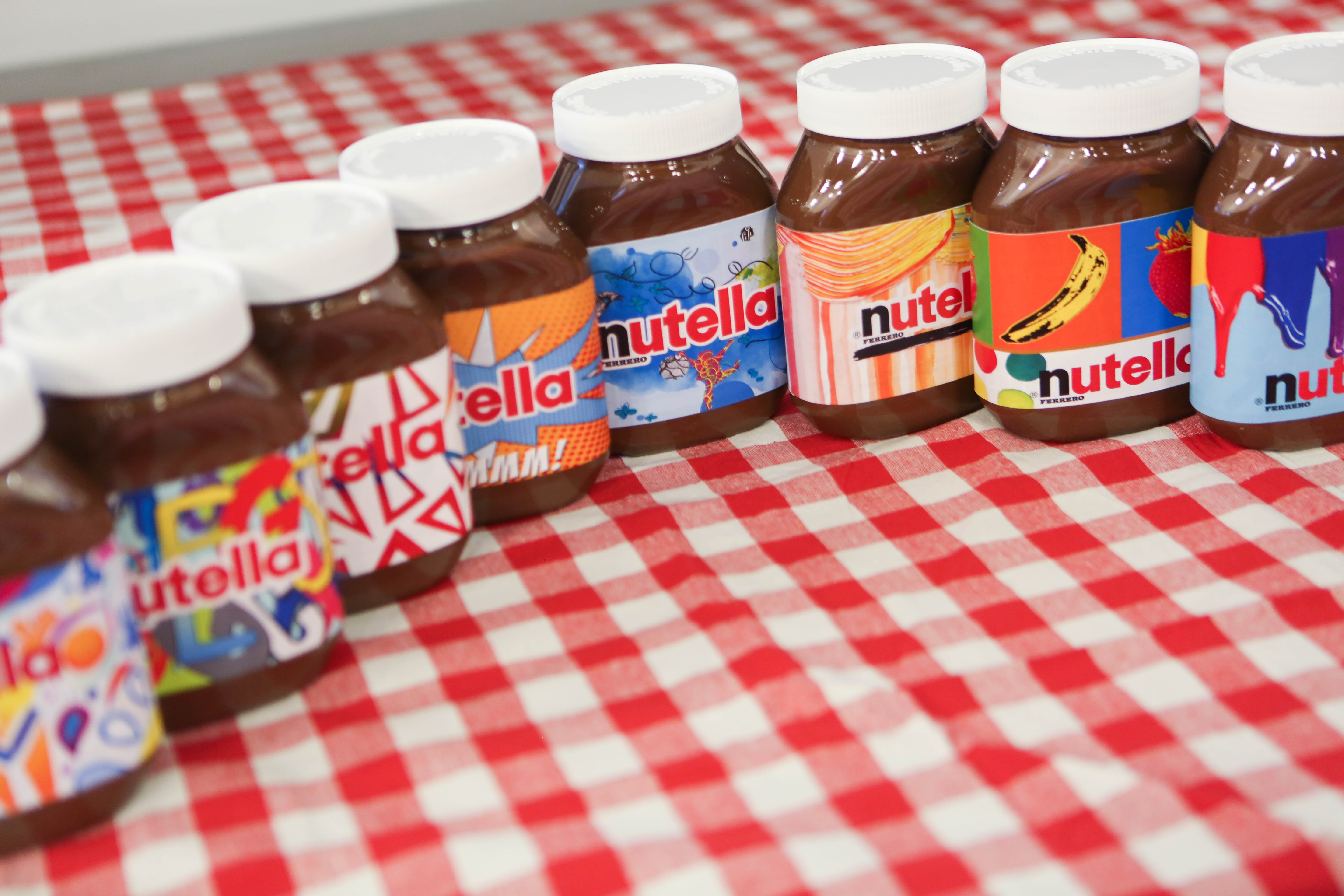 Painting On The Smiles at Nutella Face 2016
Themed the Art of Happiness this year's edition of Nutella Face, held at Façade Academy of the Arts, was definitely a masterpiece.  The overall aesthetic of the evening, an assemblage of Nutella lovers of all ages, along with culinary artists, putting their chocolate hazelnut showpieces on display. To kick off the evening, guests were greeted with gift bags containing jars of Nutella courtesy of Cataldi Fresh Markets.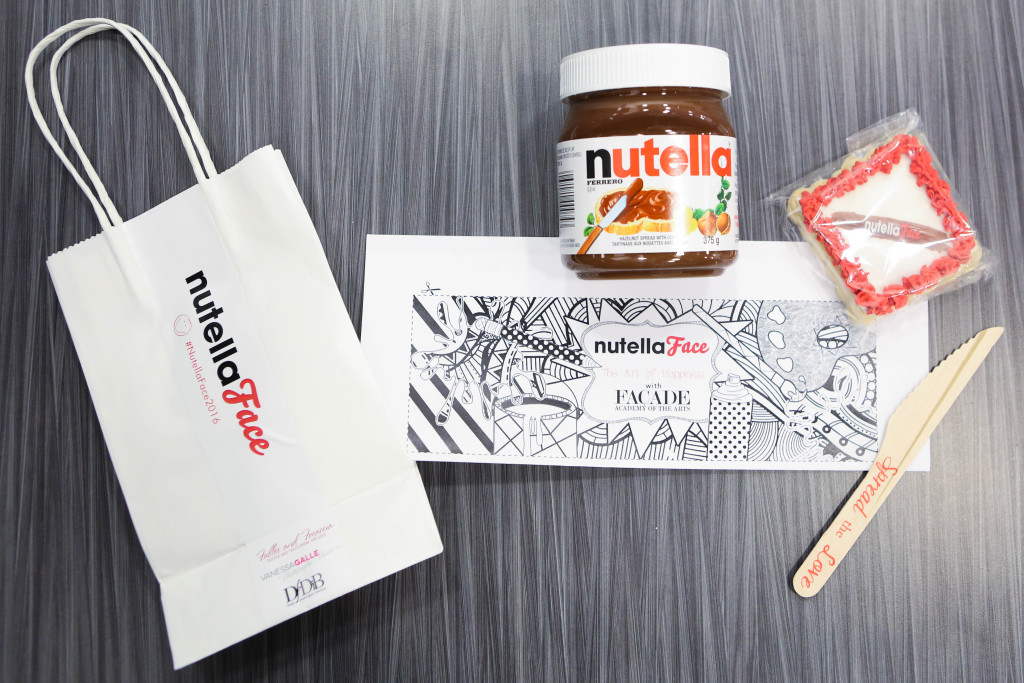 Guests were then treated to a gastronomic gallery showcasing Nutella in both sweet and savoury forms.  The taste buds of the attendees were tantalized by: savoury Nutella panzerottini with Nutella dipping sauce from That's Italian Ristorante; mini venison, Nutella and wild boar bacon meat pies from Wild Burger; caramelized banana and Nutella pizza along with Nutella bombolone from Porcello Cantina; pressed chicken, bacon and Nutella sandwiches from Brookelynn Bistro; Nutella Lasagna from Continental Noodles; and nut free Nutella from wellness chef and food director, Andrew Muto.  Creativity with the gianduia cream also stemmed from partygoers at the Nutella Creation Station, where sliced bread acted as a blank canvas upon which to design a chocolate hazelnut pièce de résistance using a multitude of toppings.
Patrons also had the opportunity to peruse an artful display of the 2016 Nutella Faces each accompanied by a jar of Nutella each bearing a unique and custom designed label created by Mina Spremulli, owner and creative director of Façade.  One of kind, color-in wraps for jars were also crafted for the occasion by Façade giving guests a chance to channel their inner-artist.
Part of the installation was the photo booth where guests made their prop selections, which included an oversized Nutella jar and cheerful chef (also created by Façade), then proceeded to put on their best Nutella Faces for their portraits.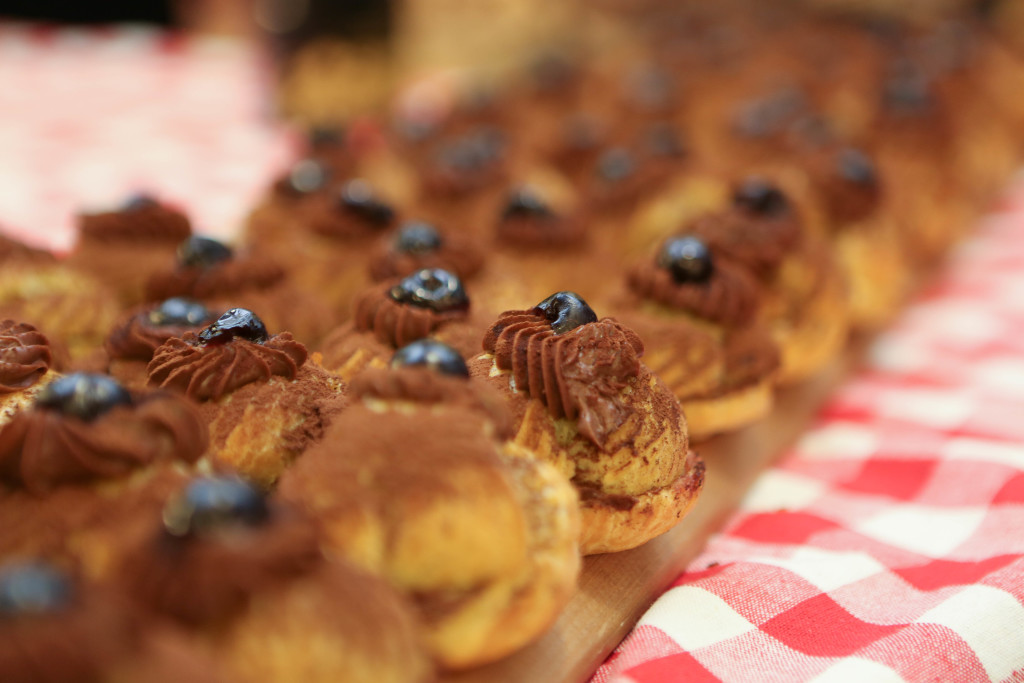 The evening's festivities concluded with prize draws where guests earned their tickets, by expressing the art of altruism, by making donations to the Vaughan Food Bank.  The entire composition of the evening was a masterwork truly illustrating the Art of Happiness. Buon Appetito! 
Event Organizers: Fables and Focaccia, Vanessa Galle Photography & Design Inc., and David f. Di Benedetto: Design, Creative & Art Direction
See all the event highlights in the Facebook Photo Gallery