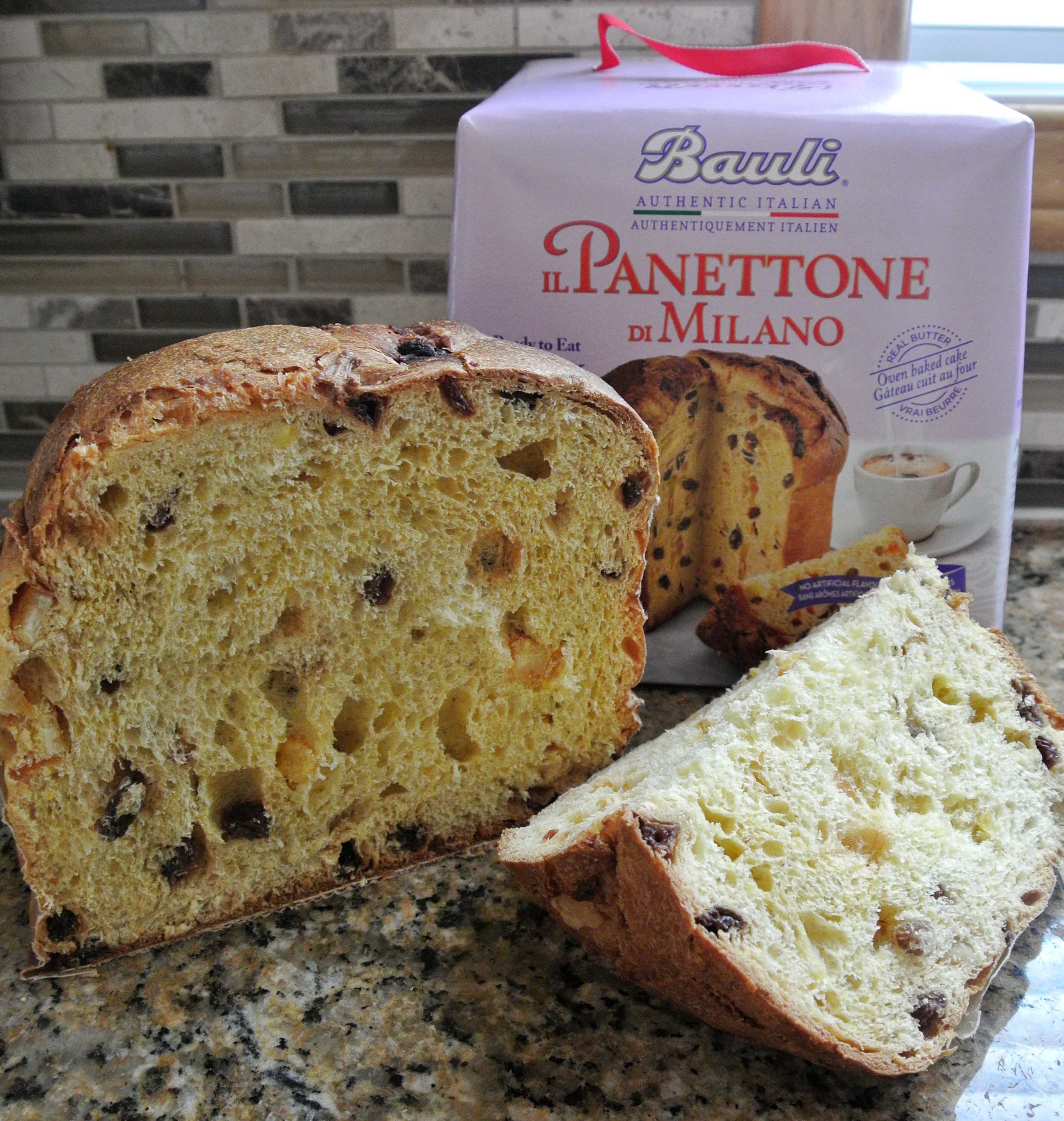 Panettone Panini with Bauli Canada
Panettone, a classic confection of the Christmas season.  For those who may be unfamiliar with the sweet loaf, it is an Italian festive staple.  Hailing from the northern city of Milan, its name Panettone translates to "big bread".  It is made of dough similar to sourdough that traditionally gets sweetened with candied orange peel, and raisins. It then undergoes a lengthy leavening and proofing process which gives the loaf it distinct and characteristic fluffiness.  This classic variety of panettone is just one of the many offerings by Bauli Canada for the holiday season.  While a buttery slice can be enjoyed as dessert accompanied by coffee or tea, it also has a savoury side.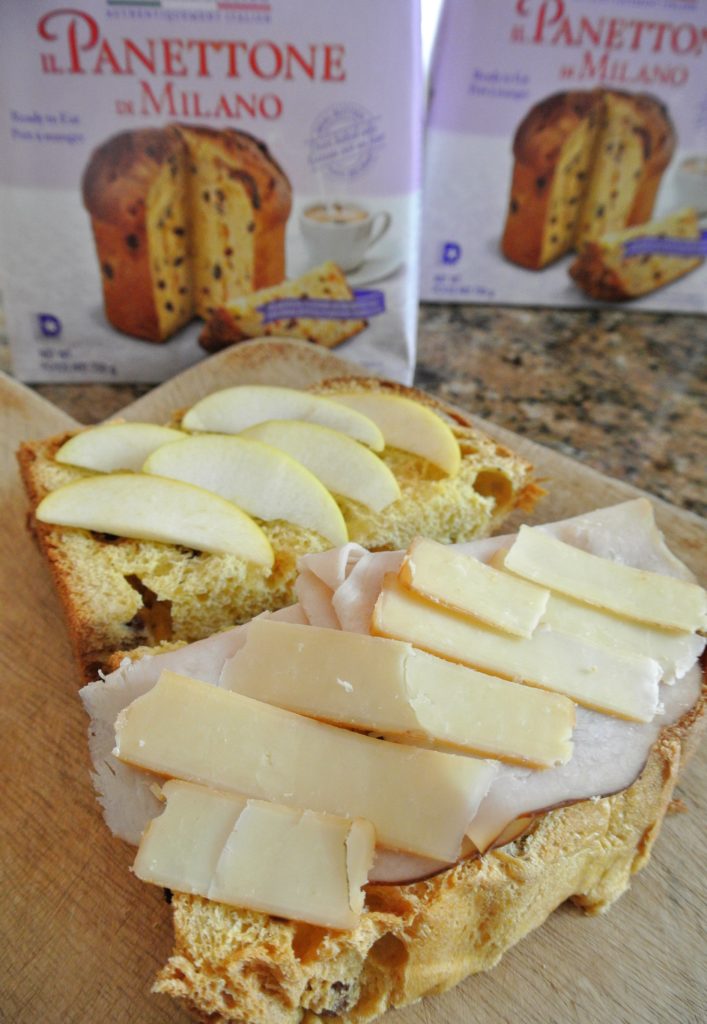 With a name that translates to large loaf, panettone, much like any other bread, makes a great sandwich, and the proof is in the press (the panini press that is). Using the Bauli Panettone di Milano (which is all-natural and made with sugar and eggs, sweet raisins and glazed orange peels and baked in its own cylindrical mold for a distinct and festive look.) I made a smoked cheddar, turkey and apple panini that would make a lovely addition to a holiday brunch.
So this holiday season think outside the box and experiment with tradition.  Buon Appetito!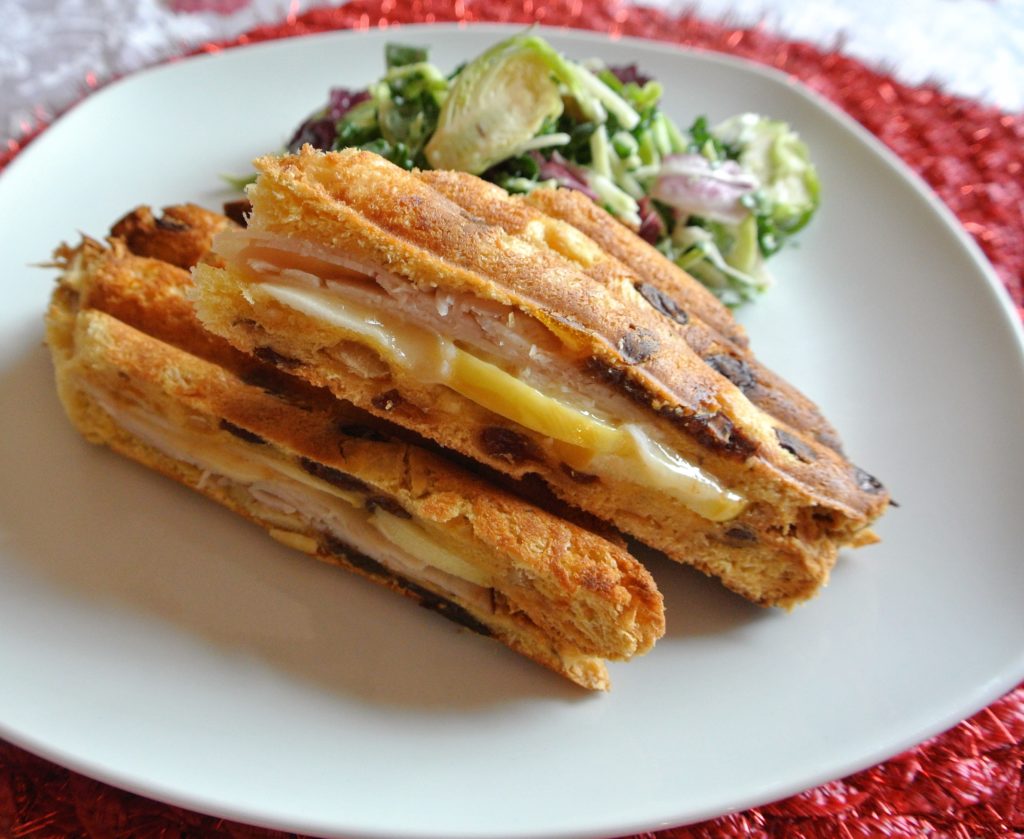 Panettone Panini
Ingredients:
1 thick slice Bauli Panettone Di Milano (cut in half)
2-3 slices roast turkey breast
2-3 slices smoked aged cheddar
2-3 apple slices (preferred apple)
Butter for toasting
Method:
Heat panini press according to instructions.
Halve a Bauli Panettone di Milano then cut a thick slice from the centre.  A thick slice is necessary as the loaf is quite soft and will be pressed down in the panini press.  Cut the slice in half to make a sandwich.
Layer the panettone slices with roast turkey, smoked cheddar and apple slices.
Butter the top and bottom of the sandwich and place in a panini press.
Allow to cook for 3-5 minutes (will depend on the type of press) until the sandwich has browned and the cheese has melted.
Remove from press, slice and enjoy.  For a complete brunch or lunch entrée serve the panettone panini with a salad on the side.
**Disclosure: I collaborated with Bauli Canada for this post