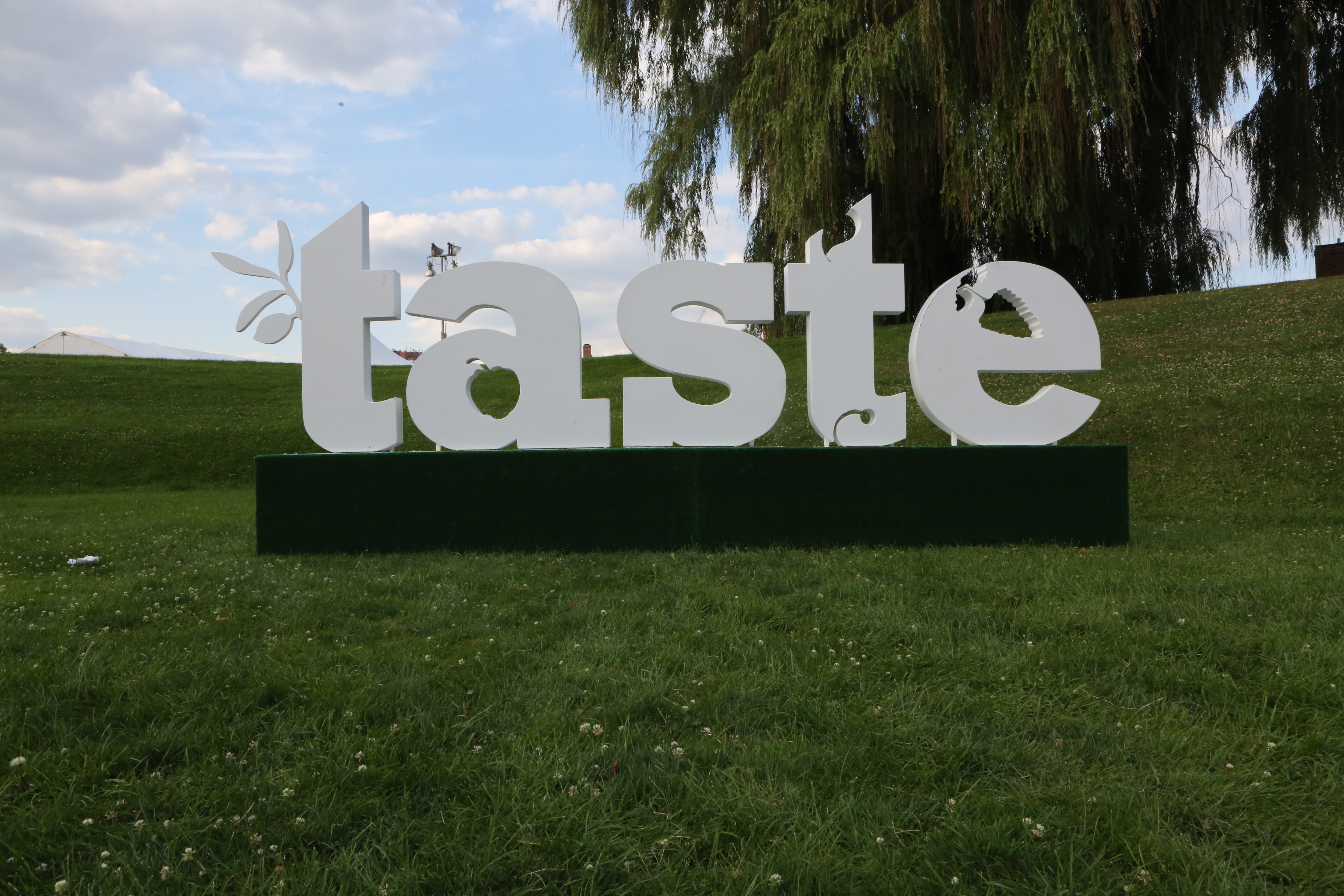 Plenty of Accounting for Taste at Toronto's Newest Food Festival
Start with a glorious summer weekend in July, add a historic setting where chefs from 14 of the city's greatest eateries are preparing mouthwatering menus, combined with interactive classes and food demos and a gourmet marketplace, and you have a winning recipe for an incredible new culinary festival; Taste of Toronto.
The four day foodie extravaganza held Old Fort York, followed in the footsteps of global counterparts in 22 other cities throughout the UK, Europe, the Middle East, Asia and Australia and made its much anticipated debut in North America, much to the delight of this food blogger.  What an amazing feast for the senses, the sights, smells, sounds and of course taste all brought together beautifully to create my idea of foodie heaven.  The event featured 50 sensational dishes created by Toronto's hottest chefs along with an abundance of appetizing bites and beverages from over 50 producers taking the taste buds and tummies of show goers on culinary adventure.  Other show highlights included the Metro Master Class which featured hands on, interactive cooking sessions alongside famed Toronto chefs as well live demonstrations in the Electrolux Taste Theater.  Wine experts offered tasting tips and sips in the Tasting Room and an endless of array of talent entertained the crowds at the music stage.
The crowing points in my eyes (and mouth) were delectable samples that I purchased with my crowns (the official dining currency of the Taste of Toronto) that included signature items from Splendido, Barque Smokehouse, El Caballito, The Harbord Room, The McEwan Group and Yours Truly, paired with sparkling wine of Alsace, crisp Canti Prosecco and a smooth Bohemian brew from Pilsner Urquell.
This gastronomic haven was truly a celebration of food which has me already saving the date on my calendar for next summer.  Buon Appetito!
For more information on Taste of Toronto visit: www.tasteoftoronto.com
For photo highlights from the show visit
https://www.facebook.com/media/set/?set=a.758255967575421.1073741865.164665903601100&type=3&uploaded=50
Photos courtesy of Vanessa Galle Photography