Preserving Memories is my Jam
To paraphrase the late Julia Child, people who love to eat and cook are always the best people.  More and more I find this to be true with some of the wonderful people I have made connections and formed bonds with.  This is particularly true in the case of my friend Joanna Sable.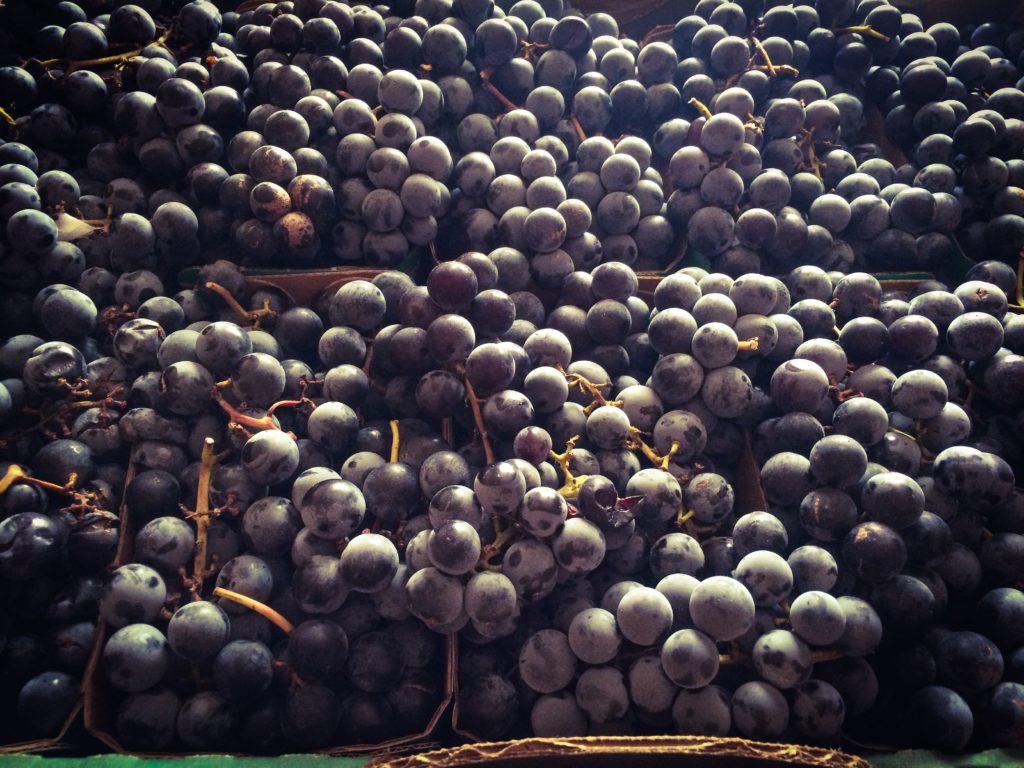 Hard to believe I only met her about a year ago, because of the impact she has made on my life, it honestly feels like a lifetime that we've been friends.  After much interaction on social media I had the pleasure to finally meet her in person at an event and we instantly connected.  A few weeks later I had the pleasure of being invited to her home for an awesome jam session where over the course of a few hours we shared coffee, baked goods and stories; and made three types of persimmon jam.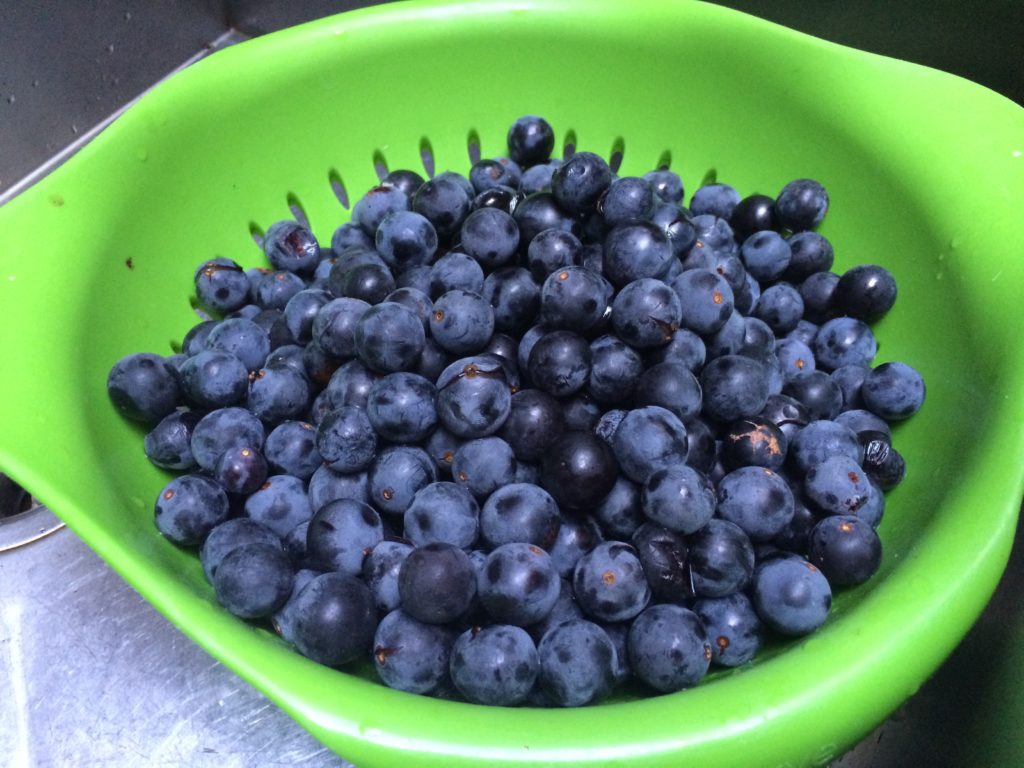 That day I told Joanna that I would jam with her anytime and I had the pleasure of doing just that, once again, a few weeks ago. This time around we had a grape time as we spent time preserving brilliant blue concord grapes.  This particular jam (which also happens to be the favorite of my twin daughters) is a true labor of love as it involves separating the fruit from its skin then reintroducing to produce the final incredible result; a purple preserve packing an incredible punch of flavor.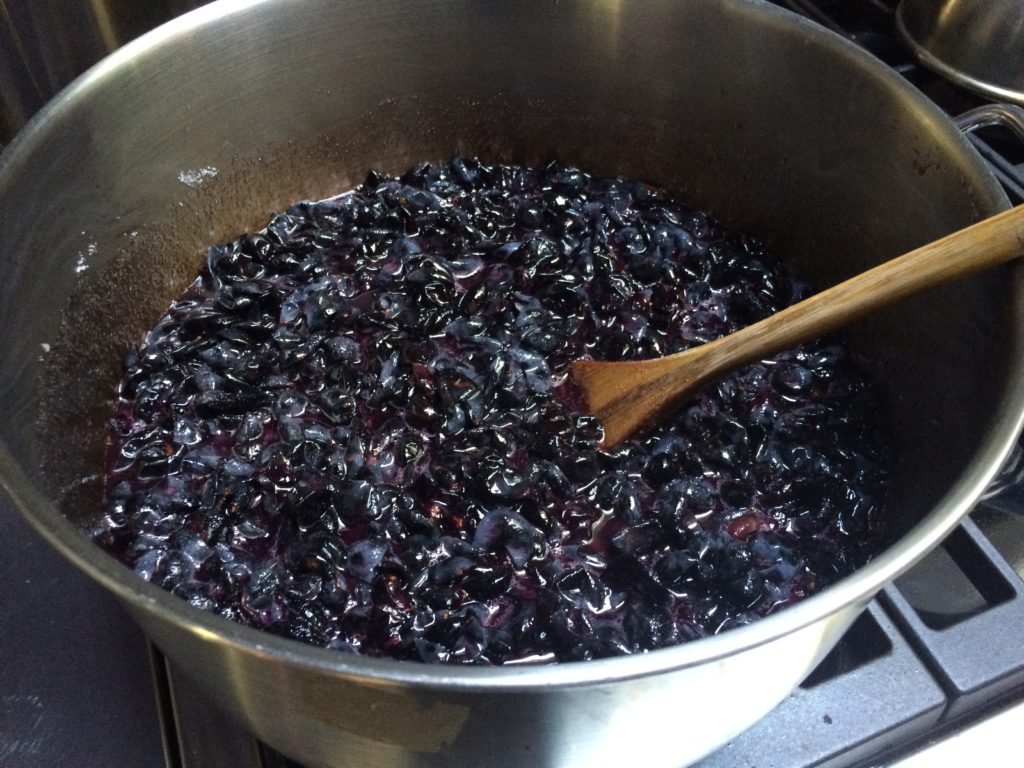 While the process was involved, it was yet another opportunity to spend time with a friend, not only preserving fruit, but memories as well. Food preservation was once vital to survival and women would gather in circles, where many hands could make light work as they say. After lending my extra set of hands to my dear friend I now feel that this was necessary not only for physical survival, but mental and emotional survival as well.  There is something quite cathartic and healing about coming together and sharing in this luscious type of labor, especially when you enjoy the literal fruits of it together.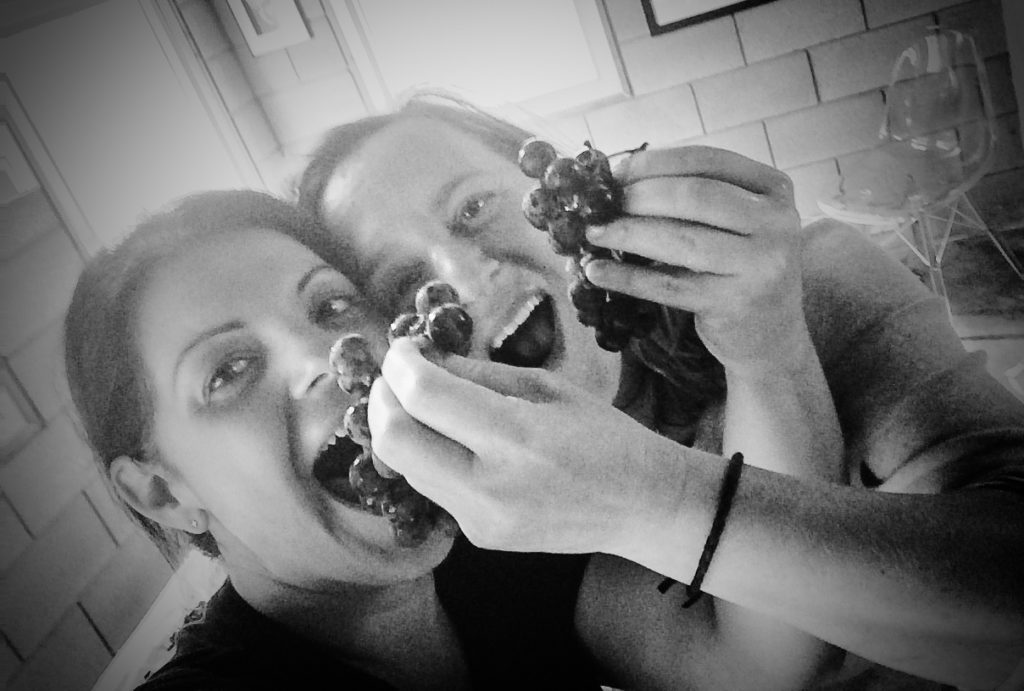 I am grateful to have met a woman who is passionate about taking this tradition that seems to have fallen by the wayside, and re-introducing it to the world as an art form. I look forward to preserving more memories with Joanna as we lay out our jam plan.  Buon Appetito!
Concord Grape Jam Method
The ingredient list is a short one, a 2:1 ratio of fruit to sugar and a squeeze of lemon juice just to balance out some of the sweetness.
The grapes were separated from their skins and then the pulp was cooked down into a pot to easily strain out the seeds.  Once strained the fruit was placed back into the pot where the skins, sugar and lemon juice were added.  The mixture was then simmered over medium to high heat for approximately an hour and half, stirring occasionally. You will know when the jam has thickened when you can draw a line in the back of wooden spoon.
Once thickened, take the hot mixture and ladle into glass jars (cleaning any drips from the jar) and seal.  The jars were then spread out about an inch apart to cool down and set.  We tested the seal by pressing on the lid of the jar (it should not flex up and down).