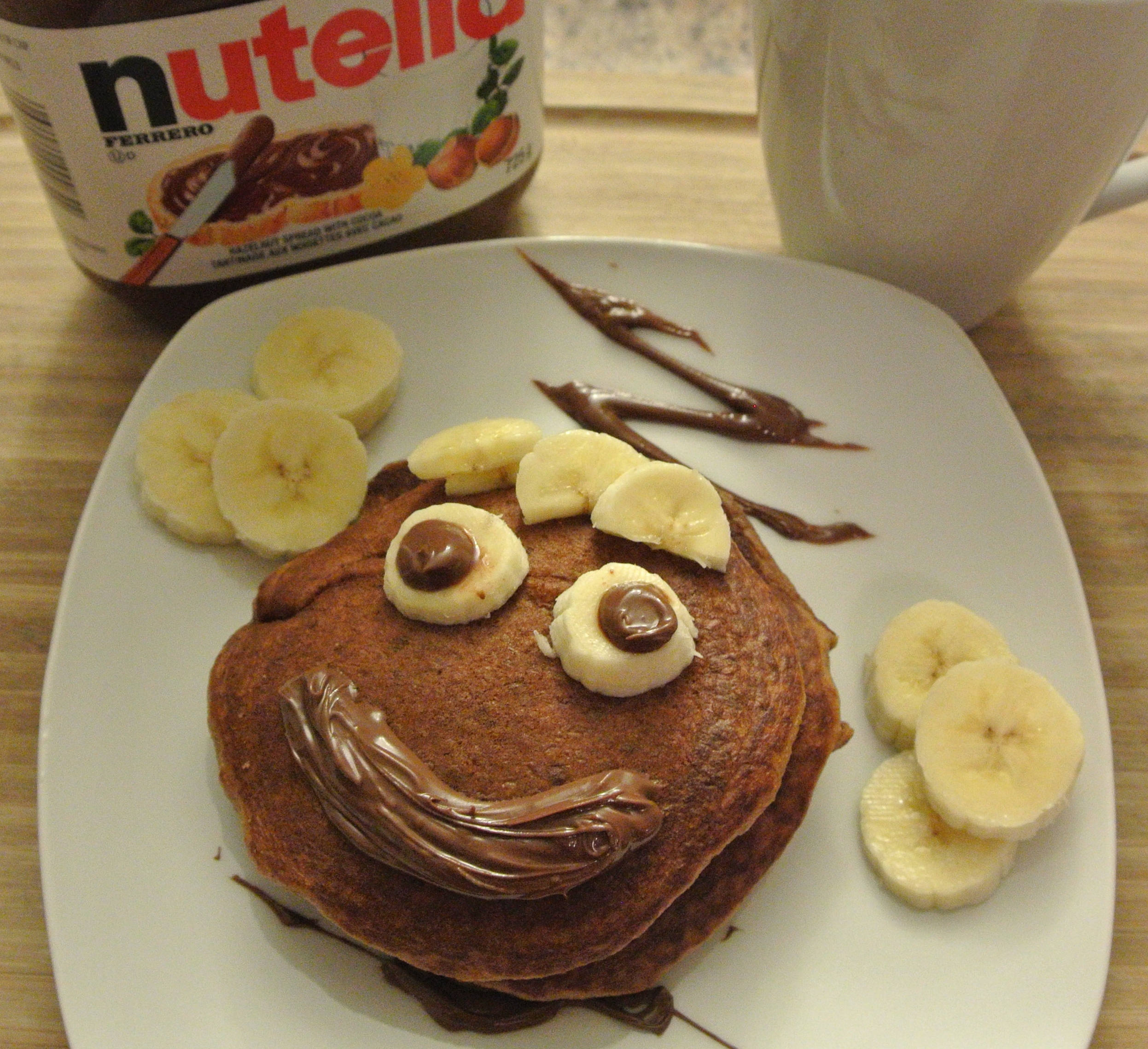 Breakfast seems like it was made for Nutella with so many delectable vehicles upon which to impart the chocolate hazelnut goodness of the beloved spread.  In your coffee, with fruit, on cookies or crackers, toast, waffles, bagels, muffins and last but not least, pancakes.  So what better way to celebrate National Pancake Day then by spreading the love and painting a scrumptious smiling face onto a flapjack.
So spread the happy this Pancake Tuesday with these Banana Nutella Pancakes with Hazelnuts
Ingredients:
1 cup all-purpose flour
2 teaspoons baking powder
1/4 teaspoon salt
1 tablespoon hazelnut sugar (granulated sugar will work as well if the flavored sugar is unavailable)
1 egg
1 cup milk
2 tablespoons vegetable oil
1 teaspoon pure vanilla extract
1 (99gr) banana pudding cup (your favorite brand)
3 tbls Nutella
1/3 cup chopped hazelnuts
Sliced banana for garnish (optional)
Method:
Combine the  flour, baking powder and salt in a bowl and set aside.  In a second bowl whisk together the sugar, egg, milk, oil, vanilla extract and banana pudding.
Mix the flour ingredients into the wet ingredients, stirring or whisking until just combined then fold in the chopped hazelnuts.
Pour the batter onto a greased skillet or griddle set at medium-low heat. Cook on one side until bubbles evenly form, then flip and cook on the other side until golden brown.
Drizzle or paint Nutella onto the finished pancakes, garnish with sliced bananas and enjoy!