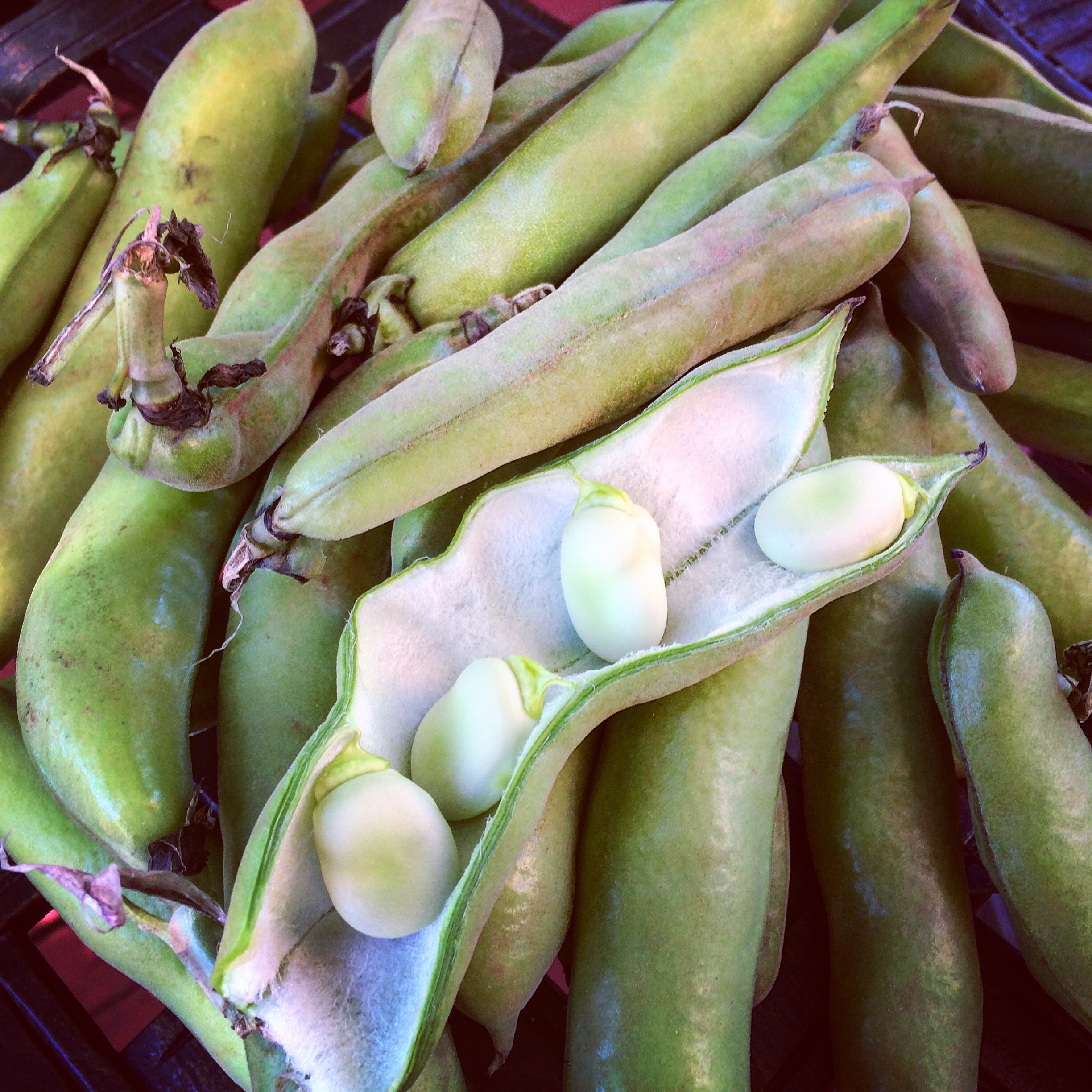 Thanks to the Food and Agriculture Organization of the United Nations declaring 2016 as the International Year of Pulses, many leguminous crops are being highlighted for their nutritional benefits.  Among these, the side dish enjoyed by Hannibal Lecter in 1991's "The Silence of the Lambs", the fava bean.
Fava beans, members of the pea family, are one of the oldest plants in cultivation.  Also known as pigeon beans, horse beans, Windsor beans and broad beans, they were a staple in ancient Mediterranean civilization.  Not only did they form part of the ancient Greek and Roman diet but were also used in voting.  White and black fava beans were used to cast yes and no votes.
Fava beans with their distinct earthy flavor and creamy texture can be found in many Mediterranean dishes.  The seasonal bean is often celebrated and enjoyed in soups, pastas, risottos and salads.  They can be grilled; ground into purees; fried to produce a crunchy snack; steamed and served with olive oil, salt and lemon; or merely eaten straight out of their soft green pods alongside Pecorino or other hard cheeses, salami and olives.  Even their leaves when harvested young, can be enjoyed either raw, or cooked like spinach.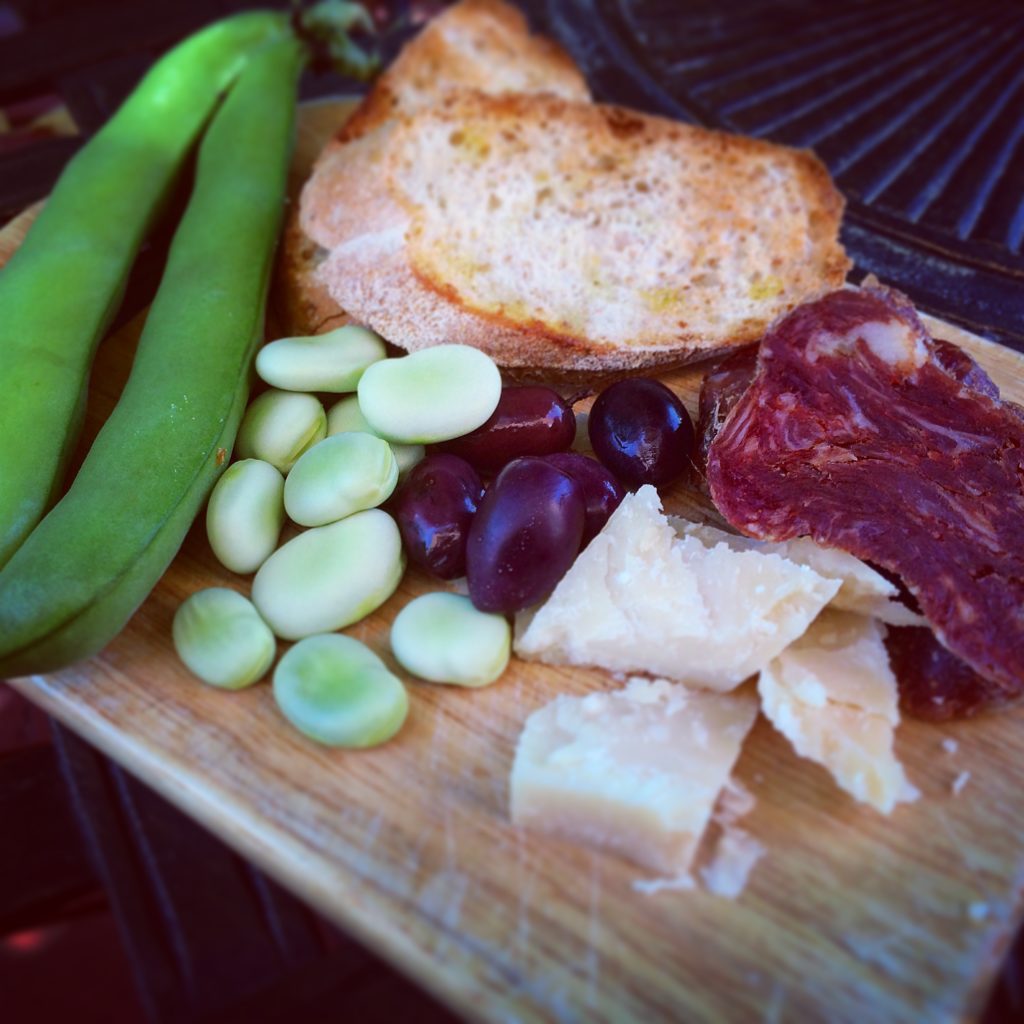 The little green gems are deliciously versatile and believed to bring good fortune.  In some parts of Italy, people carry a broad bean for good luck, believing that if one carries a fava bean, they will never be without the essentials in life. They are also honored during particular times of the year.  They are offered up in thanks on many St. Joseph's Day altars in recognition of the fact that these legumes were the only ones that survived  and kept the population from starving, during a severe crop failure in Sicilian history.  Sicilians also celebrate fava beans alongside other spring greens such as peas and artichokes, in a Sagra della Frittella every April. The beans are typically sown on All Souls Day, November 2nd and are known as fave dei morti and cakes made in the shape of them (but not from them) are commonly eaten.
Growing up, fresh fava beans were a clear sign and taste of summer in my household.  My father would make a trip to the local farm, returning with baskets brimming with broad beans.  We would then pluck them from the cotton interior of their pods and savor immediately.  The bitter crunch of the raw beans made a wonderful lunch alongside salty Pecorino or ricotta affumicata from Calabria, briny green olives, homemade soppressata, crusty Italian bread and a glass of vino.
A delightful variation on this peasant feast is a bright and fresh appetizer recipe that I have adapted from Jamie Oliver for crostini topped with fava bean puree (recipe to follow).
Whether you enjoy their nutty taste and buttery texture straight from the pod or alongside liver and a nice Chianti (like Hannibal Lecter) these ancient members of the pea family are a healthy and sustainable food choice that merit the recognition they are receiving this year.  Buon Appetito!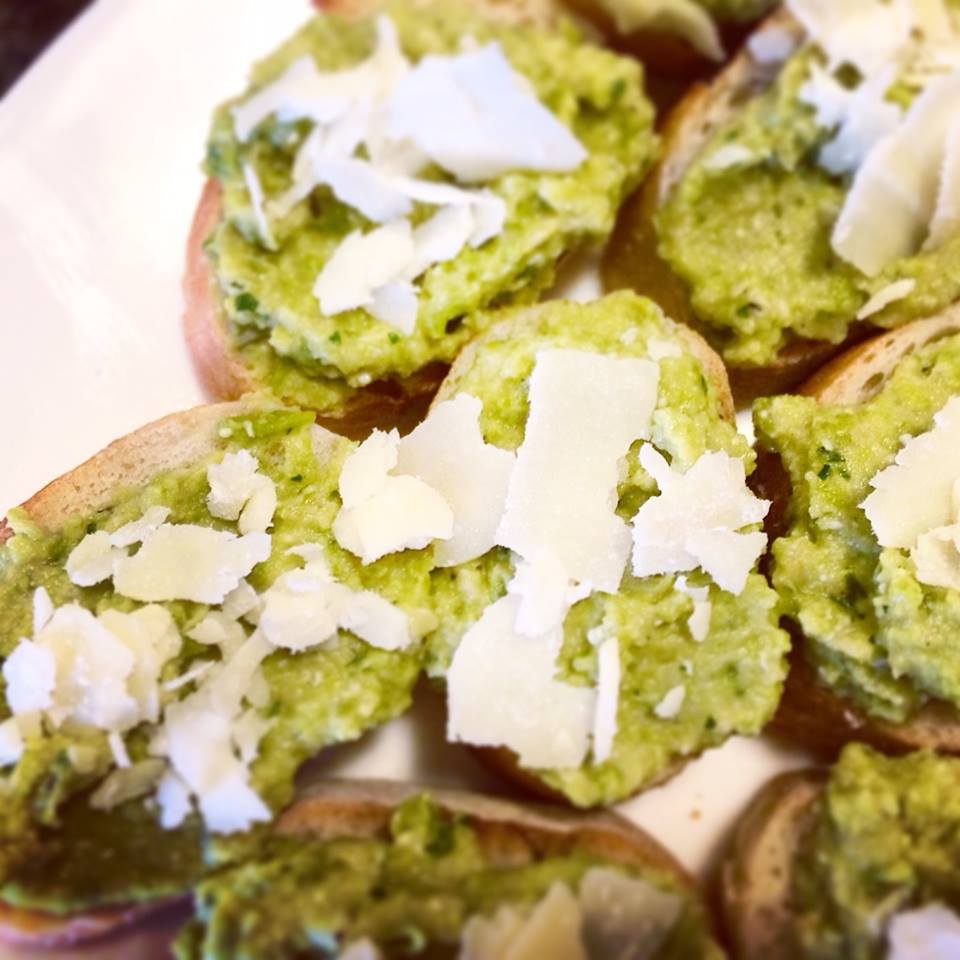 Spring Pea and Fava Bean Crostini (recipe adapted from Jamie at Home)
Ingredients:
1 cup of shelled peas
 1 1/2 cups of shelled fava beans
 A small bunch of fresh mint leaves
 Sea salt and freshly ground black pepper
 Extra virgin olive oil
 ¼ cup of finely grated pecorino cheese, plus extra for shaving
 Juice and zest of 1 lemon
 4-8 slices of crusty Italian bread
 1 clove of garlic
Preparation:
Place the peas and fava beans in the bowl of a food processor (or pestle and mortar) along with the garlic, mint leaves, salt and pepper and pulse to create a thick green paste.  Add in the lemon juice and zest, pecorino cheese and olive oil and continue to pulse until well combined.  If the mixture is a bit stiff add a bit more oil to loosen it.
Toast the bread on both sides then top with the bean puree and drizzle with olive oil.  Top with shavings of pecorino cheese and enjoy.