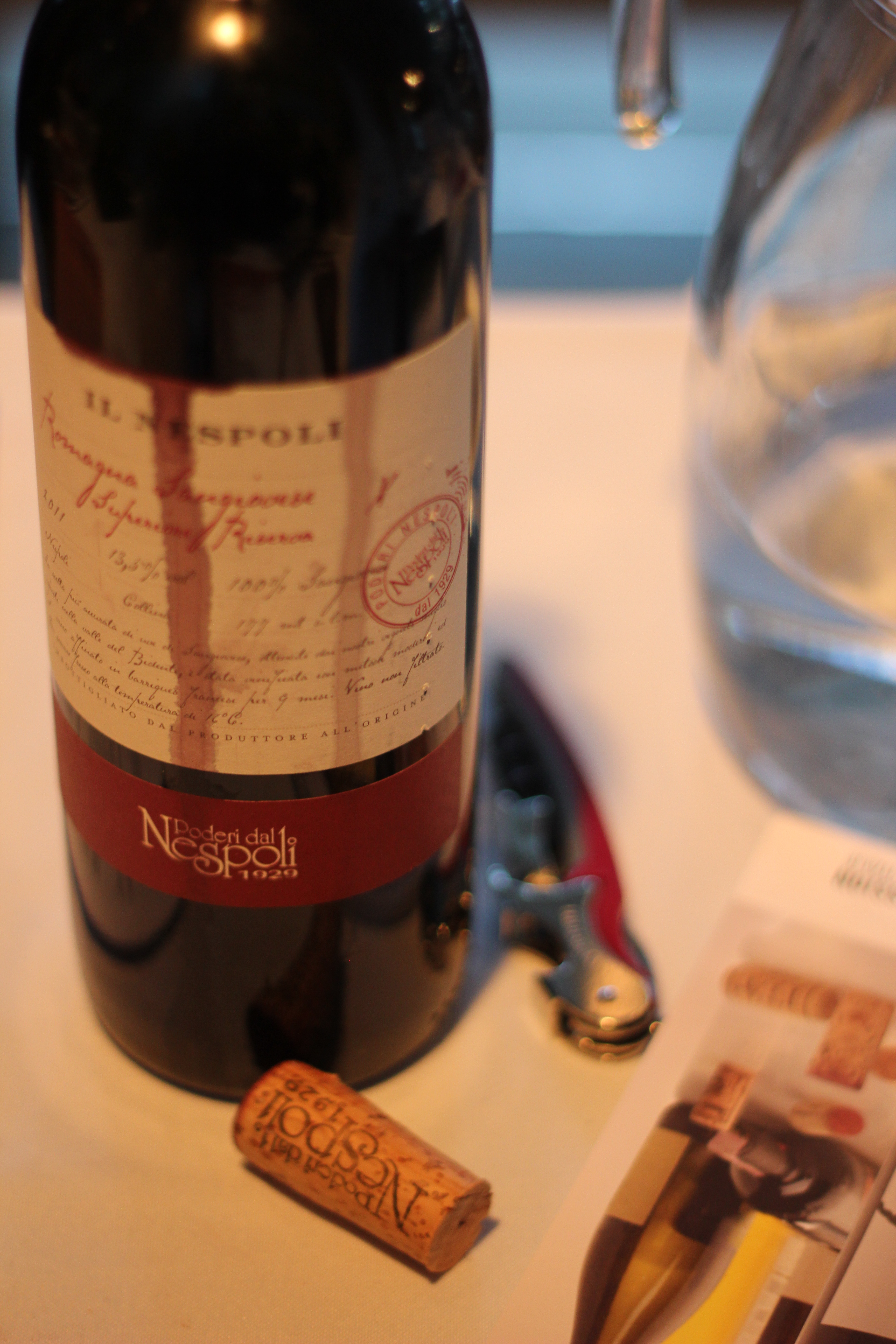 The Great Italian Tasting
Each November, Italians commemorate the feast of San Martino, taking in the fleeting days of the fall season and celebrating vino novella (new wine).   How fitting that the Italian Trade Commission celebrated their 19th annual showcase of Italian wines during this time frame.
Once again this year, Roy Thompson Hall was the venue for the Great Italian Tasting where patrons had the opportunity to meet with the principals of 82 leading Italian Estates featuring hundreds of wines from across the country.  Wines from different classifications; red, white, rosé; sparkling, sweet and dry all for the pouring and sipping of patrons in attendance.  Cibo Wine Bar set out a mouthwatering array of cheese and charcuterie selections, along with other classic offerings to complement the wines.
Among the hundreds of wines featured in this vast collection there were several stand outs which were as follows:
"Corte", Monferrato Bianco DOC 2012 from Castello di Gabiano – a Sauvignon and Chardonnay blend from Piemonte which stood out as a delicious sipping wine; a lovely white, not overly sweet or acidic
Brunello di Montalcino DOCG Riserva 2008 – a wonderful entry level Brunello produced by Pian Delle Querci in Toscana
Vin Santo Del Chianti Classico DOC Castello Monterinaldi 2006 – made from a combination of Malvasia Bianca and Trebbiano this sweet wine with its gorgeous amber color and rich texture (almost like molasses on the tongue) leaves a nice after taste and make a perfect apertivo or dessert wine
IGT Gotto di Gottifreddo 2012 – also from Castello Monterinaldi, this pure Sangiovese is a nice drinking wine with leathery notes and has the texture and thickness of a bold wine
Bianco di Custoza DOC Ca' Del Magro 2012 – a white blend from the Azienda Agricola Monte Del Fra' with a sweet and bubbly notes and a similar finish as a Riesling and an extraordinarily valued wine
Fantini Cuvee Cococciola – a show highlight in terms of taste and attention to detail.  This offering from Farnese Vini is bottled in a vessel that allows for its contents to be submerged in ice at a greater volume and is branded by a unique aluminum label that always looks perfect even when submerged in ice water.  The label is finished with an embossed jewel demonstrating not only the focus on quality with this particular winemaker but also in the packaging taking form and function to a new level
Chianti Colli Senesei DOCG Riserva 2011 – a young Chianti from Fattoria Casabianca and one of the best wines featured in its value class
Colli Trevigiani IGT "Capo di Stato" 2008 – a bold and leathery red blend which boasts a regal history and a very interesting story around its artistic label.  In the late 60's, an artist was commissioned to create a male and female illustration for the bottle however the female figure was deemed to be too sexy and therefore only the male portrait ended up being produced
Rosso Piceno Superiore DOC Roggio Del Filare 2010 – a full bodied, ruby red, Sangiovese Montepulciano blend from Velonosi which was one of the best in show
Amarone Della Valpolicella DOCG Zonin 2010 – an impressive Amarone from Casa Vinicola Zonin and an extraordinary value
This event gives wine lovers a chance to experience something from every region in Italy with many selections being made available locally at the LCBO, with the added treat of being able to enjoy a few exclusive options as well.  Cin Cin and Buon Appetito!
Photography by David f. Di Benedetto: Design, Creative & Art Direction 
Photo gallery highlights https://www.facebook.com/media/set/?set=a.823143831086634.1073741874.164665903601100&type=1