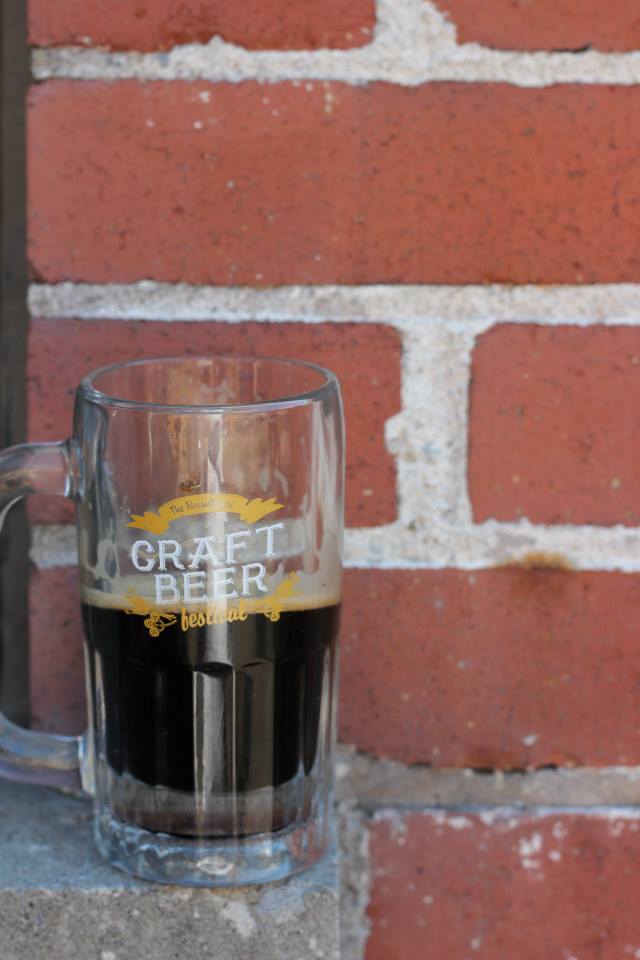 The Roundhouse Craft Beer Festival: Fast Track to Summer Enjoyment
There's nothing like drinking a tall cold one on a hot day.  Better still, enjoying that beer with friends while sharing great street eats from food trucks with live music in the background in an awesome setting where Toronto landmarks tower overhead.
The setting, Roundhouse Park, home to Steam Whistle Brewing and the annual Roundhouse Craft Beer Festival.  With over 30 craft breweries and a dozen local gourmet food trucks serving their finest it's no wonder Toronto Life named this among the Top 5 Beer Festivals in the City.  With sampling glasses and tokens in hand we enjoyed a number of incredible craft beers, ciders and sprits like:  the chocolate hazelnut Nutmare on Elmstreet from the Brimstone Brewing Co.; the red ale known as Revenge of the Ginger from Double Trouble Brewing; the chardonnay beer from Niagara College Teaching Brewery; the subtle caramel sweetness of the Beerded Lady from Highlander Brew Co.;   the honey sweet Mead Braggot and toffee Moon Shine from Trafalgar Club; the Scottish Ale from Highlander Brew Co.; and last but certainly not least a refreshing apple cider slushy from Pommies Cider Co. (to name merely a few).
These fine brews were paired with delicious fare like the Pulled Pork Smash Bag (lettuce, tomato, onion, cheddar, olives, jalapeño, sour cream, chili sauce, Dr. Pepper pulled pork, Jolly Rancher BBQ sauce, slaw and pickle over top of cool ranch Doritos served straight of the bag) from Junked Food Co.; the Cheesy Garlix Stax (Eastern European street food of warm and flaky cheese and garlic bread baked in the form of a chimney stack) from Chimney Stax Baking Co.; asiago and zucchini wood fired pizza from the Canuck Pizza Truck; wontons and savoury and sweet dumplings from FeasTO; and mini Nutella and salted caramel donuts from Sugar Mamma's.
Adding to the fun of this year's festival, the opportunity to enjoy classic games on a larger than life scale with human size Jenga, Connect 4 and Comhole as well as the chance to hop onto the mini steam whistle train for trip around the roundhouse.  All this enjoyment while also contributing to the preservation of the adjoining Toronto Rail Heritage Museum.  This festival is definitely the ticket to summer fun. Buon Appetito!
Visit Fables and Focaccia on Facebook for full photo highlights
Photography by David f. Di Benedetto: Design, Creative & Art Direction