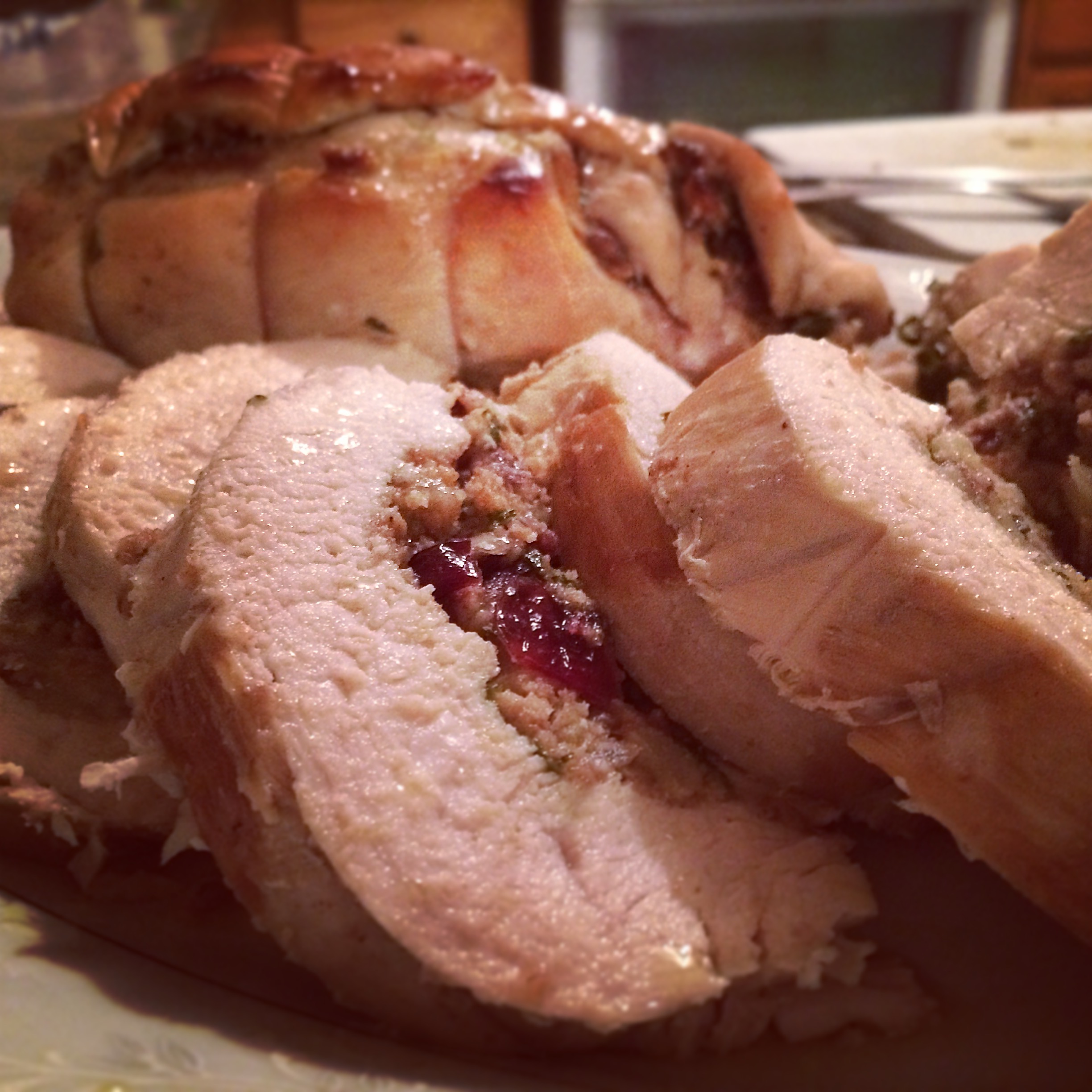 This Turkey is the Apple of My Eye
I have been a passionate cook from the time I was a little girl. I have fond memories of standing on a chair at the kitchen counter, alongside my father getting my little hands involved.  It was always such a treat to work alongside my father and witness his culinary creativity.  I have always attributed my love of food and cooking to my father and grew up to emulate him in my own kitchen and challenge myself with the use of pantry ingredients.  Because of this I always welcome the opportunity to be put to the test as was the case recently with the "Foodie Pages Chef Box Challenge".
Along with their partner chef for the month of November, Brian Skinner from the award-winning Acorn Restaurant in Vancouver, the challenge was issued.  Show off your culinary skills and highlight the local apple.  I accepted the mission and began my thought process.  After some consideration I opted to showcase the savory side  of this fruit rather than bake it up into something sweet (despite being very tempted to do so).  The result, a seasonal stuffing for turkey (or chicken) that scored quite highly with the members of my test kitchen a.k.a. my family. Buon Appetito!
Turkey Breast with Apple Stuffing
1 turkey breast debone and butterflied (approx. 5-7 lbs.)
1 cup chopped toasted pecans
1 small red onion diced
1-2 Macintosh apples, peeled and diced
½ cup dried cranberries
2 cups of breadcrumbs
2 teaspoons of fresh thyme
2 teaspoons of fresh sage
½ cup of fresh parsley
4 strips applewood smoked bacon cooked and crumbled
4 tablespoons of butter
Salt and pepper to taste
1 cup of chicken or vegetable stock
1 cup of apple juice or cider
Preheat the oven to 350 degrees.
Heat the stock and apple juice in a sauce pan with 2 tablespoons of butter until the butter is melted and the mixture is hot.
In a large pan saute the onion and apple in the remaining 2 tablespoons of butter until soft. Add the breadcrumbs, pecans, cranberries, crumbled bacon and herbs, then mix thoroughly adding salt and pepper to taste.  Add in a ¼ cup of the stock mixture to moisten the stuffing and allow to cool.
Lay out the turkey breast and pound out if necessary to even out the thickness. Season with salt and pepper and spread the stuffing mixture on top.  Roll the breast and tie with kitchen twine.  Sear the rolled turkey breast in a pan with hot oil for a few minutes on each side to get a nice golden crust on the meat.  Proceed to place the turkey roll on a rack in a roasting pan and baste with the stock mixture.  Roast in the oven for about an hour, basting with the stock every 15 minutes.
Remove from the oven, tent in foil and allow to rest for 10 minutes before slicing and serving.