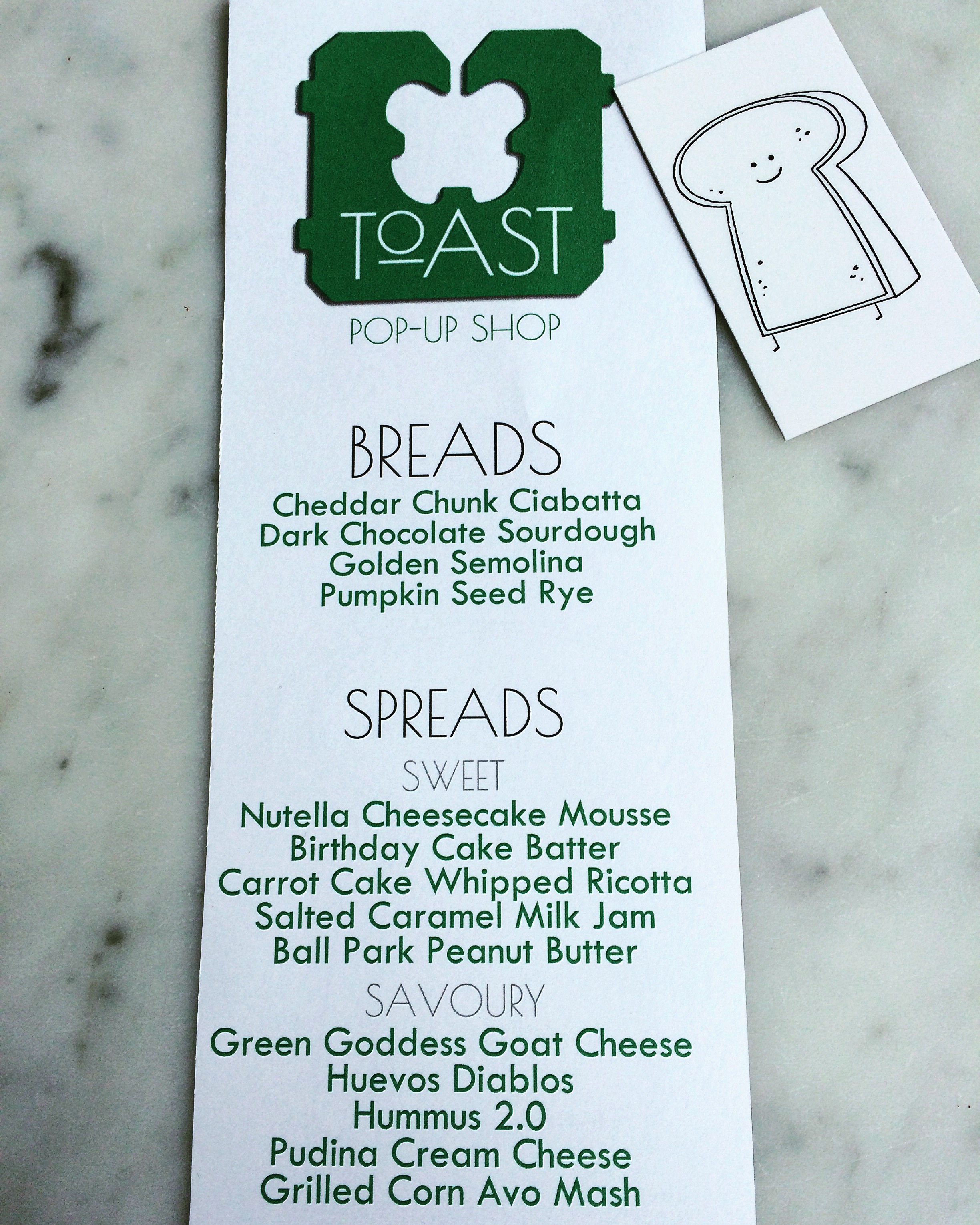 TOAST: The Best Thing Since Sliced Bread
We've all heard about ladies who lunch, but I recently enjoyed some delicious fare by three ladies who loaf.  I'm referring to the trio behind the delightful Distillery pop-up called Toast.  Chef Jo Lusted, Lindsey Agnew and Amrita Singh teamed their talents to bring to life the words of Robert Browning "if thou tastest a crust of bread, thou tastest all the stars and all the heavens".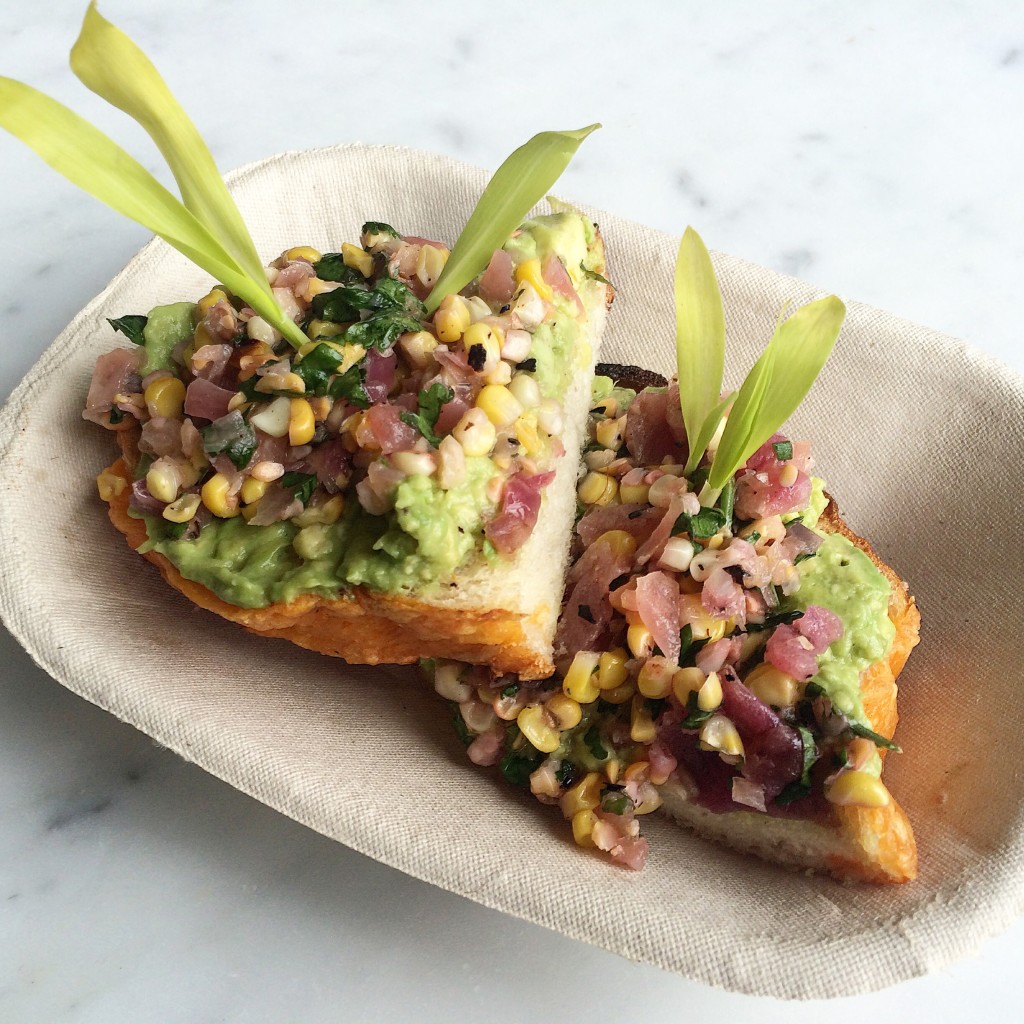 With four delicious breads, and ten different spreads ranging from savoury to sweet, they are popping out slices of heaven.  Given my love of bread, my knead to give Toast a try was great.  Deciding which combination to try was no easy feat with all the fresh and flavorful offerings on the menu (it's a good thing I brought along a tasting partner).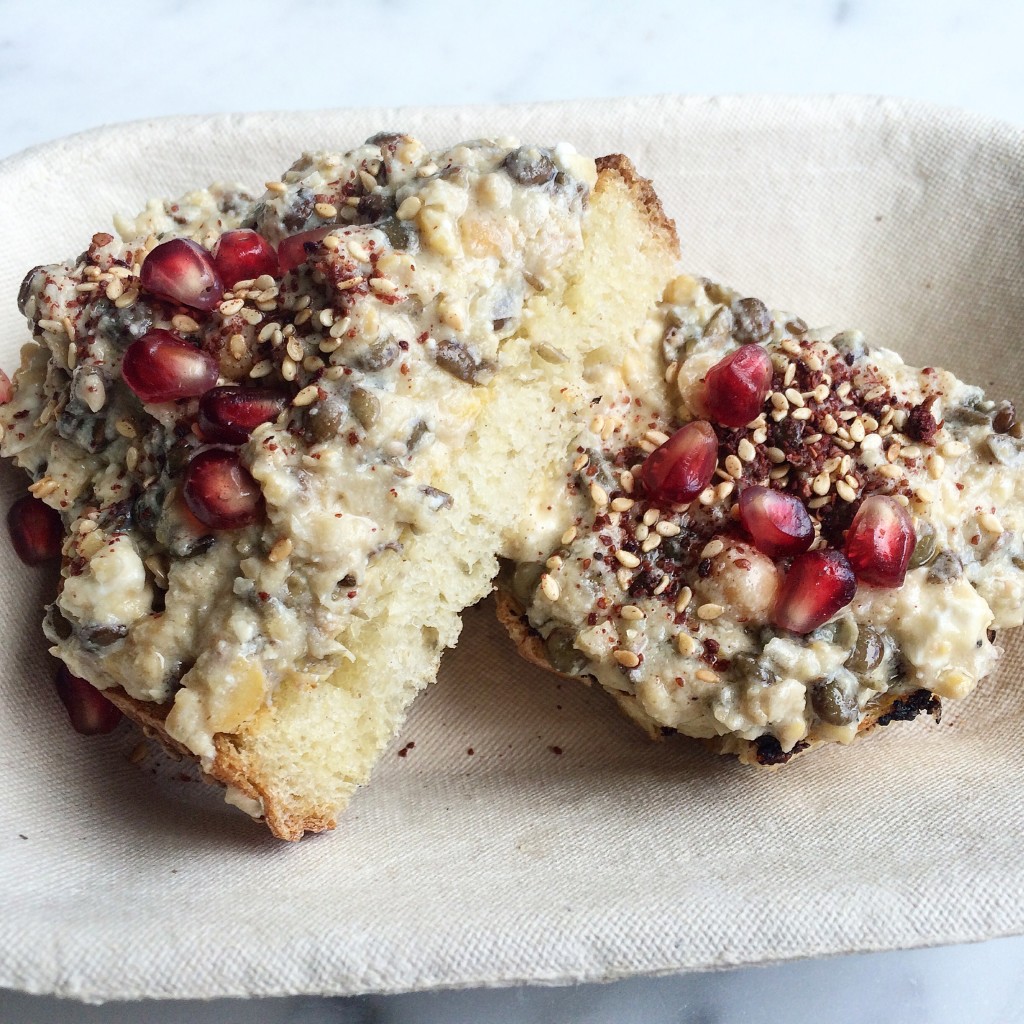 After perusing the mouthwatering selections we decided on (and quickly devoured thereafter) the Grilled Corn Avo Mash on Cheddar Chunk Ciabatta; the Green Goddess Goat Cheese on Pumpkin Seed Rye; the Hummus 2.0 on Golden Semolina; the Nutella Cheesecake Mousse , and Carrot Cake Whipped Ricotta on Dark Chocolate Sourdough(known as the 647); and a little bite of the 289 otherwise known as Golden Semolina with Salted Caramel Milk Jam. Each slice offered up a wonderful taste sensation of color and texture, leaving us pleasantly satiated.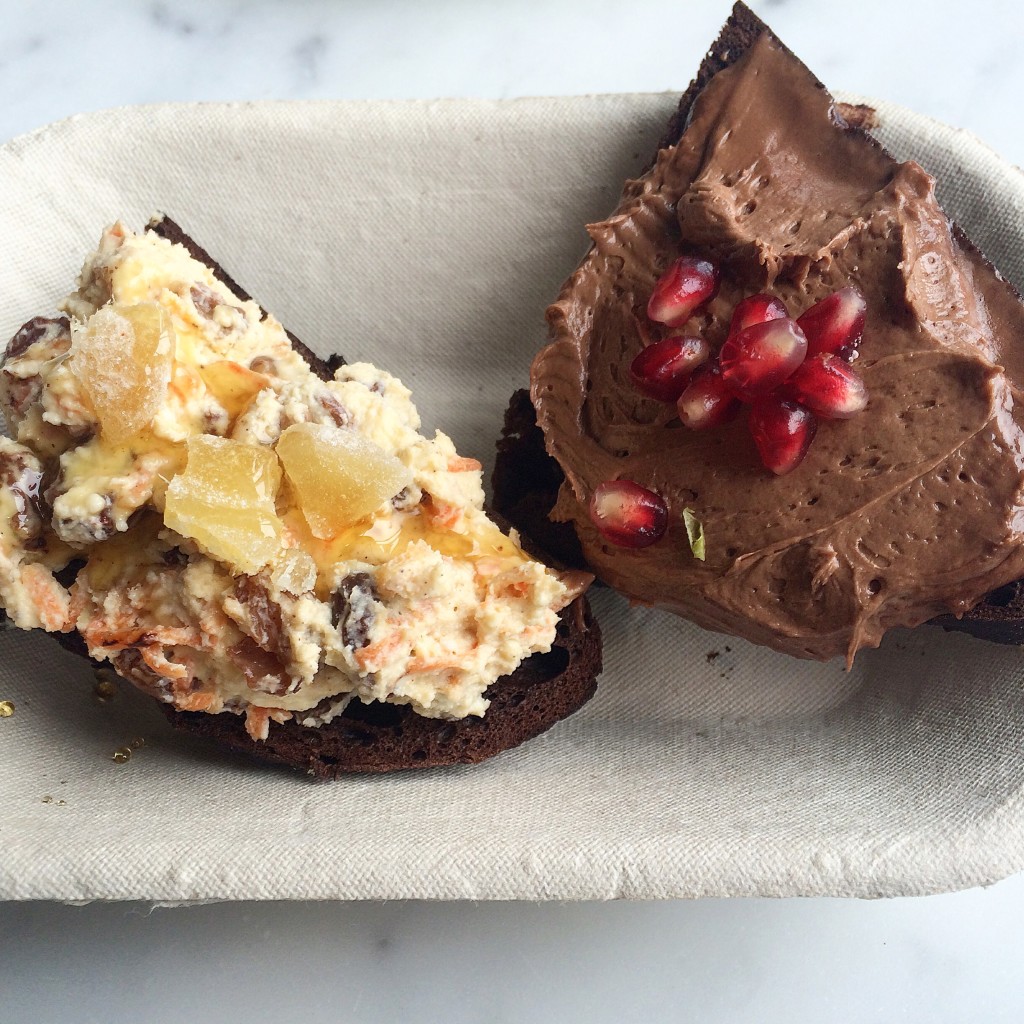 The only crumby thing I can say about Toast is that it will only be around until the end of May.  Buon Appetito!