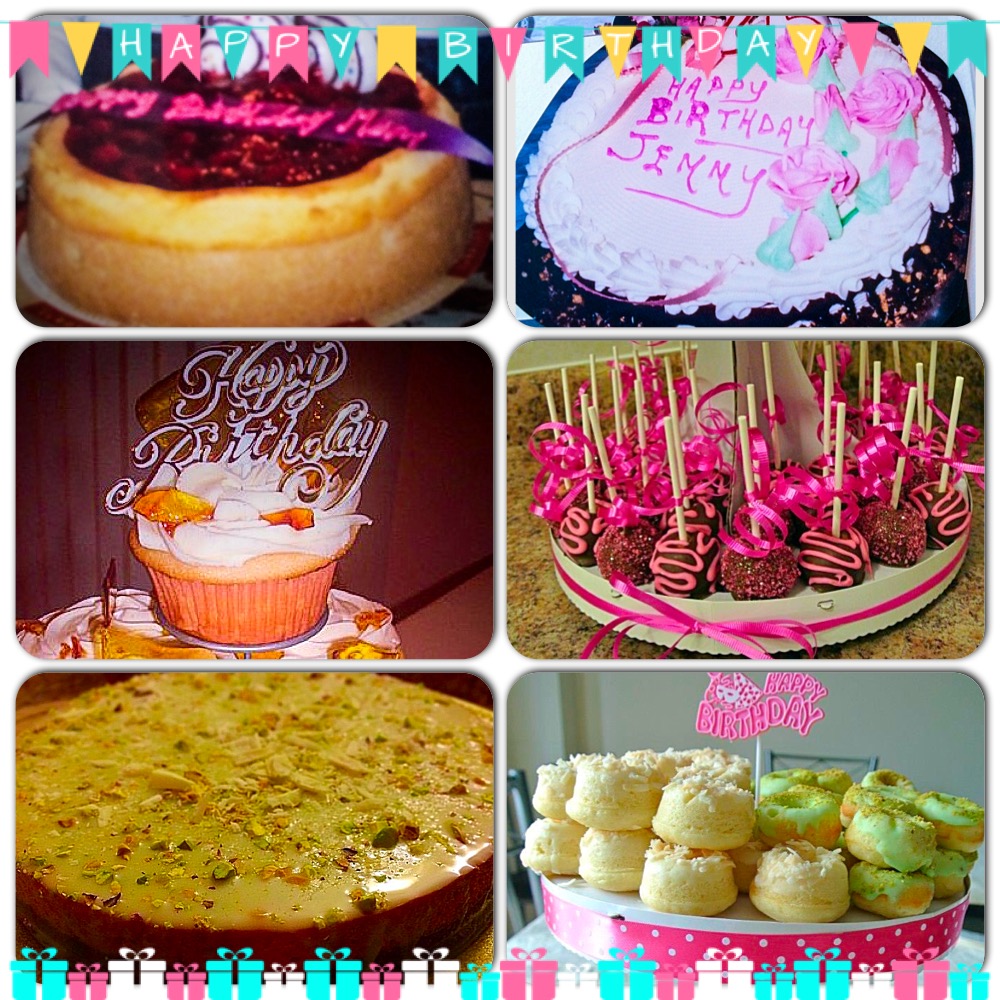 It is said that birthdays are nature's way of telling us to eat more cake. Over the course of 40 years I have certainly heeded that advice while relishing in celebratory confections.
As I mark a milestone this year I can't help but take a retrospective look back at birthdays past reflecting on many things, including the tortes upon which my candles have been set ablaze. Each morsel over the last four decades has represented my growth and ever evolving tastes.
In my early years the date of my birth was commemorated with a classic Italian sponge cake, lightly doused with rum, filled with pastry cream, garnished with chopped nuts, and frosted with sugared flowers bearing the words Buon Complenno in red piping gel.  This was the cake lovingly selected by my parents at their favorite Italian bakery La Sem ( the place to get Italian baked goods back in the day).
As I grew older, the party pastry transitioned to a frozen dessert of gelato cake, usually torrone and chocolate in flavor that came from Gelatissimo.  From time-to-time however, my urge for fudge won over my senses and I strayed to Baskin and Robbins for jamocha almond fudge.   Post ice-cream, I gravitated towards cheesecake, creamy and rich and variable in flavor; Bailey's Irish Cream, caramel brownie, strawberry, cherry, and most recently a pistachio white chocolate cheesecake (made by yours truly).
At times there have been themed cakes like the one laden with vine leaves and grape clusters in honor of the wine and cheese motif of my 30th birthday.  There have also been years that broke from tradition and saw me blowing out candles set atop tiered tiramisu cupcakes; chocolate cake pops; and mini pistachio, Nutella and toasted coconut donuts. In recent years (the same ones that saw many of those non-traditional selections) I moved away from purchasing my birthday treats to baking them up myself.  This was an act questioned by some, but one that allowed for a double celebration, a fete to my life as well as my confectionary accomplishment.
With each passing year, and each additional candle that glows on my treat of choice, one constant remains, the amazing feeling of being surrounded by the ones I love as I make my wish. Buon Compleanno e Buon Appetito!