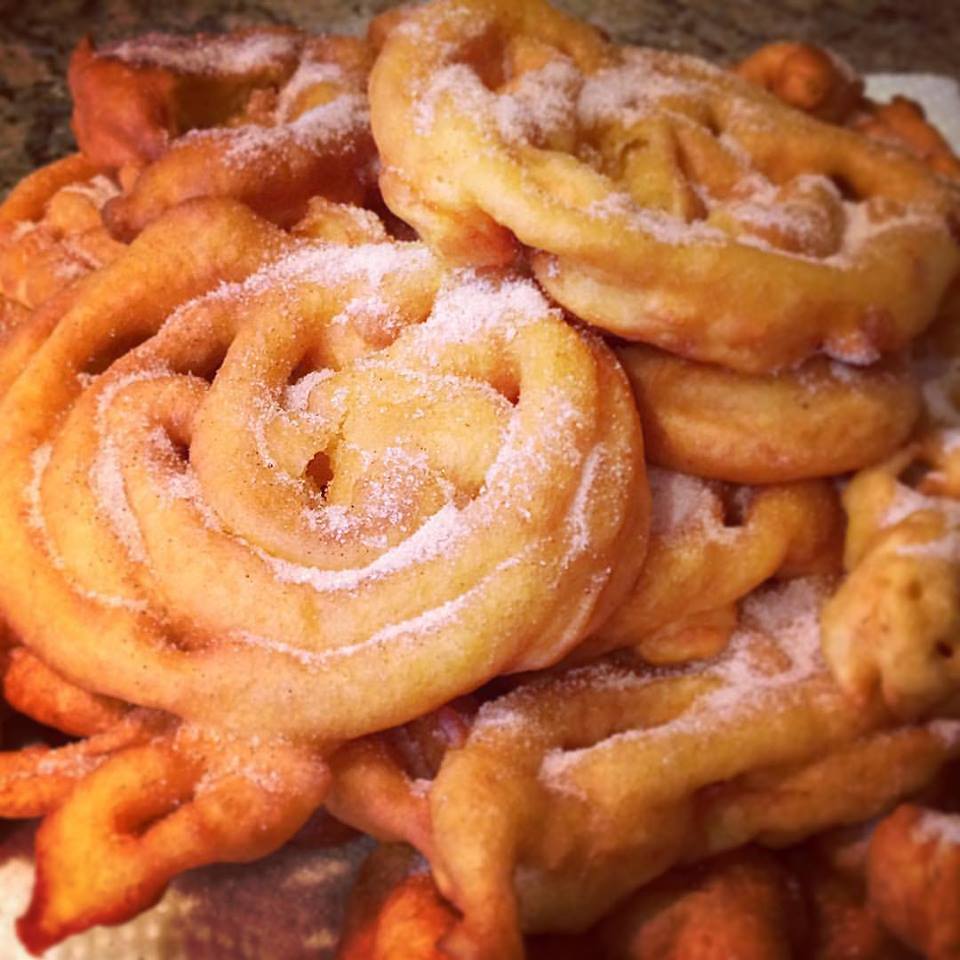 A Fun Twist on Funnel Cake
The harvest season always seems to beckon festivity. There are a multitude of fairs and festivals held near and far held during this time to celebrate the autumn yield. No matter the focus or the communities where they are held, these carnivals all share one similarity, fair food. Golden cobs of roasted corn; buttery popcorn; crispy French fries and of course a multitude of sweet treats. Among the most popular are funnel cakes. Made by pouring batter directly into hot frying oil through a funnel and served plain with powdered sugar or topped with jelly, chocolate, fresh fruit, ice-cream or other toppings, these swirly, thin and crisp cakes are concession classics.
These festival fritters date back to medieval times where they were often made by pouring yeast or sourdough batter through a bowl with a small hole cut in the bottom. Once fried they were then doused with sugar syrup and sprinkled with salt and typically enjoyed during the winter holidays. They gained notoriety in 1950 when they were served at the Kutztown Folk Festival, an event designed to promote growing interest in Pennsylvania Dutch culture. The dessert which is associated with the Pennsylvania Dutch (a group of German immigrants who landed in Pennsylvania before the 19th century), was sold to festival goers for 25 cents each and were a smashing success among the thousands in attendance. From then on the crispy fried dough became a trademark of the Kutztown festival along with many others across North America. Their popularity has even gone global with cultures around the world adapting their own versions of funnel cake like Australia (topped with plum jam), Finland and Mexico (topped with apples and cinnamon), Austria and Slovenia among many others.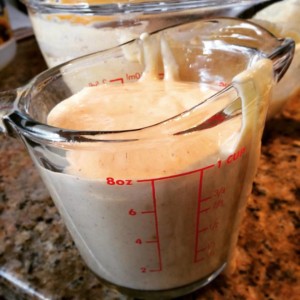 I too played around with the recipe for these circular sensations, incorporating one of my favorite harvest flavors to create colorful and delectable pumpkin pie funnel cakes. Sprinkled with cinnamon sugar, this recipe was a hit with my family and I'm hoping it will be one with yours too. Buon Appetito!
Pumpkin Pie Funnel Cake
Ingredients
1 ½ cups of milk
2 eggs
1 cup pumpkin puree (or pumpkin pie filling)
2 cups all-purpose flour
1 tsp baking powder
1 tsp pumpkin pie spice
½ tsp salt
Vegetable oil for frying
¾ cup powdered sugar or cinnamon sugar
In a deep-fryer or deep pan, heat the oil (approximately 375 degrees)
In a large bowl beat milk and eggs together then add the pumpkin puree. In a separate bowl combine flour, baking powder, pumpkin pie spice and salt. Stir into the egg mixture until smooth.
Pour 1 cup of the batter into a large funnel covering the hole or into a large squeeze bottle. Start from the centre in a swirling motion to make a 6" round.
Fry on both sides until golden brown. Remove and drain on paper towels.
Sprinkle with sugar and serve warm.