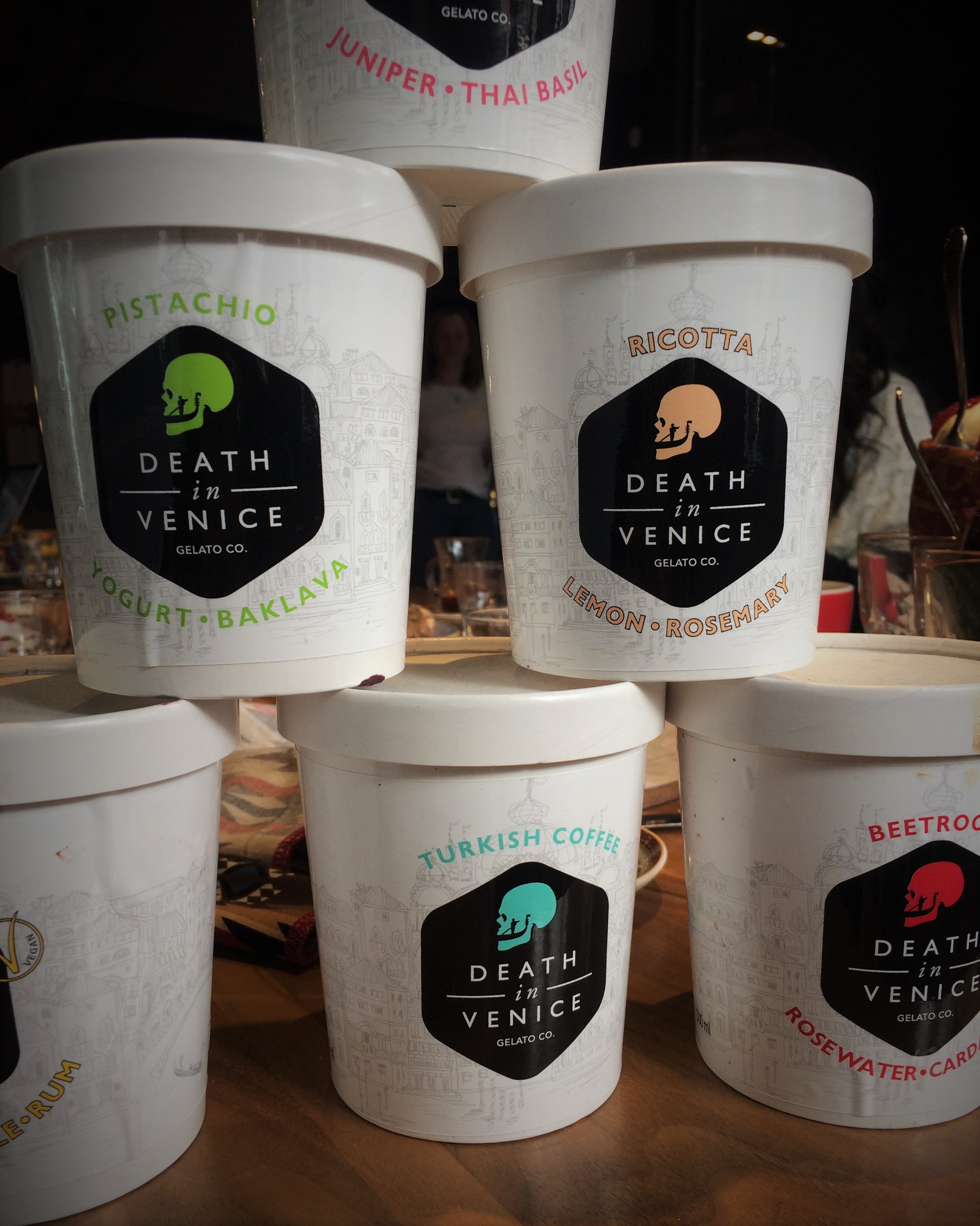 Death by Gelato: Death in Venice Gelato Co.
In the book Death in Venice, Thomas Mann writes, "It is as well that the world knows only a fine piece of work and not also its origins, the conditions under which it came into being".  This line however is one I would have to disagree with when it comes to the gelato company that bears the same moniker.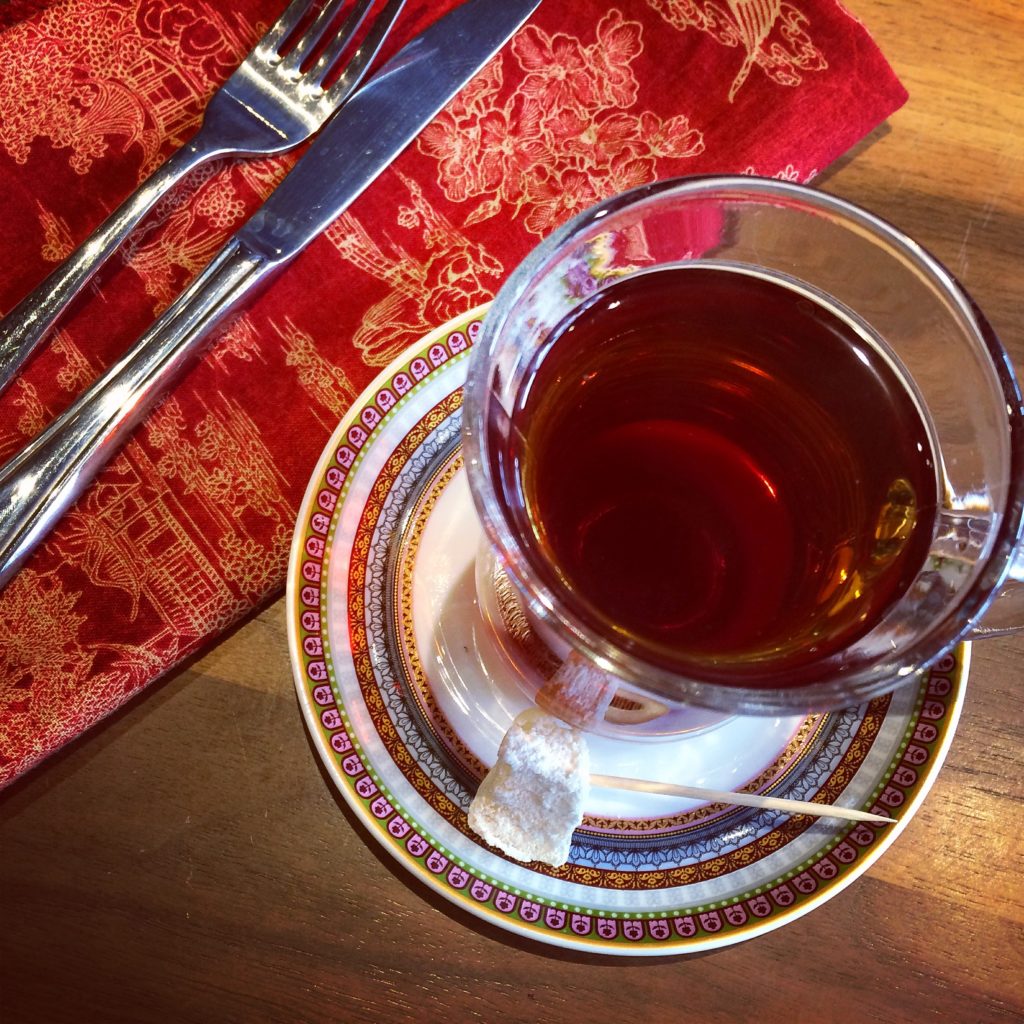 Named after a literary masterpiece Death in Venice Gelato Co. is a culinary masterpiece whose origins should definitely be known. Former scientist turned chef, Kaya Ogruce along with his business and life partner Maddelena Fuller, deliver a death so sweet to all who visit.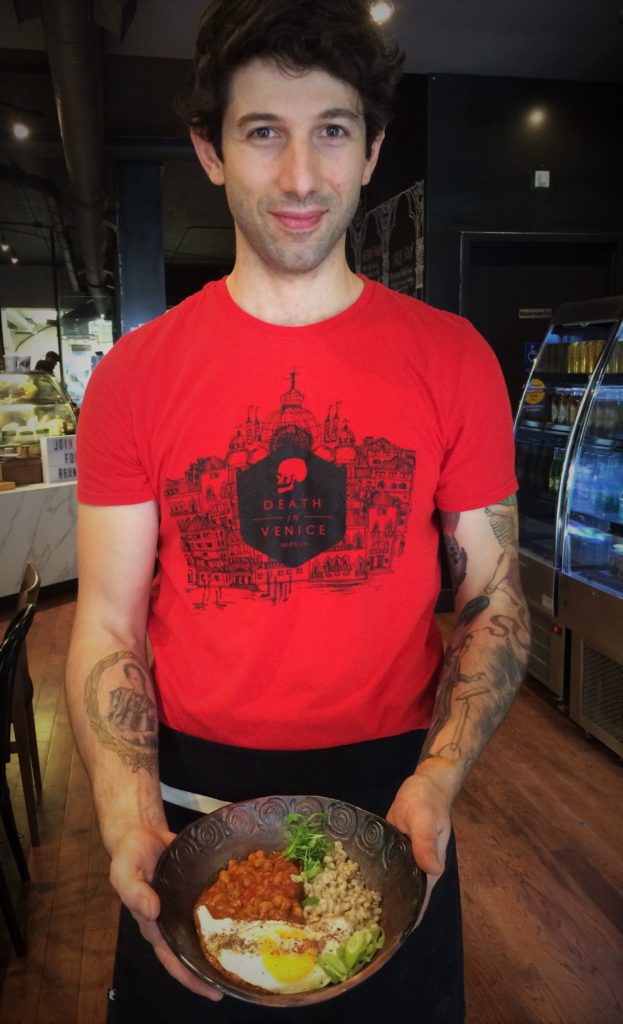 The idea for this unique gelateria was conceived upon their return from travels through the bel paese.  Inspired by the gelato they fell in love with in Italy, Kaya began to craft his fine piece of work, the most eclectic and flavorful gelato in Toronto. The gelato and sorbetti served at Death in Venice Gelato Co., are a true farm to scoop experience as Kaya puts it.  Every single gelato is an artisanal creation made using local, fresh and seasonal ingredients as much as possible. Because of this you will find an ever changing and evolving array of flavors which include both sweet and savoury ingredients (one of which earned him a $10,000 prize on Chopped Canada).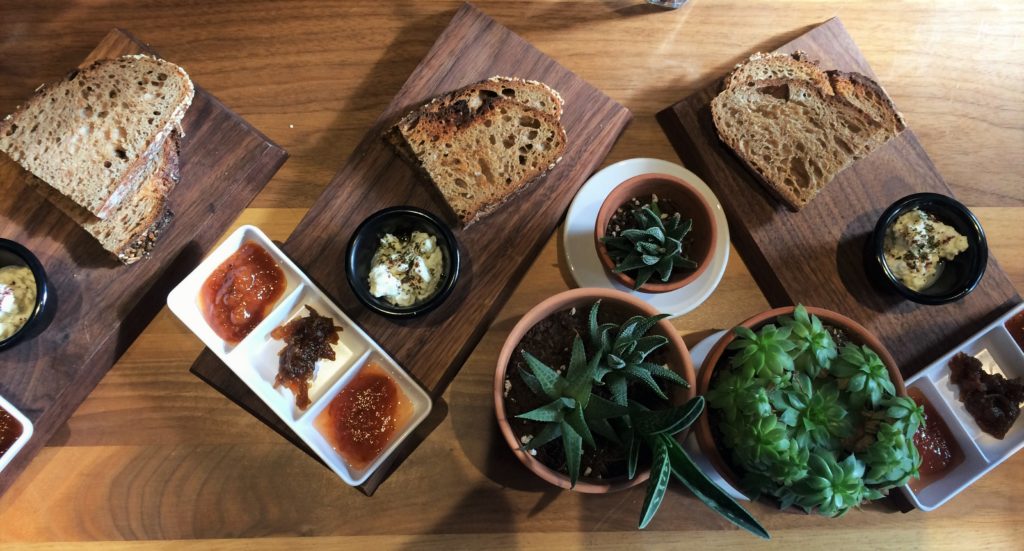 But Death in Venice is more than just gelato.  Kaya also serves up an incredible brunch menu featuring the colors and flavors tied into his Turkish roots (along with a mean Turkish tea). As with the gelato, he uses products that are locally sourced for his unique morning offerings, which I had the opportunity to savour recently.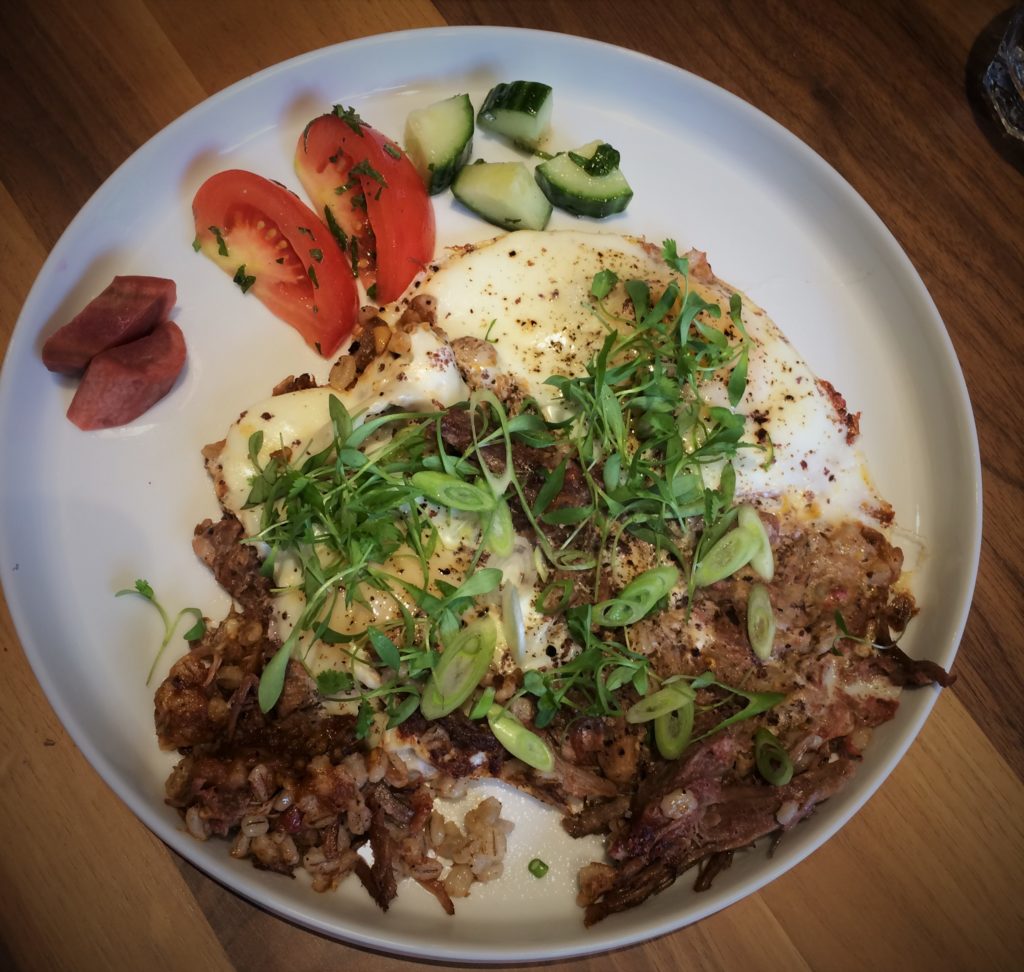 We began with a comforting cup of Turkish tea served with house made Turkish delight which was followed up with a bread platter featuring smoked pear jam, nectarine preserve, carrot and beet chutney and fresh ricotta to generously spread onto sourdough bread. Next came a dish called East Meets West where two perfectly cooked eggs are nestled among braised lamb neck, smoked eggplant, 4 month fermented carrots and farro. This was followed up by a dish known as The Turk , smoked eggplant, feta, wheat berry, coriander and poached egg. The Sultan proceeded with sumac roasted potatoes, caramelized onions and sundried tomato pesto acting as a delectable bed for the eggs topping it. .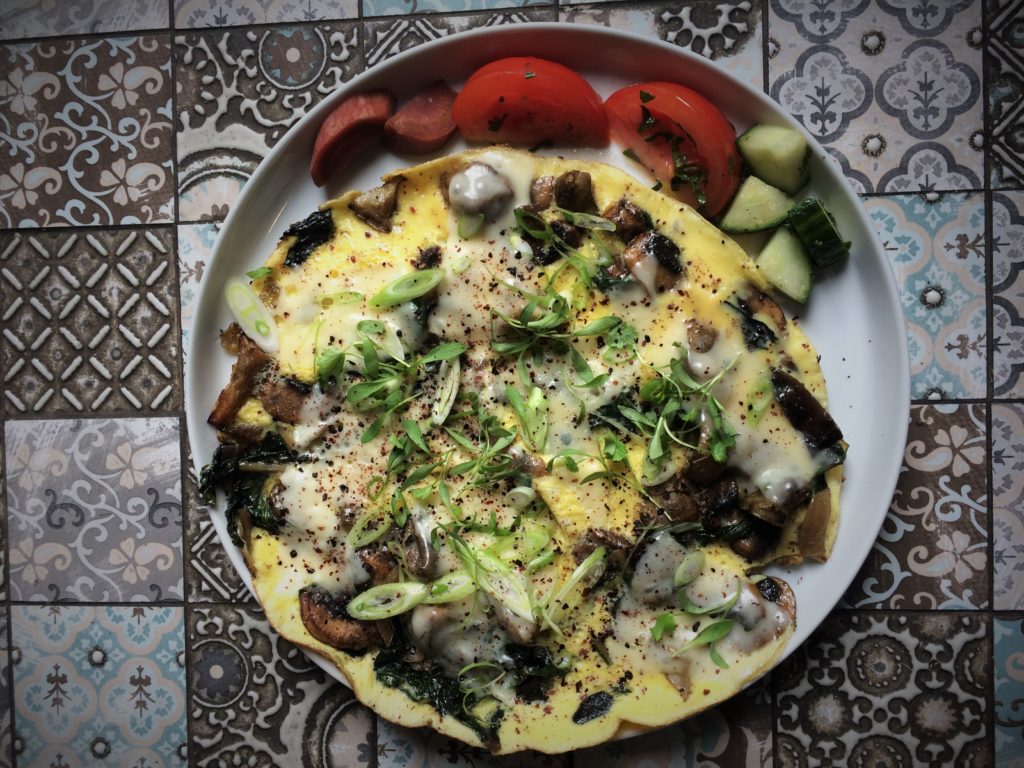 The omelette that ensued was loaded with Maple wild mushrooms, Swiss chard, gruyere cheese and roasted Jerusalem artichokes. The subsequent dish was a hearty and full flavored BBQ beef brisket stew with white beans, toasted barley and fried egg. Last, but certainly not least, the smoked salmon croissant, a ginormous and flakey croissant layered with smoked salmon, arugula pesto and red onion.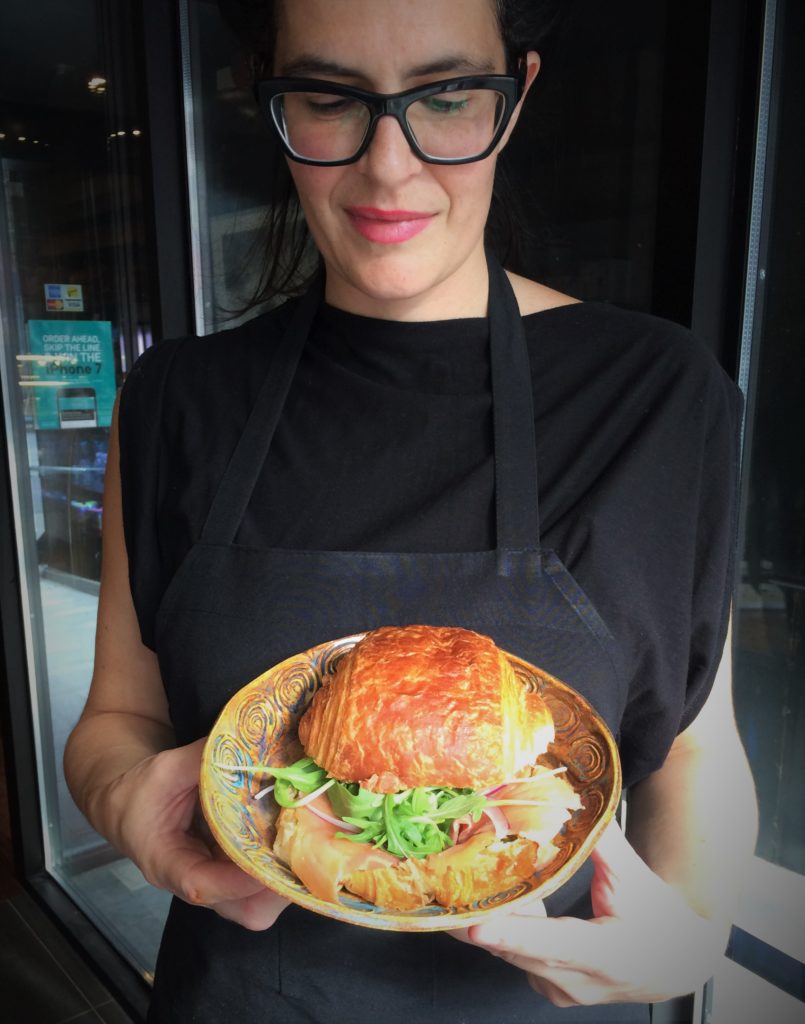 Of course, brunch at Death in Venice could only conclude on a sweet note with gelato parfaits served up in a gorgeous ceramic cone crafted by Maddelena (along with all their other ceramic dishes). Among the scrumptious scoops were raspberry tandoori, pumpkin ale, pina colada, blackberry Madeira cocoa, ricotta, rosemary and lemon (the famous $10K scoop) and the Thai peanut soy fish (otherwise known as the pad Thai gelato).
If all of this is what death tastes like then it is certainly a wonderful way to go.  Buon Appetito!