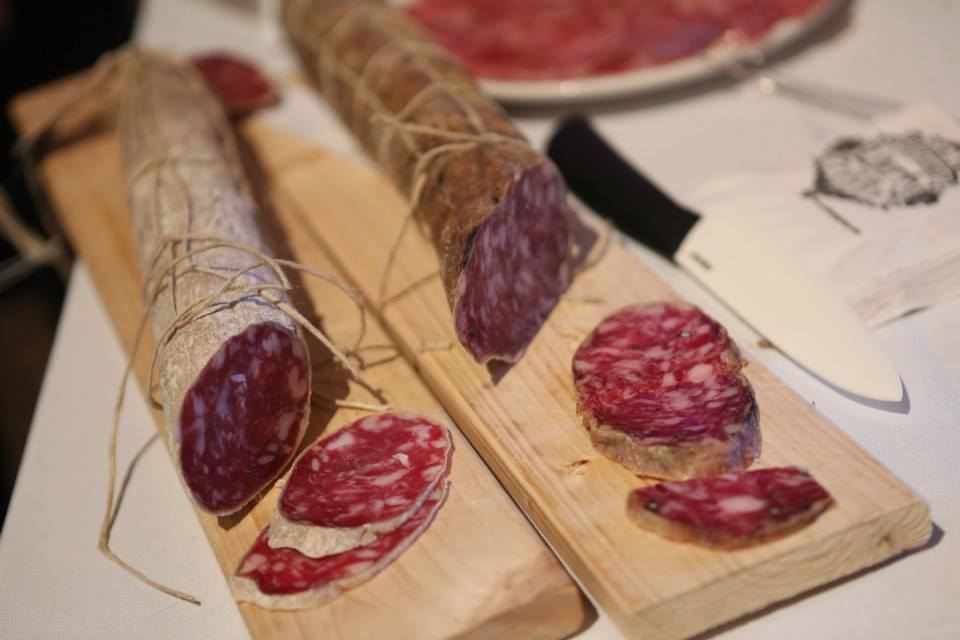 How Italy Does Italian: Italy at the Table
It is said that Italians embrace le gioie della tavola (the joys of the table), for it is in gathering around the table where warmth, joy and magic are created, in particular when it comes to what is on the plate.  Those joys were definitely evident recently at an event called "How Italy Does Italian: Italy at the Table", an Italian food and wine delegation tour present by the Italian Trade Commission.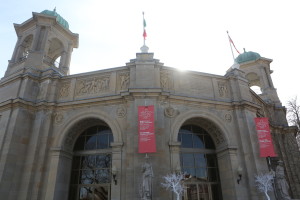 Organized in collaboration with eleven different agencies representing trade, commerce, agriculture, manufacturing, and of course food and drink, the event held at Toronto's Liberty Grand brought together  30 food and 20 wine and beverage producers.  The purpose of the event was twofold; to showcase phenomenal products from the peninsula, as well as educate the North American market on designations of true Italian fare.   Tastings included: San Marzano DOP tomatoes; charcuterie; pasta; olive oil; coffee; canned and preserved foods; cheese and dairy products; fine bakery products; sauces and condiments; herbs, spices and seasonings; and wines and spirits.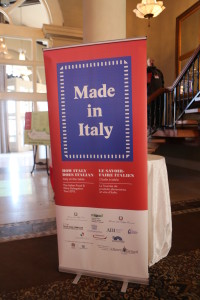 Some of the incredibly appetizing highlights for me included:
An incredible amaretti array from the historical Virginia brand that included both soft and crunchy classic amaretti cookies along with pistachio, coffee, cranberry and lemon flavors as well
Briny and meaty olives from Bella di Cerignola
Earthy and fragrant olive oils from Cazzetta Olio
A luscious and certified organic milk caramel spread from Delixia
Savory Parmigiano, perfect Parma cotto and a nectarous balsamic from Ferrarini
A sensationally delicate Prosecco panettone from Fraccaro Spumadoro
Ciccioli from Gigi Il Salumificio that for me were completely reminiscent of our Calabrese salimori
Incredibly appetizing cured meats from Levoni which included a beautiful smoked salami
Organic farro (spelt) products from Luzi including pastas and cereals and a line of heat and eat spelt salads along with a flavorful fava bean pasta
Fresh tasting pestos, antipasti and bruschetta from Montalbano Industria Agroalimentare
Pure lemon juices and lemonades along with flavored oils and vinegars from Polenghi
Mouth-watering bresaola from the Salumificio Mottolini
A tantalizing and beautiful truffle infused salami from Salumificio Pedrazzoli whose packaging only enhances the beauty of the product
A taste of home with an entire line up of Calabrian creations from San Vincenzo which include nduja, spicy Crotonese cheese, ricotta affumicata (smoked ricotta) and a unique product known as Cacio Splanata Piccante which consists of a spicy soppressata tucked into caciocavallo cheese
Gluten-free corn pasta in a number of shapes including casareccia and anelli from SiciliaATavola
Tempting spreads which included a rich porcini mushroom spread and a spicy bruschetta Calabrese made with peppers and Tropea onions from Simens Alimentare
Extraordinary sea salts from Trapani by SoSalt
Aromatic espresso catering to the pods and capsules market from To.Da Caffe'
Buttery and creamy mozzarella from Valcolatte
Magnificent mortadella dotted with pistachio from Salumi Villani
Fun purees, cocktail mixes and syrups from Mixer
The most lovely limoncello from Pallini
Light and easy drinking wines from Fratelli Ponte Vini which are characterized by unique sketched labels that are meant to represent the stages of life
Distinct wines from Tonino Lamborghini whose hand stamped ceramic labels make them stand out
Bubbly and bright Prosecco and Moscato Spumante from Villa Degli Olmi whose wines are also characterized by uniquely shaped bottles
I truly felt like I was back in the bel paese experiencing la dolce vita by the end of this extraordinary expo.  I will be certain to seek out the products that are currently available in Canada and hope that others will soon make their way onto store shelves as well.  Buon Appetito!
Photogrphy By: Vanessa Galle Photography and Design Inc
For full photo highlights visit: https://www.facebook.com/#!/media/set/?set=a.900280200039663.1073741881.164665903601100&type=3