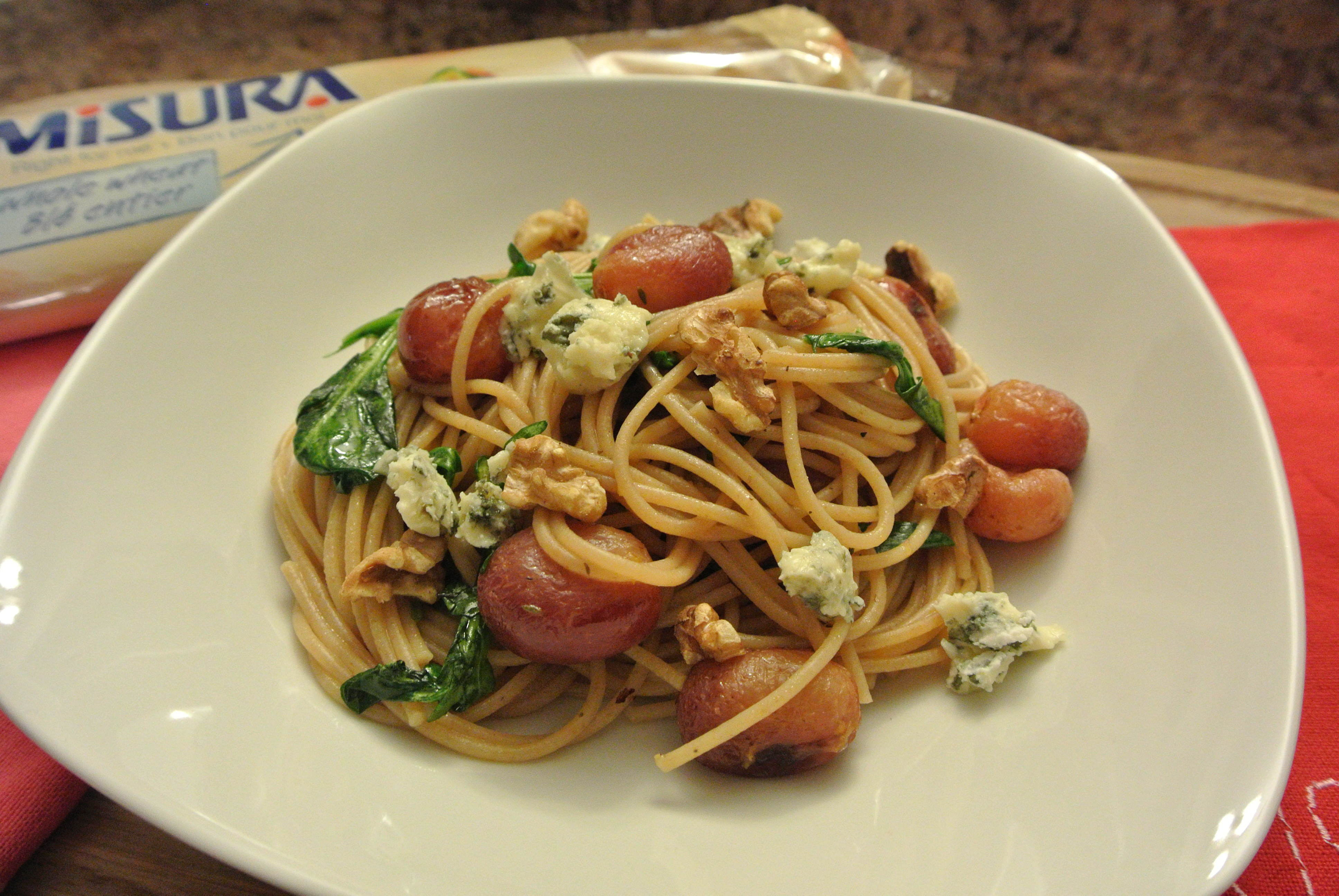 Misura: Romance and Rusks Brought Together
It has been said that "love is food for the soul".  If that saying is true, then what better way to feed the soul than by preparing a romantic meal for a loved one?  This Valentine's Day put your heart on a plate by amorously creating a feast that will tickle the fancy (along with the taste buds) of your sweet heart.  Combine passion with some great products from Misura Canada as the base and you've got a recipe for romance.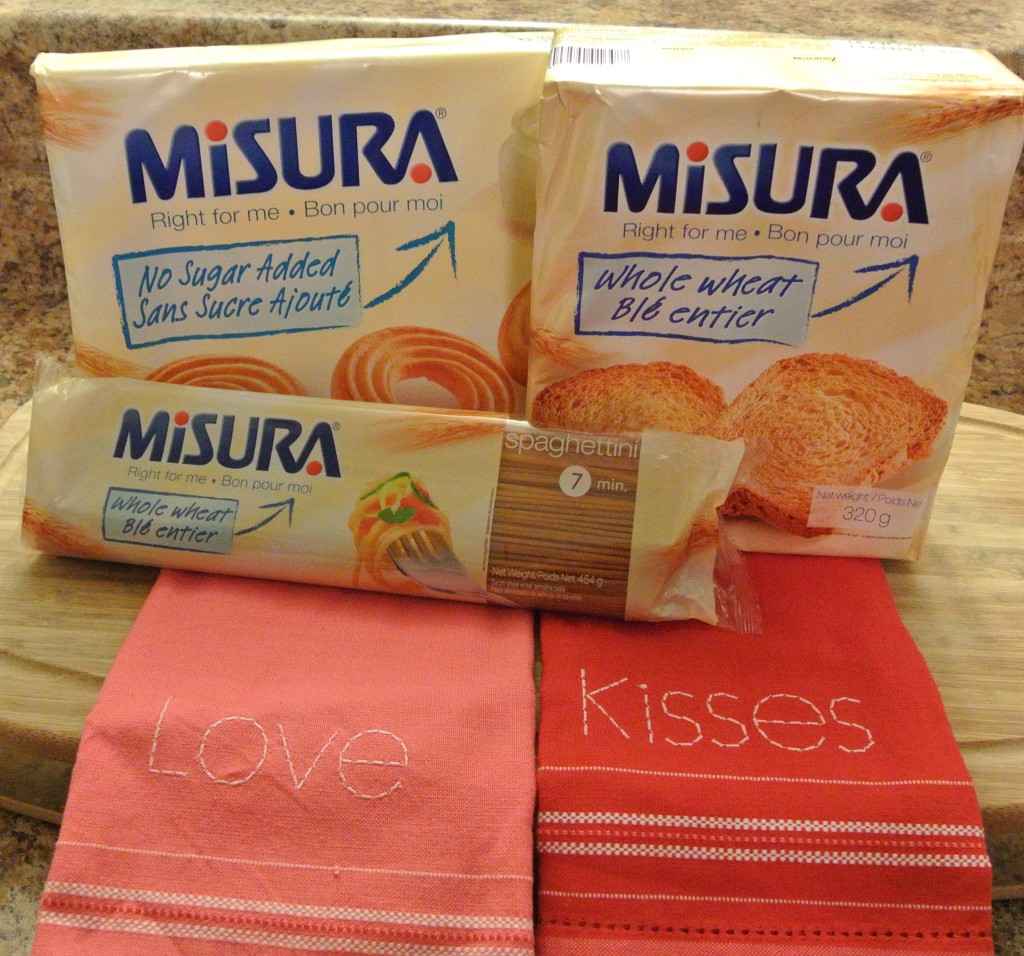 Misura, a well -recognized brand in Italy has expanded its reach, with a wide range of products to meet everyone's needs worldwide.  From crackers, to pasta and biscuits, Misura offers a new dimension of taste for those who love taking care of themselves without giving up the pleasures of life.
Making use of crispy, whole wheat toasts; healthy and nourishing spaghettini ; and delicious low-fat yogurt shortbread biscuits, here is a tempting three-course dinner that satisfies a need for taste and well-being in harmony.   An appetizer of goat cheese and fig chutney crostini; followed by spaghettini with roasted grapes and gorgonzola as the main; and finished off with a white chocolate strawberry trifle. Buon Appetito!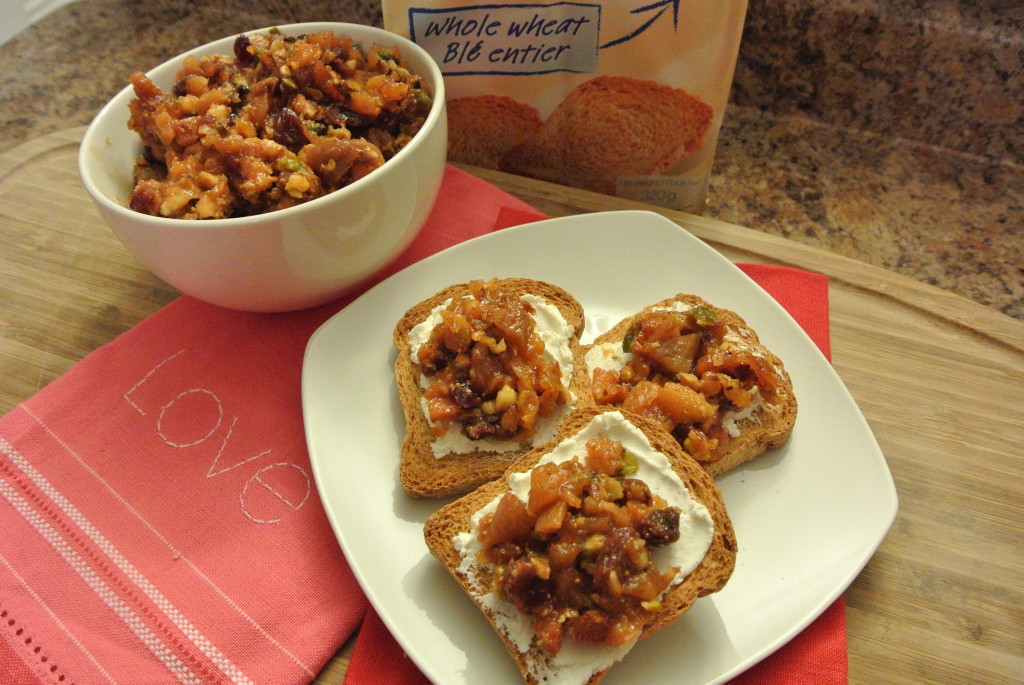 Goat Cheese and Fig Chutney Crostini
Ingredients
½ cup chopped dried figs
½ cup chopped dried apricots
½ cup chopped dried peaches
½ cup raisins
2 scallions finely chopped
½ cup apple cider vinegar
¼ cup toasted pistachios
¼ cup toasted almonds
1 tbls minced ginger
1 diced jalapeno pepper
Salt and pepper to taste
Zest and juice of one lemon
Goat cheese
Misura whole wheat toasts
Method:
Combine the figs, apricots, peaches, raisins, scallions and vinegar in a small saucepan and add enough water to cover.  Bring to a boil, reduce heat and simmer for 20 minutes until thickened.
Puree the pistachios, almonds, ginger, jalapeno pepper, salt, pepper and lemon zest in a food processor.  Combine the puree with the fruit mixture and then add in the lemon juice and refrigerate for two hours.
Spread goat cheese over whole wheat toasts, top with chutney and enjoy.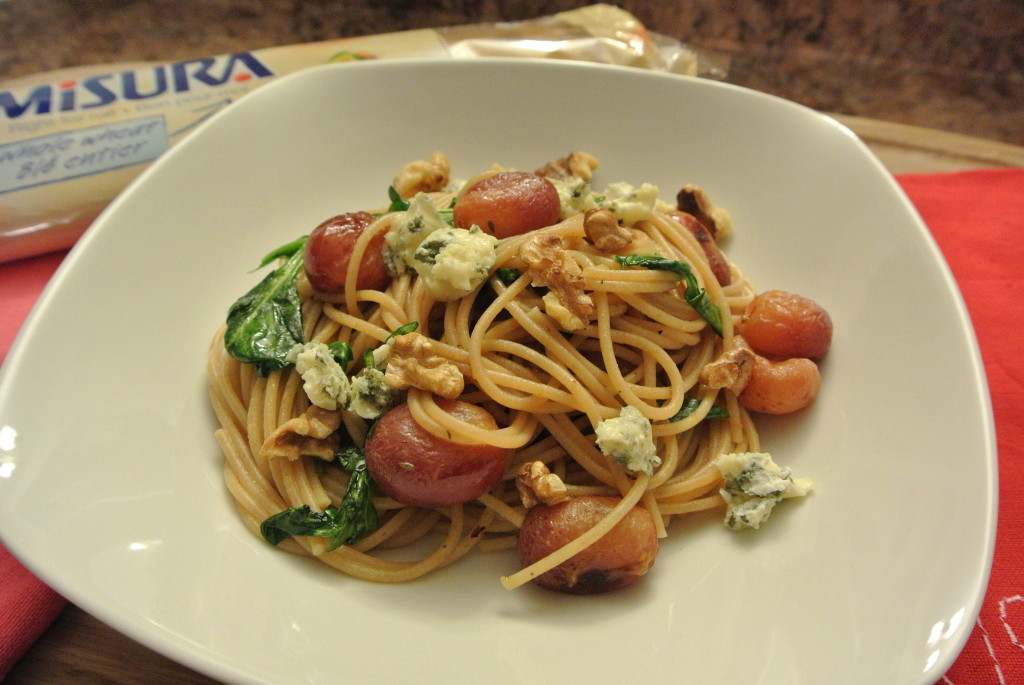 Roasted Grape and Gorgonzola Spaghettini (serves 4 to 6)
Ingredients:
1 pound red seedless grapes, rinsed and stemmed
1 tbls olive oil
2 tsp thyme (fresh or dried)
Salt and pepper to taste
2 oz crumbled gorgonzola or blue cheese
¼ cup toasted walnuts
1 small bunch of arugula
Juice and zest of ½ an orange
2 tbls olive oil
454 gr package of Misura whole wheat spaghettini
Method:
Toss together the grapes, olive oil, thyme, salt and pepper and place on a baking sheet. Bake in a 400° oven, shaking pan occasionally, until grapes are beginning to blister, 20 to 25 minutes.  Remove the grapes from the oven and place in a large serving bowl along with the arugula, olive oil, juice and zest of the orange and additional salt and pepper to taste.
Cook spaghettini according to directions, drain and toss with the grape and arugula mixture.  Portion out into bowls and top with toasted walnuts and crumbled gorgonzola.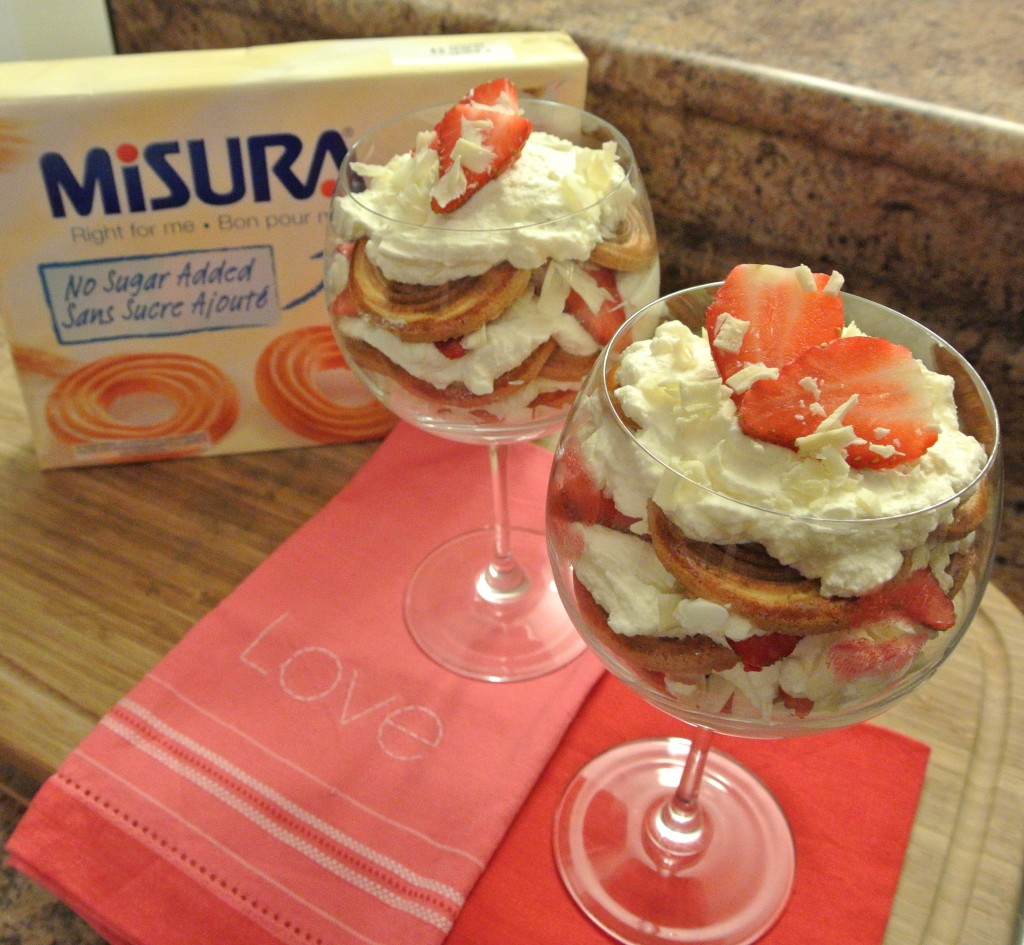 White Chocolate Strawberry Trifle (makes 1 large trifle or 4 individual trifles)
Ingredients:
275 gr mascarpone cheese
250 ml whipping cream
4 tsp vanilla sugar
¼ cup of brewed espresso
3 oz shaved white chocolate
1 cup sliced strawberries
2 individual packets of Misura No Sugar Added biscuits (from the 400 gr package)
Method:
Combine mascarpone, whipping cream and vanilla sugar in a bowl and beat until stiff.   In a large dish or individual glasses begin layering the trifle, starting out with cream mixture, followed by biscuits, sliced strawberries and chocolate shavings.  Repeat layers.  Cover and chill for 2 hours or overnight and serve.