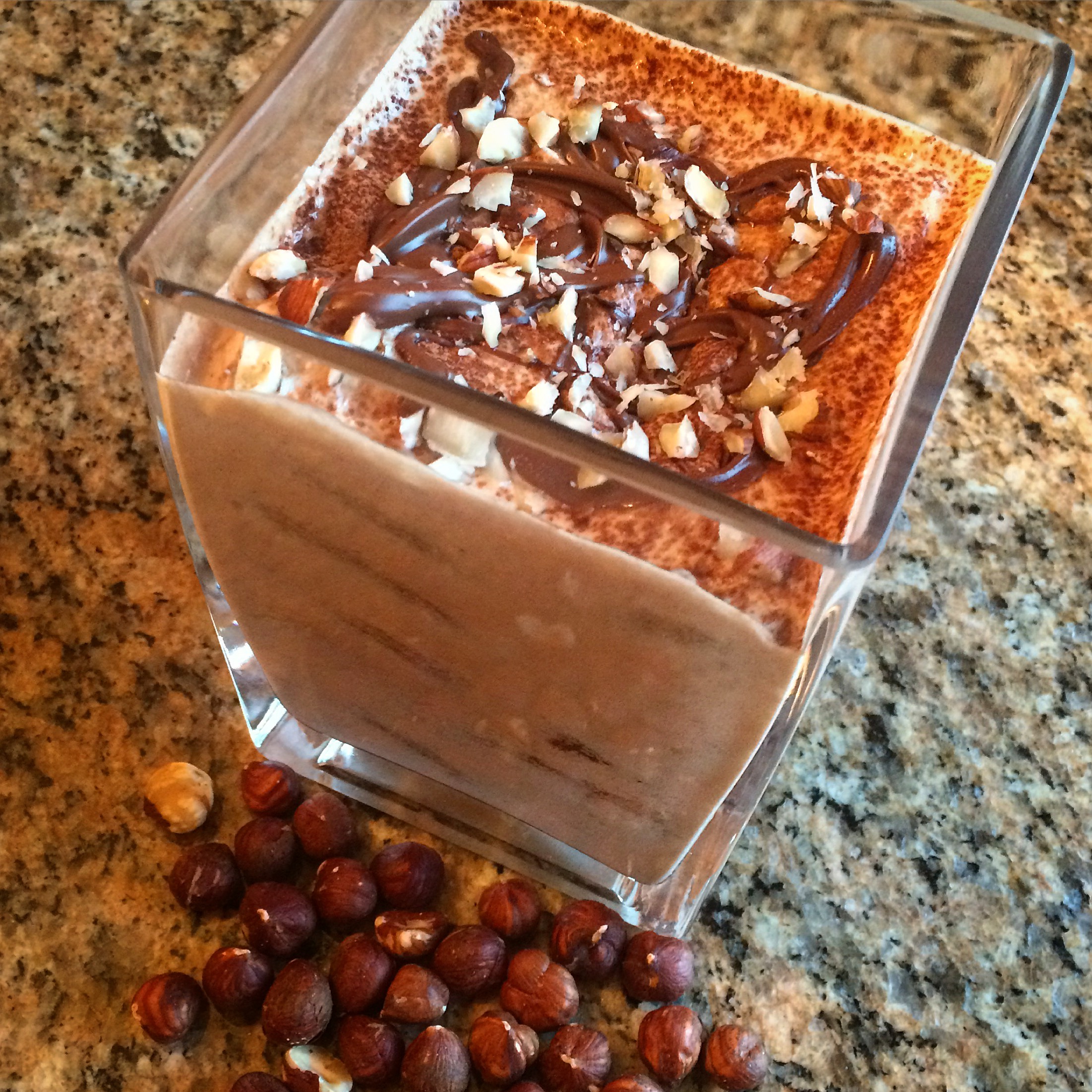 Nutellamisu: Pick Up and Celebrate World Nutella Day
Say the word Nutella and you immediately illicit a happy response.  In fact in this day and age, it is unlikely to find someone who is unfamiliar with this chocolate hazelnut spread.  Its surge in popularity can be easily noted by looking at the many Nutella based products appearing on store shelves and restaurant menus.  The Italian confection has even inspired cafes in its name, not only in its country of origin but in North America as well. Most significant, a specific date set aside, February 5th, to honor the contents of the famed jar, uniting Nutella lovers globally to celebrate World Nutella Day. 
Nutella lovers worldwide will be celebrating in a myriad of ways:  through art; song; prose; and undoubtedly through food.  And of course what would a celebration be without cake?  With Nutella being the honoree, the combinations for chocolate hazelnut confections are seemingly endless.  I have not only made cake in the form of iconic jar, but also swirled Nutella into sponge cake, banana bread, and cheesecake to site just a few.  My favorite Nutellafication however has been the reinvention of a classic, turning traditional tiramisu, into Nutellamisu.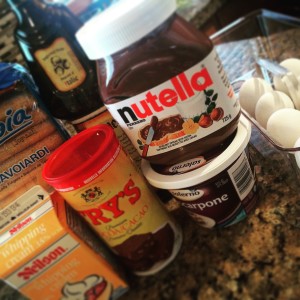 The addition of my beloved gianduia cream (which by the way was the original name for the spread) along with a few other twists, really takes this dessert to new heights.  Buon Appetito! 
Nutellamisu
Ingredients:
2 cups brewed and unsweetened espresso (cooled)

½ cup hazelnut liqueur (Frangelico)

1 package of Savoiardi cookies

5 eggs, separating eggs and yolks

¾ cup sugar

450gr mascarpone

473ml whipping cream

½ cup Nutella + additional for spreading

Cocoa powder for dusting

Chopped hazelnuts for garnish (optional)
 Directions
Combine espresso  and hazelnut liqueur  in a wide, small bowl.
Beat the egg whites until they hold stiff peaks and set aside.   
Beat egg yolks with sugar to get a pale yellow cream.  Beat in the mascarpone cheese until just combined.
Whip the cream along with the Nutella until it holds stiff peaks.  Gently fold the whipped cream mixture into the mascarpone mixture until fully incorporated, then proceed to fold in the egg whites. 
Spread some of the mascarpone cream into the bottom of a 9 x 12 rectangle dish or trifle bowl. 
Dip the savoiardi cookies very quickly into the coffee mixture and layer over the cream.  You may need to break  some of the cookies in order to make them fit.
Proceed to spread Nutella over the cookies.  Proceed to spoon the cream over the cookies and continue this process of layering until you get within half an inch to the top of your dish.  
Dust the top with cocoa powder and drizzle with Nutella.  Sprinkle with chopped hazelnuts if desired. 
Cover with plastic wrap and refrigerate at least 6 hours or overnight. 
Spoon out to serve and enjoy!